Admissions & Information
To book your place for Visiting Morning please
click here
Contact the Admissions Team
Contact the team on 0151 949 9366
Senior Boys and Junior Boys (7-18)
Contact Mrs Saffer
Email: [email protected]
Tel: 0151 949 9366
Stanfield Primary School (4-11)
Contact Mrs Langham
Email: [email protected]
Tel: 0151 949 9366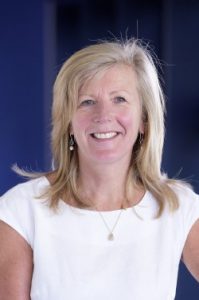 Senior Girls (11-18)
Contact Mrs Barrington
Email: [email protected]
Tel: 0151 949 9366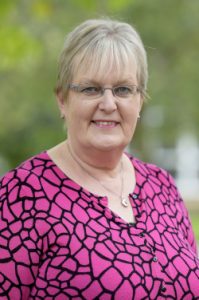 School Inspection Reports
Prospectuses
Please take a look at our School Prospectuses
Registration Information
School Fees

Senior School tuition fees for the academic year 2017-2018 are £3,723 per term/£11,169 per year. The Junior Girls' and Junior Boys' Schools' fees are £2,783 per term/£8,348 per year. The Infant School fees are £2,701 per term/£8,103 per year. Unless paid by Direct Debit, or you have an alternative payment plan in place, School fees are payable on or before the first day of each term. We offer two options for paying by Direct Debit, either one payment per term or three monthly payments per term. Full details are available from the Bursar's Office, Fees & Credit Controller, Mrs Deana Smith on 0151 949 9329.
Lunch Fees

The lunch fees for Senior Schools and Junior Boys' are £196 per term for a 5 day week/£588 per year. Junior Girls and Infants (Primary School, Stanfield) lunch fees are £172 per term for a 5 day week/£516 per year. Sixth Form students are permitted to leave the School premises during the course of the day providing they meet their commitments with respect to attendance, punctuality and set work, and also sign in and out at reception. As a result, a large number of Sixth Form students prefer to make their own arrangements for lunch rather than using the School dining room. For pupils entering Sixth Form in September who wish to make their own lunch arrangements, this will be agreed with the respective Head of Sixth Form once the timetables have been agreed. A charge for half a term's dinner fees will be available to those pupils in Year 11 and Upper Sixth forms, sitting external examinations in the Summer term.
Accepting a Place
When a place is accepted, a deposit of £300 is payable.
Sibling Discounts
The Schools offers a sibling discount for children with a brother and/or sister already in the Schools. The discount applies to the tuition fee only and may be varied by the Schools at any time. The current sibling discount is 10% on a second and third child with the same Parents and a 20% discount on a fourth child and subsequent children with the same Parents. Sibling discount does not apply to overseas students. If any pupil(s) within the family is in receipt of any other form of financial assistance (excluding Harrison Scholarships) then that pupil(s) will not be included within the scope of the Sibling Discount. For pupils in receipt of Academic or Sports Scholarships, who also qualify for a Sibling Discount; such discount will be awarded at the Head's absolute discretion.
School Assisted Place Scheme
Each year the Governors provide a limited number of Assisted Places at the Senior Schools to parents who could not otherwise afford full fees and whose children do exceptionally well in the 11+ Entrance Examination. All applications for Assisted Places are subject to an in-depth financial assessment, which will include a compulsory home visit. The Schools utilise the services of an independent company called Bursary Administration Limited who carry out this assessment on their behalf.
11+ Scholarships 
Scholarships of between 5-10% of the annual tuition fee may be awarded to pupils who achieve top marks in English and Mathematics. All candidates are considered and no application is necessary.
A Music Scholarship is available on application and following an audition and interview. We may offer one of two awards for school funded peripatetic music lessons.
A Sports Scholarship is available on application and following a successful assessment, candidates may be offered one of the following two awards offering 5-10% of the annual tuition fee.

Senior Girls' Sixth Form Vitaflo Scholarship
For more information please contact Mrs Saffer for the Boys' School 0151 949 9333 or Mrs Barrington for the Girls' School 0151 932 2414.
School Buses
School Shop
The School Shop is situated at 138 College Road, Crosby, Liverpool L23 3DP.
Telephone number: 0151 924 0975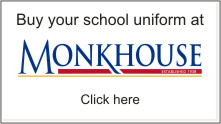 You can also order from our online shop at Monkhouse.
General opening hours are:
Monday, Wednesday, Friday: 9.00 – 11.00am, 2.00 – 5.00pm
Saturday: 9.30am – 12.30pm
These are subject to change during school holidays.
Out of Hours Care
• Aftercare is £8 per session
• Breakfast Club is £5 per session
• Unless otherwise requested, fees are billed termly (in arrears) and will be included on your School fee invoice
Admissions Policies
MTS Terms and Conditions
Exam Results Explanation to Parents
A Guide to Choosing Your School