Infants
Headmistress' Welcome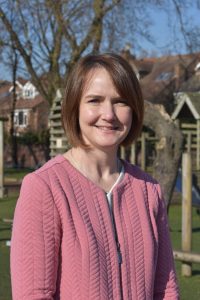 This is a happy and friendly place with a positive and tangible energy of its very own. Children are encouraged to explore the world around them and to make the most of the many opportunities available. We value their different characters and personalities andfirmly believe that every child has talents.
It is our job to give them self-belief and confidence to take their place in the world as responsible and thoughtful young people. Our philosophy is simple- be brave, do your best and seize the moment!'
Miss Elizabeth Lynan
Acting Head of MTPS
Merchant Taylors' Primary School (MTPS) is an independent, day school for girls aged 4-11 and boys aged 4-7. This non-denominational Christian school is part of the exceptional Merchant Taylors' family of schools. Explore the website to find out more about this special place. At MTPS we focus on each individual achieving his or her full potential. We stimulate curiosity and provide the knowledge and skills for each child to become an independent learner. We respect pupils as partners in their education. We believe by working with them they make a positive contribution to the School ethos and atmosphere.
The infant section is co-educational. Boy and girls are often at different stages of learning and development; in the Early Years Foundation Stage (EYFS) each child's needs are individually addressed and catered to. The children move into single-sex classes when they join the junior sections of the Schools in Year 3. The curriculum encompasses all subjects relating to Key Stage 2 of the National Curriculum, usually reaching well beyond its basic requirements.
Time is always available for those children who need a little more support and "challenge days" are planned to keep lively young minds active and alert!