Cricket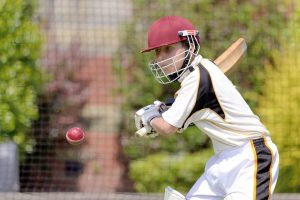 Cricket is one of the main sports in the Junior School. Our Summer term is full of fixtures against local Independent schools in the North West. We have a number of teams, the members of being picked from the training sessions we hold at lunchtimes and after school.
Cricket is a very popular sport in the Junior School and our standard of cricket is high.
2018 Junior School Cricket Report
It has been the first season in living memory, where we have not lost a fixture or a practice to the weather and we have had a packed programme of fixtures this term.
Our U11A team won eleven and lost only three, to the dreaded Manchester Grammar.
Harry and Henry formed an awesome opening partnership in the 6-a-side tournaments. Jaiden managed to take four wickets against Stockport and Henry bowled Freddie Flintoff's son against Manchester Grammar. Christian has took three superb catches in the deep this season, all of which were going over his head and James really improved his wicket-keeping and took a brilliant catch at the Stockport 6-a-side tournament.
The U11B team, ably led by their captain Seamus, also had a very successful season winning two out of three matches and the U10 A and B teams managed to do something that the U11 teams couldn't, they both beat Manchester Grammar.
Congratulate all of the boys who took part and we would like to thank the parents who have followed us all over the north-west of England for supporting us.