Sport
Please click on the links below to be directed to the relevant sections. For further details including facility hire and swimming clubs please visit the Ian Robinson Sports Centre page.

Details of our extra curricular programme and fixture lists can be found below:
Fixture List 2019-20

For updates of Merchant Taylors' Girls' School fixtures, training and results, follow us on twitter @MtgsPe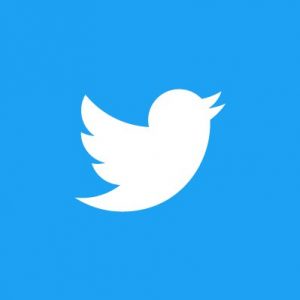 About the P.E. Department
Mrs E Moore – Head of Department
Miss L Taylor
Mrs L Barker
The P.E. Department at MTGS delivers a broad and balanced programme which is designed to meet the needs of all its pupils. We feel that our working unit is well experienced and compliments each other in its areas of expertise.
As a pupil of MTGS you will have the opportunity to become involved in many sports and activities as varied as Netball and Hockey to Golf and Pilates. You will be encouraged to participate in as many sports as possible and will also be given the opportunity and encouragement to join the clubs at other schools with which we are closely linked.
If you would like further information about a particular sport, why not check out their websites listed below or contact our local clubs. Our aim at MTGS is to give every girl an opportunity to succeed at whatever level or activity. We will support all our pupils in their efforts and encourage them to enjoy a healthy and active lifestyle.
Home Venues for Fixtures
Hall Road Playing Fields
The Schools' Hall Road Sports Ground site is located just around the corner. To find it from any of the Schools simply continue north along the A565 (Liverpool Road) as far as 'Crosby Village'. Turn left onto the B5193 and, after crossing the first roundabout (second exit), follow the road a short distance to the large roundabout outside Sainsbury's. Take the second exit onto Cooks Road/Manor Road. At the 'T' junction at the very end turn left onto Hall Road East and then take the fourth right onto Spinney Crescent.
Postcode: L23 8TZ
---
The Northern Hockey Club
The Northern Club
Moor Park, Elm Avenue
Crosby, Liverpool
Postcode: L23 2SX
---
Merchant Taylors' Boys' School (Sports Centre and Swimming Pool)
186 Liverpool Road
Crosby
Liverpool
Postcode: L23 0QP
---
The Marine Lake, Southport – Rowing
Lower Promenade
Southport
Postcode: PR9 0DY
Club Links
We encourage all girls to join clubs outside school in order to develop their skills further.
Hockey
The Northern Hockey Club – Crosby
Formby Hockey Club – Formby
Southport Hockey Club -Southport
Liverpool Sefton Hockey Club – South Liverpool
Netball
Winwood Netball Club – Crosby
Capricorn Netball Club – St Helens
Southport Netball Club – Southport
Athletics Clubs (Athletics and Cross Country Running)
Southport and Waterloo Athletics Club -Southport
Swimming
Southport Swimming Club – Southport
City of Liverpool Swimming Club – South Liverpool
Badminton
Woodvale Badminton Club – Southport
Boat Club
Click on the link below to find out all about the Merchant Taylors' Schools' Boat Club:
WWW.MTSBC.WORDPRESS.COM
MTGS Team Kit Orders
Orders for Team Kit can now be placed with our Kukri MTGS Team Kit Shop 
The Kukri MTGS Team Kit Shop will be open until 14th August with a delivery time of 8 weeks. Players should receive their new kit by the October Half Term break. Please take care when ordering as once placed, the order cannot be changed!
Any girls who represent MTGS in any sport including swimmers, athletes, cross country runners and badminton players as well as our hockey and netball players, can have items from the Team Kit Shop. For Hockey, the only compulsory items are the home and away hockey socks and the team shirt. For Netball, the only compulsory item is the team shirt. Girls should only order team kit once they are regularly playing for a team.
Optional items available in the Kit Shop include a Gortex Fleece Lined Jacket and a compression base layer which do help to keep players warm. Girls may also buy track pants, hoodies and skorts which have their team number (hockey players) and name on them. These are the same design and colour as the standard PE Kit and therefore it is your choice whether to purchase these as a replacement or as an addition to their PE Kit. Team Shirts MAY NOT be worn in PE lessons but can be worn at training sessions as well as during matches. All other items in the Team Kit Shop can be worn in lessons as well as for training and matches.
The hockey socks are a stock item at Kukri and therefore have to be ordered separately and will arrive much earlier than the rest of the kit which is bespoke and made in China for us. Please make sure that you quote the code given on the sock ordering page so that you are not charged for delivery of the socks.
Girls ordering kit for the first time should email Mrs Moore using the following email address [email protected] to check on their team number for hockey.
Please click here to take you directly to our MTGS Team Kit Shop at Kukrisport.
Please click here to take you directly to the MTGS Stock Items Shop (for hockey socks) at Kukrisport