About Us
---
Merchant Taylors' Girls' School is an independent, day school for girls aged 11-18. Based in Crosby, Liverpool: it is one of the leading girls' schools in the North West. This non-denominational Christian school has an extraordinary warmth which comes from the good relationships that dedicated staff and motivated girls have with each other. A single-sex environment encourages girls to express themselves, to seek help when they need it, to practise leadership roles and to reach for the top.
Our achievements in external examinations indicate the highest standards in this pursuit of academic excellence, we give our girls the encouragement they need to develop essential life skills: independent learning, teamwork, determination, intellectual curiosity, flexibility and problem solving.
"Our school is a real hidden gem."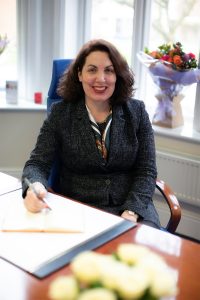 Our school is a real hidden gem. Inside the doors we allow our girls to sparkle and shine with their accomplishments and achievements. Our focus is unashamedly female. We value kindness, friendliness and generosity, and believe that every girl should be able to make a worthwhile contribution to the community.
Headmistress – Mrs Claire Tao