Key Information
Contact Us
Address:
Merchant Taylors' Senior Boys'
186 Liverpool Road
Crosby
Liverpool
L23 0QP
Reception Telephone Number:
0151 928 3308
Email Address:
[email protected]
Term Dates
2023/2024 Term Dates
Autumn Term 2023
Starts: Wednesday 6th September 2023 (Stanfield, Year 7 & Year 12 pupils)
Starts: Thursday 7th September 2023 (All other year groups)
Half Term: Monday 16th October – Friday 27th October 2023 (inclusive)
Ends: Friday 15th December 2023 (noon finish)
Spring Term 2024
Starts: Thursday 4th January 2024
Half Term: Monday 12th February – Friday 16th February 2024 (inclusive)
Ends: Wednesday 27th March 2024 (noon finish)
Summer Term 2024
Starts: Thursday 18th April 2024
Half Term: Monday 27th May – Friday 31st May 2024 (inclusive)
Ends: Friday 5th July 2024 (noon finish)
2024/2025 Term Dates
Autumn Term 2024
Starts: Monday 9th September 2024
Half Term: Monday 21st October – Friday 1st November 2024 (inclusive)
Ends: Wednesday 18th December 2024
Spring Term 2025
Starts: Tuesday 7th January 2025
Half Term: Monday 17th February – Friday 21st February 2025 (inclusive)
Ends: Friday 4th April 2025
Summer Term 2025
Starts: Wednesday 23rd April 2025
Half Term: Monday 26th May – Friday 30th May 2025 (inclusive)
Ends: Wednesday 9th July 2025
School Buses
Merchant Taylors' offers a comprehensive service of buses and coaches each morning and afternoon from a wide catchment area ranging from Warrington, Widnes, Wigan and South Liverpool up to Parbold, Ormskirk, Formby and Southport.
This service is operated by the school in partnership with a local, well-respected travel company and is available for the use of all our students, aged 4-18. We are always happy to consider running new routes if there is sufficient demand from a particular location.
All drivers are DBS approved and wherever possible remain the dedicated driver on a given route. We continually review travel times and pick up locations to ensure we are providing the best possible service.
You can view our current bus routes and timetables by clicking HERE.
Examination Results
GCSE 2023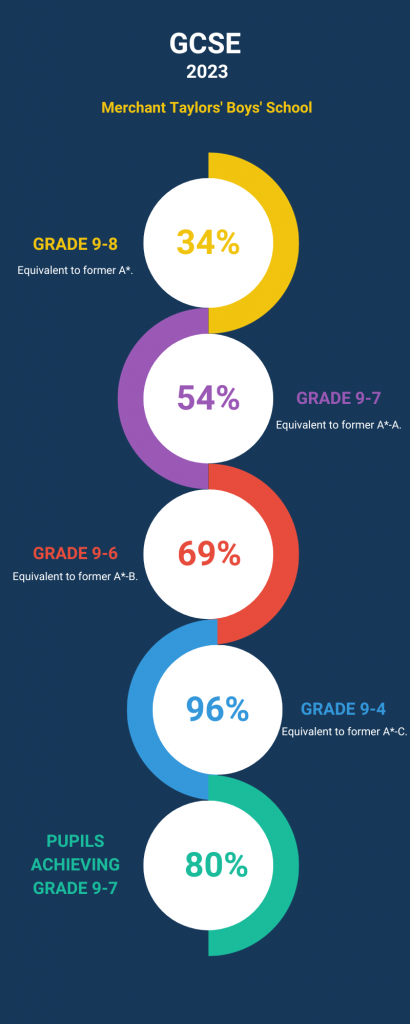 A Level 2023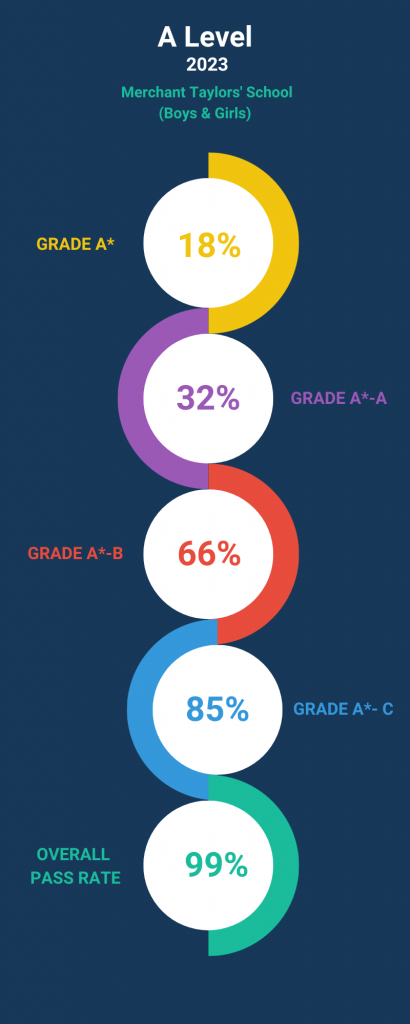 GCSE 2022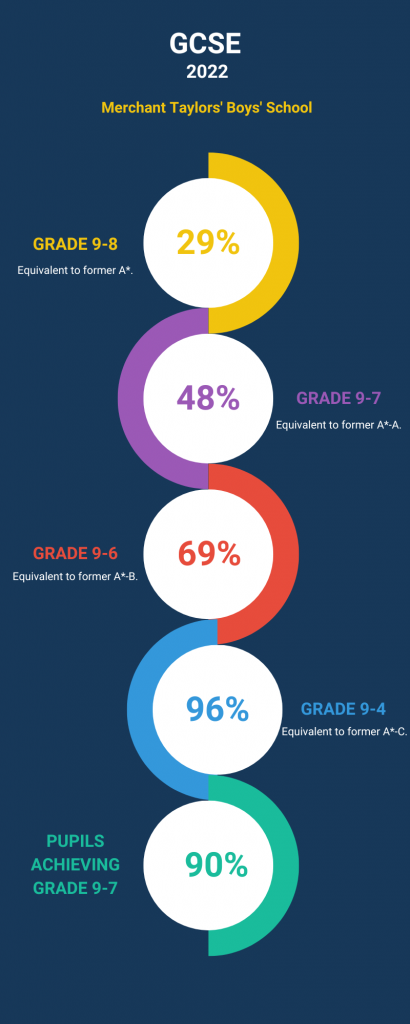 A Level 2022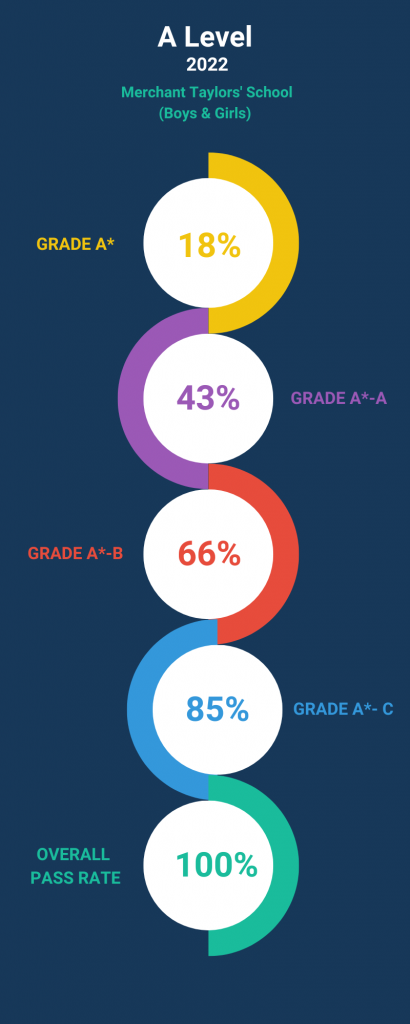 GCSE 2021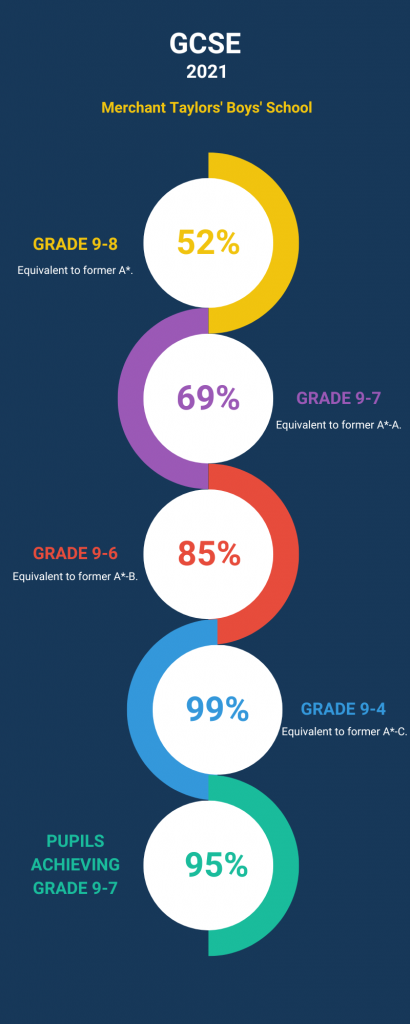 A Level 2021
GCSE 2020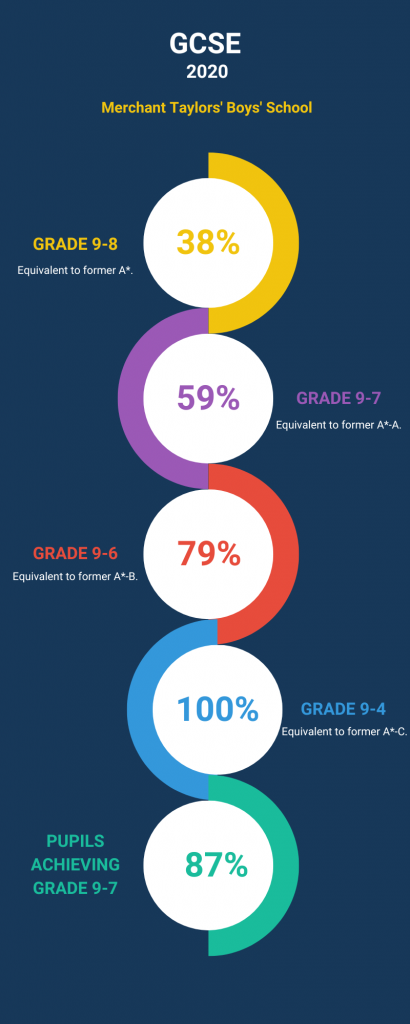 A Level 2020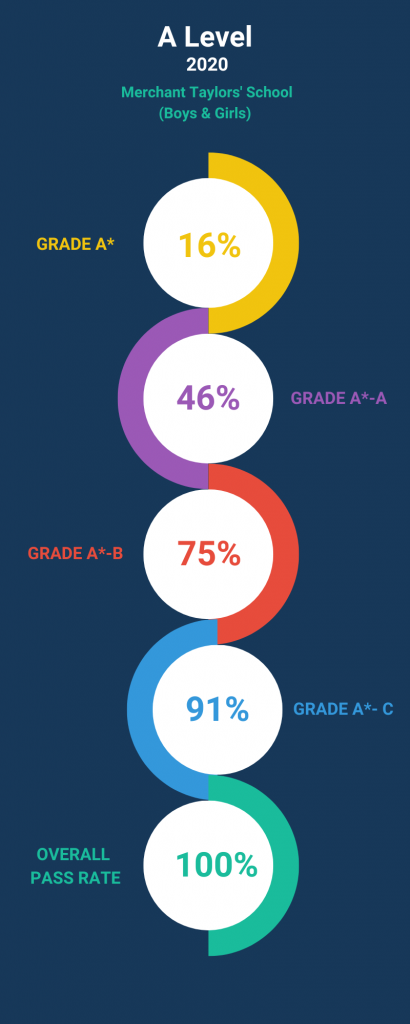 GCSE 2019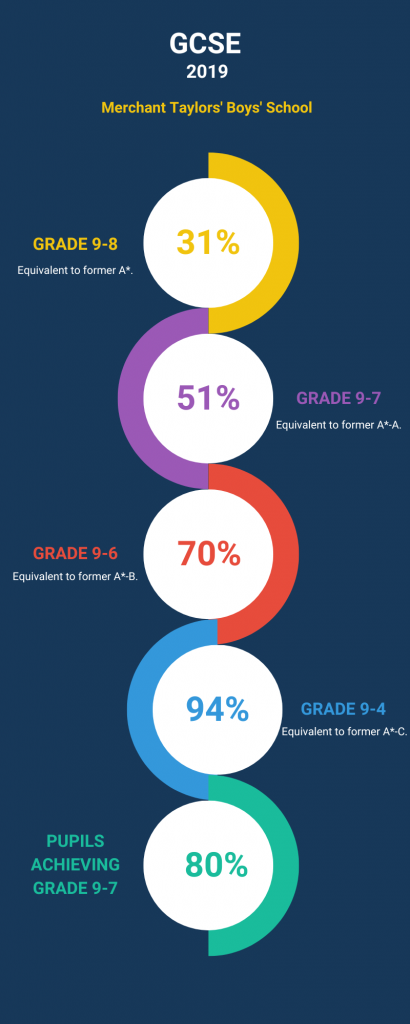 A Level 2019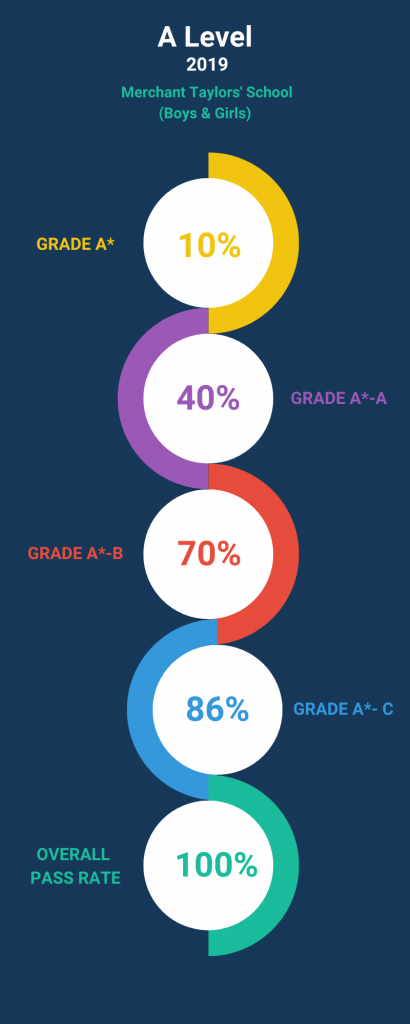 GCSE results by Subject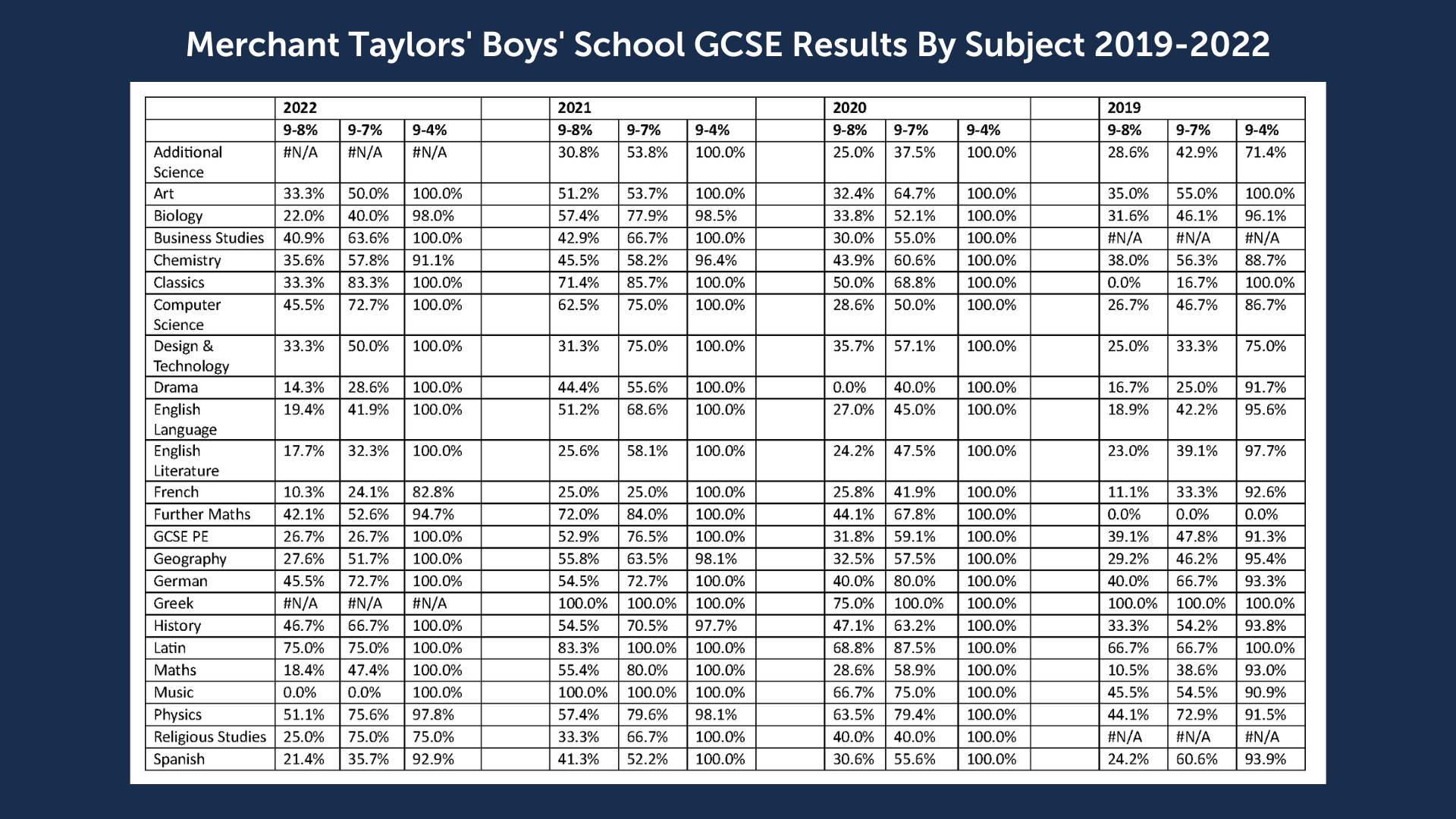 A Level results by Subject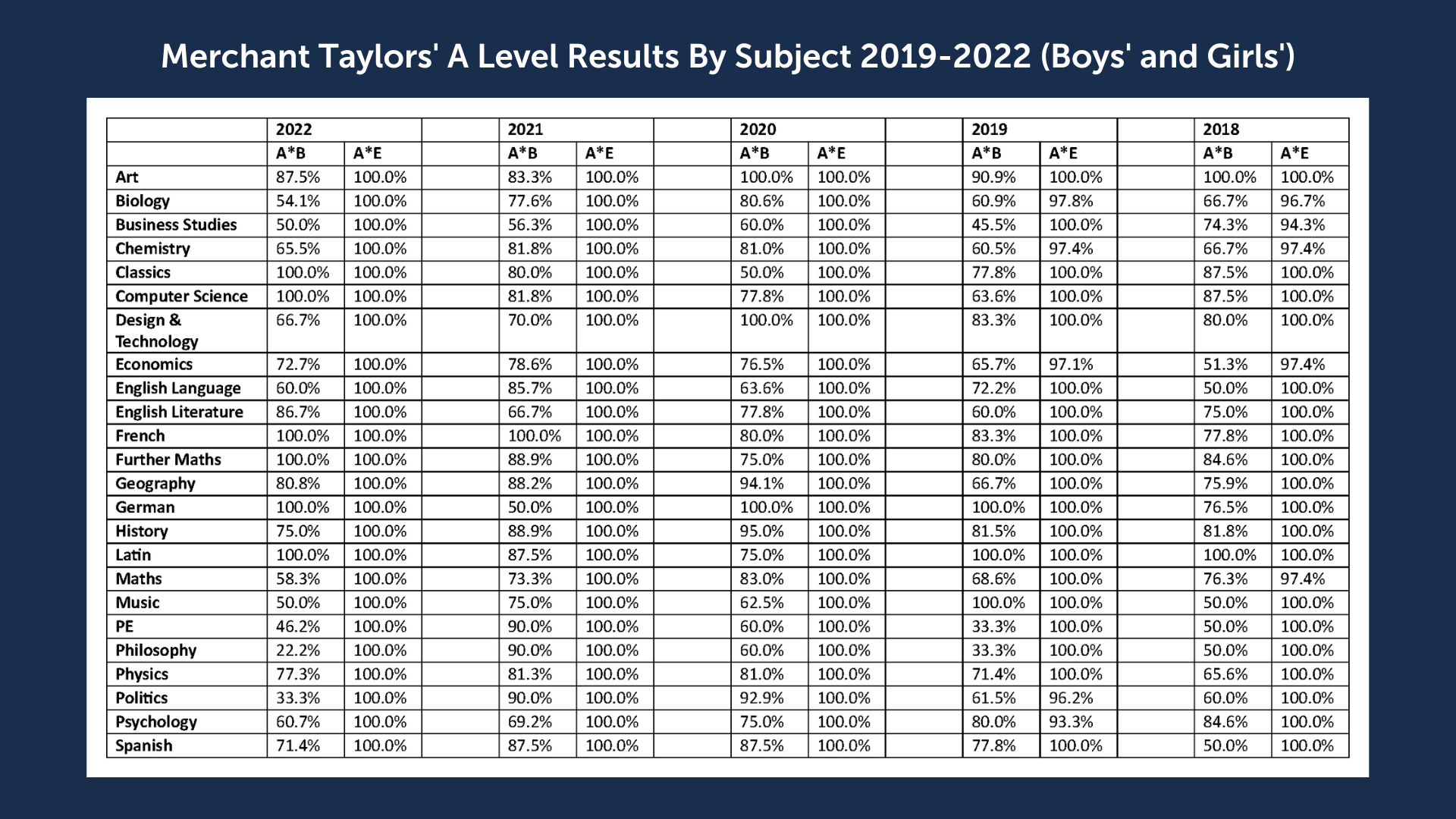 External Examinations
Mrs Blease (Examination Officer), can be contacted on 0151 949 9354 or she can be found in the Academic Office, by the main entrance to the clock tower. Alternatively you can email [email protected]
A summary of our latest GCSE results can be found here.
A summary of our latest A Level results can be found here.
Lunch Menu
Please see our latest menu below:
If you have any comments or questions regarding school lunches, please email Jordon Weston, General Manager via [email protected].
School Uniform
Merchant Taylors' school uniform can be purchased from Monkhouse Schoolwear Specialists.
You can purchase school uniform instore or online HERE
Address:
80a Coronation Road
Crosby
Liverpool
L23 5RH
Telephone number:
0151 924 0975
| Day | Opening Times |
| --- | --- |
| Monday | 09:00 – 17:00 |
| Tuesday | Closed |
| Wednesday | 09:00 – 17:00 |
| Thursday | 09:00 – 17:00 |
| Friday | Closed |
| Saturday | 10:00 – 17:00 |
| Sunday | Closed |
Policies
Please click HERE to view our policies.
We use cookies on our website to give you the most relevant experience by remembering your preferences and repeat visits. By clicking "Accept All", you consent to the use of ALL the cookies. However, you may visit "Cookie Settings" to provide a controlled consent.
Privacy Overview
This website uses cookies to improve your experience while you navigate through the website. Out of these, the cookies that are categorized as necessary are stored on your browser as they are essential for the working of basic functionalities of the website. We also use third-party cookies that help us analyze and understand how you use this website. These cookies will be stored in your browser only with your consent. You also have the option to opt-out of these cookies. But opting out of some of these cookies may affect your browsing experience.