About Our Wonderful School
Stanfield Preparatory School is a  co-educational school for girls and boys aged 4 to 11 that combines the very best of our highly qualified teaching staff, our excellent facilities and our unswerving commitment to create a first-rate primary education.
Every child who joins our wonderful school goes on their own personal journey of discovery and development as independent learners. They leave here equipped with the knowledge, confidence and spirit of endeavour to succeed in the next stage of their education at our senior Boys' School or Girls' School.
They are supported in that journey by an unrivalled team of academic and support staff who will stimulate and nurture their curiosity to help them reach their full potential.  They are also surrounded by peers who understand how to look after one another and whose vibrant, caring personalities make our school such a lovely place to be.
Stanfield is a place where young minds can grow and explore; a happy environment where each child is encouraged to shine in their own individual way and where they are encouraged to challenge themselves and not be afraid to make and learn from mistakes.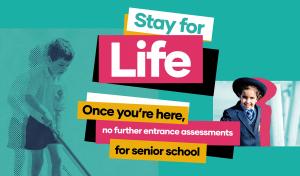 We use cookies on our website to give you the most relevant experience by remembering your preferences and repeat visits. By clicking "Accept All", you consent to the use of ALL the cookies. However, you may visit "Cookie Settings" to provide a controlled consent.
Privacy Overview
This website uses cookies to improve your experience while you navigate through the website. Out of these, the cookies that are categorized as necessary are stored on your browser as they are essential for the working of basic functionalities of the website. We also use third-party cookies that help us analyze and understand how you use this website. These cookies will be stored in your browser only with your consent. You also have the option to opt-out of these cookies. But opting out of some of these cookies may affect your browsing experience.