Academic Excellence
Merchant Taylors' is proud of its reputation for high academic attainment and we provide an excellent academic experience for our Sixth Form girls and boys.
Our teachers have expert subject knowledge and a genuine desire to support each student in broadening their learning and achieving their full potential. Their dedication promotes strong relationships with the students and, in turn, this sets a tone conducive to deep learning.
A Level study is a rigorous, challenging and fulfilling practice. Our students achieve outstanding A Level results; invariably, more than two thirds of all grades are consistently A*-B, almost 40% of grades are A* or A and students make progress significantly in excess of national norms.
Students excel in academic competitions such as the Oxford Physics Challenge, and Biology and Chemistry Olympiads. The Extended Project Qualification enhances independent learning and promotes academic enquiry. Taken alongside three A Levels, the EPQ provides invaluable preparation for university life in the disciplines and understanding of the process of academic research that it provides.
A wide portfolio of activities and social events develop leadership, social and personal skills. Performances in music and drama, as well as the European Youth Parliament and Debating Societies give opportunities for girls and boys to extend their intellectual horizons.
The Combined Cadet Force and Duke of Edinburgh Award Scheme also provide girls and boys with opportunities for self-development. Significant numbers of students achieve the coveted Gold DoE Award before they leave us.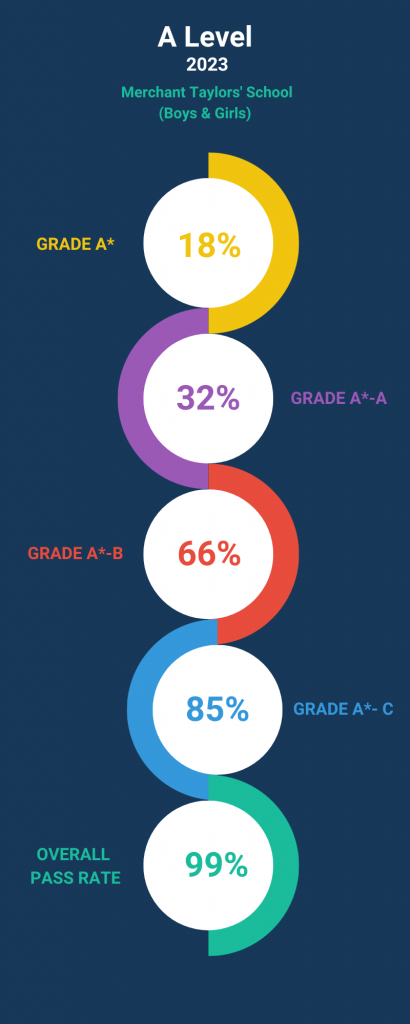 We use cookies on our website to give you the most relevant experience by remembering your preferences and repeat visits. By clicking "Accept All", you consent to the use of ALL the cookies. However, you may visit "Cookie Settings" to provide a controlled consent.
Privacy Overview
This website uses cookies to improve your experience while you navigate through the website. Out of these, the cookies that are categorized as necessary are stored on your browser as they are essential for the working of basic functionalities of the website. We also use third-party cookies that help us analyze and understand how you use this website. These cookies will be stored in your browser only with your consent. You also have the option to opt-out of these cookies. But opting out of some of these cookies may affect your browsing experience.