To Kill A Mockingbird Joint Schools Production
Tickets are now available for Harper Lee's great novel 'To Kill a Mockingbird', dramatised by Christopher Sergei is to be performed in The Williams Hall at Merchant Taylors' Boys' School as a Joint Production with Merchant Taylors' Girls' School on 15th, 16th and 17th March at 7.30 pm.
Directed by Dr John Gill with music directed by David Holroyd, the cast have been rehearsing for two months, assisted by professional actress Phina Oruche who is working with the cast on their Alabama accents and background knowledge of the racial tensions which the play dramatises.
This is set to be a very powerful performance. The play is set in Maycomb Alabama in 1935 at at time of intense racial prejudice. The play tells the story of Atticus Finch, a liberal minded lawyer who attempt to defend Tom Robinson who is accused of attacking a white woman,. Robinson is completely innocent if this charge but the racist prejudices of American society at the time, and the prejudices of the jury, determine that justice is not done.
Tickets are priced at £9 for aduls, £5 for concessions and £25 for a family of four and can be booked below or purchased from Pritchard's Bookshop in Crosby.
To book your tickets please click here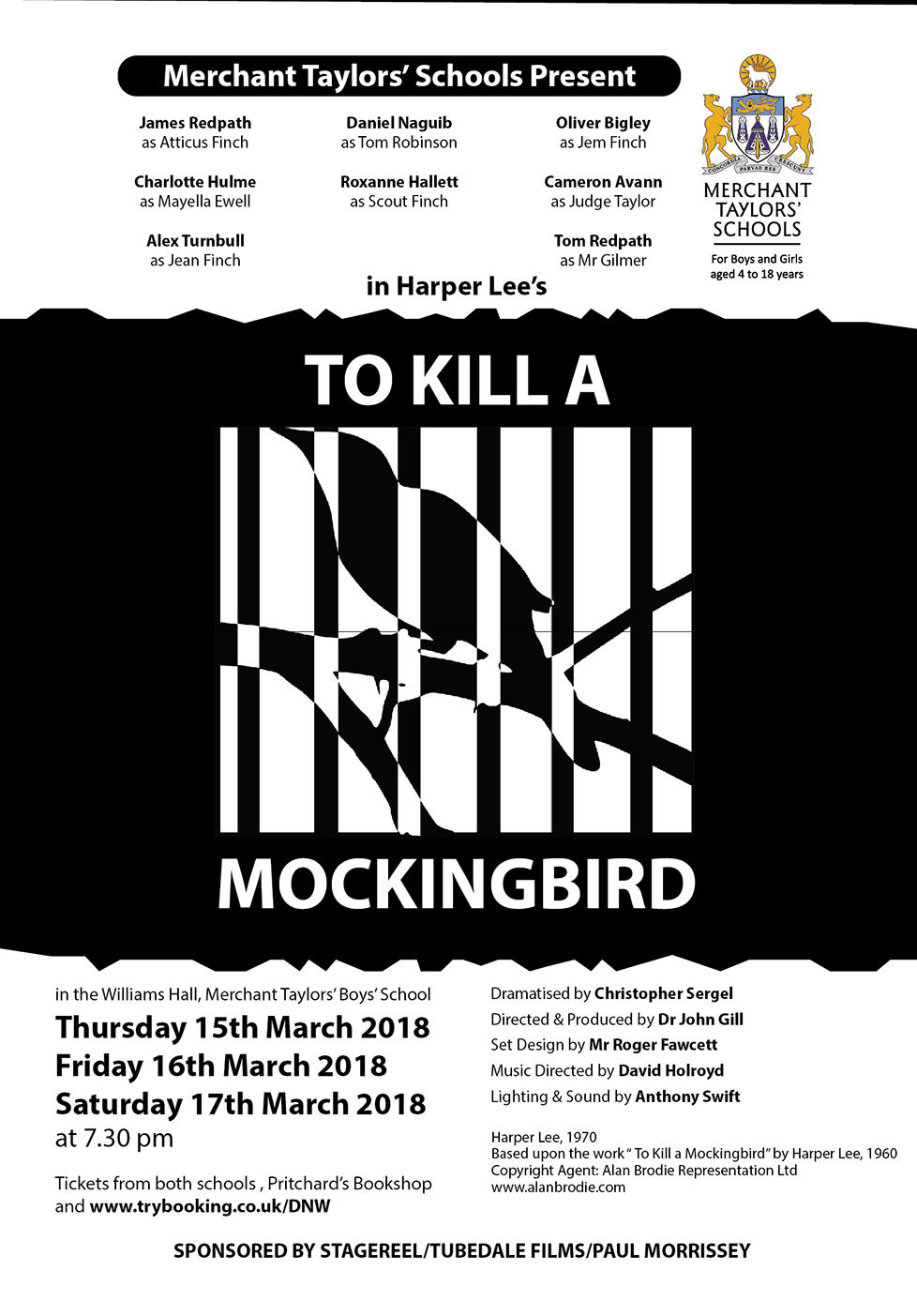 We use cookies on our website to give you the most relevant experience by remembering your preferences and repeat visits. By clicking "Accept All", you consent to the use of ALL the cookies. However, you may visit "Cookie Settings" to provide a controlled consent.
Privacy Overview
This website uses cookies to improve your experience while you navigate through the website. Out of these, the cookies that are categorized as necessary are stored on your browser as they are essential for the working of basic functionalities of the website. We also use third-party cookies that help us analyze and understand how you use this website. These cookies will be stored in your browser only with your consent. You also have the option to opt-out of these cookies. But opting out of some of these cookies may affect your browsing experience.