A Not So Silent Night
We warmly invite you to this year's Christmas concert, 'MTBS presents A Not So Silent Night' which takes place on Tuesday 14 December in the Williams Hall at 7pm. Step in from the winter chill and enjoy some wonderfully festive numbers as our boys showcase their talents on the stage.
Tickets are £5 and can be booked by clicking HERE or you can purchase on the door on the evening. This year's Christmas concert will be raising money in aid of Dogs 4 Rescue, you can find out a little bit more about the charity or donate by clicking HERE.
Please note this event is subject to change due to Covid19 restrictions.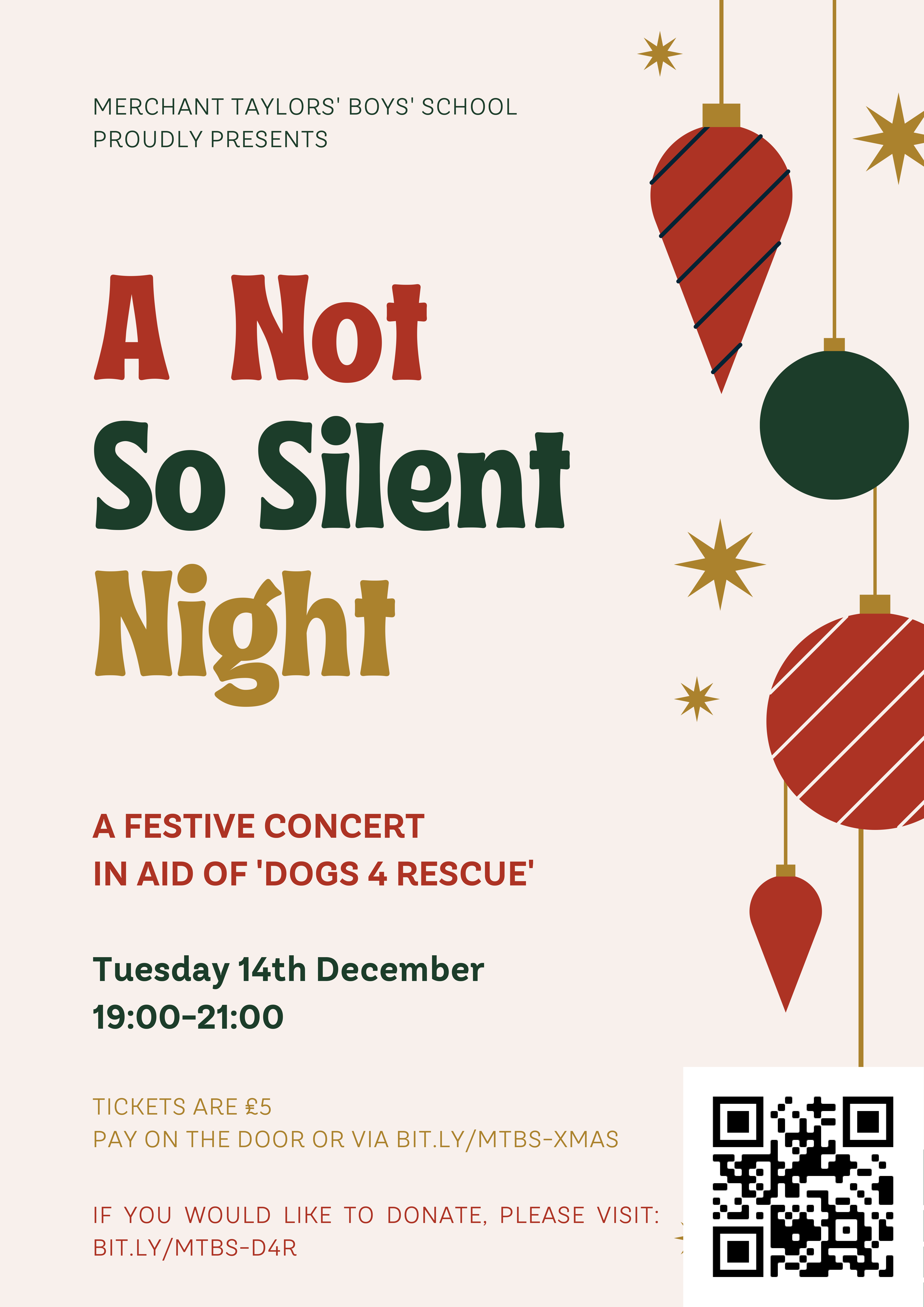 iCal Export
We use cookies on our website to give you the most relevant experience by remembering your preferences and repeat visits. By clicking "Accept All", you consent to the use of ALL the cookies. However, you may visit "Cookie Settings" to provide a controlled consent.
Privacy Overview
This website uses cookies to improve your experience while you navigate through the website. Out of these, the cookies that are categorized as necessary are stored on your browser as they are essential for the working of basic functionalities of the website. We also use third-party cookies that help us analyze and understand how you use this website. These cookies will be stored in your browser only with your consent. You also have the option to opt-out of these cookies. But opting out of some of these cookies may affect your browsing experience.