Little Shop of Horrors
---
Event Details
This event finished on 02 July 2022
---
Little Shop of Horrors is an outrageous sci-fi horror musical with an electrifying 1960s score by Alan Menken and Howard Ashman.
Seymour Krelborn is a meek and downcast assistant at a floral shop who discovers a strange plant, which he calls "Audrey II" after his crush at the shop.
Little does Seymour know that this unusual plant has plans that are far greater than he can ever imagine as it grows into an angry, foul-mouthed carnivore with a ravenous thirst for BLOOD.
As Audrey II grows larger and meaner, the carnivorous plant promises limitless fame and fortune to Seymour, as long as he continues providing a fresh supply of blood. How far will Seymour go to get his dream girl?

Join us on Saturday night and enjoy a pre-show two course dinner for just £25!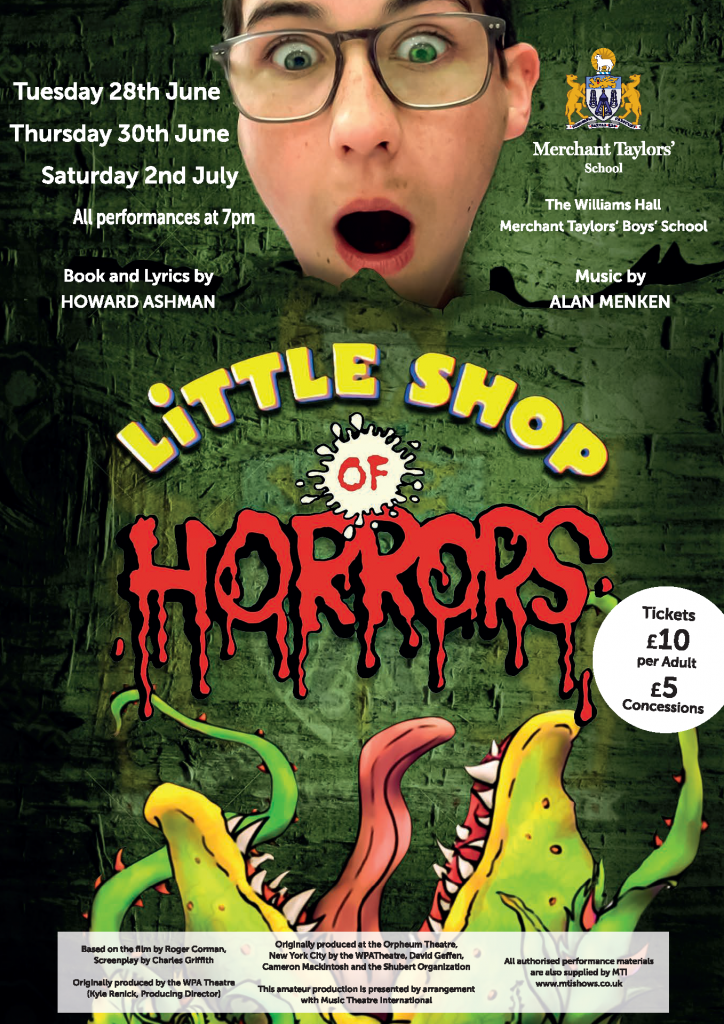 iCal Export
We use cookies on our website to give you the most relevant experience by remembering your preferences and repeat visits. By clicking "Accept All", you consent to the use of ALL the cookies. However, you may visit "Cookie Settings" to provide a controlled consent.
Privacy Overview
This website uses cookies to improve your experience while you navigate through the website. Out of these, the cookies that are categorized as necessary are stored on your browser as they are essential for the working of basic functionalities of the website. We also use third-party cookies that help us analyze and understand how you use this website. These cookies will be stored in your browser only with your consent. You also have the option to opt-out of these cookies. But opting out of some of these cookies may affect your browsing experience.