24 Doors of Merchants' – Day 15
Many girls have passed through today's doors over the years – they are the entrance to the changing rooms in the Old Gym!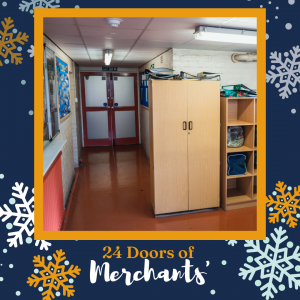 This image shows a sample drawing for the new gym as a proposal in October 1956. Nelson and Parker were a renowned Liverpool architectural practice who contributed to the building of post war homes across the North West of England.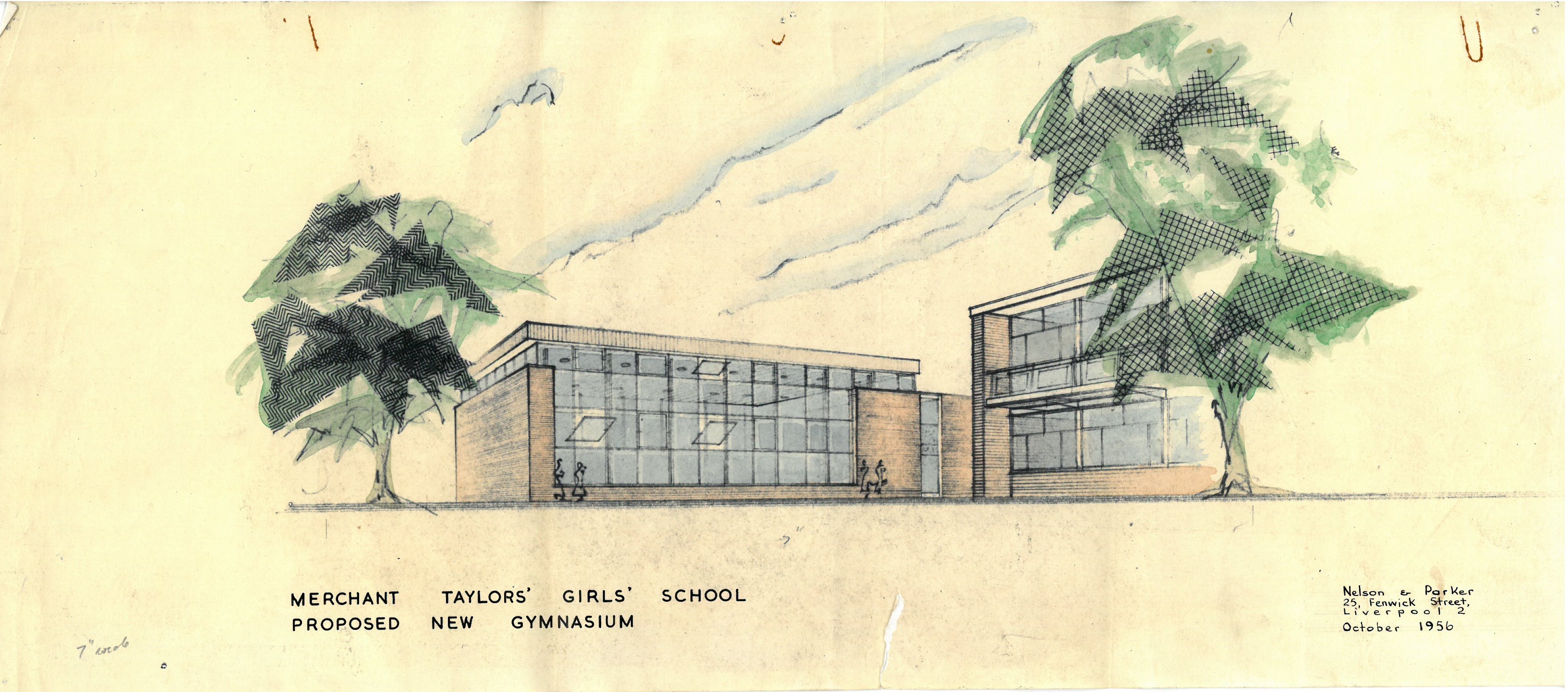 They actually won the contract, but with changes as it has a pitched roof not the modernist look proposed here with the difficult maintenance of a large flat roof. The gym was built by William Tomkinson & Sons Ltd, of Liverpool.
The gym and changing room area were completed in 1961 at a cost of £27,000. It followed on from the successful fundraising to build the Derby Wing in 1956.
Miss Brash worked tirelessly fundraising with major events, like the Café Continental in 1961 and a huge garden party in 1957 with over 50 attractions, full scale catering, dancing and fireworks in the evening with the old building floodlit and a tableau history acted by the pupils – many old girls speak very fondly of this.