24 Doors of Merchants' – Day 9
The photograph below from 1981 sums up Hall Road – today's 'door' – perfectly! Generations of Merchant Taylors' boys and girls have braved the cold and windy conditions for PE and games lessons.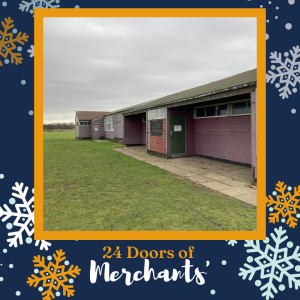 The land at Hall Road comprises of 25.08 acres and is situated on the north side of Hall Road and to the East of the Liverpool-Southport Railway Line.
Hall Road sports ground will see the development of a new purpose-built pavilion, which will be complemented by a redesigned pitch configuration to accommodate a wide variety of sports.
The new pavilion will be built to include four changing rooms for pupils, two changing room rooms for staff, a medical treatment room and a social space with modern catering facilities for pupils, parents and visitors.