24 Doors of Merchants' – Day 13
This is one of the trickiest doors to guess as it's hidden out of sight in the warren of corridors 'out of bounds' in the main Clock Tower building at MTBS.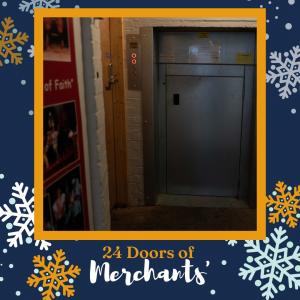 It's the catering lift that allows our brilliant catering teams to take deliveries up to the kitchens (as the dining room remains upstairs) and bring food down when catering for some of the events that take place in the Williams Hall.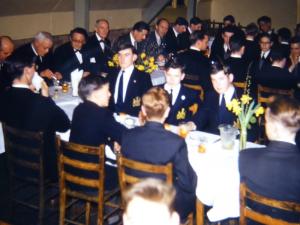 The dining room opened in 1950; the second image shows a boat club supper from 1961. The dining rooms at both MTBS and MTGS were refurbished in 2019 and look rather more modern than these images now!