24 Doors of Merchants' – Day 3
Day Three's door is of course the Ian Robinson Sports Centre.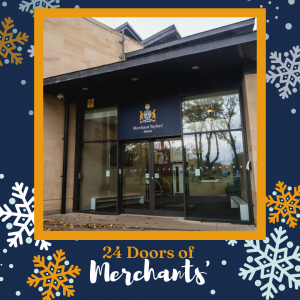 The IRSC was officially opened in December 2011 by Old Crosbeian Ben Kay. It is a fitting memorial to a much loved and respected teacher who tragically lost his life in an accident whilst leading a school rugby tour to Australia in 2007.
Ian Robinson, who was known to many by his nickname 'Robbo', began teaching at Merchant Taylors' Boys' School in 1984.As well as being a "superb teacher and mentor" he was passionate about sport and a mainstay at the school with regard to athletics, swimming and rugby.