Spooks, Catherine Wheels & Turkeys Masterclass
Join us for our next Masterclass on Saturday 26 November 2022 from 9am to 12pm to take a look at three Autumn festivals of Halloween, Bonfire Night and Thanksgiving. Is there more to them than meets the eye? Learn about the chemistry of fireworks and why they are different colours.
This event is open to boys and girls currently in Year 4 and Year 5 and places are limited.
Please contact our Admissions Team on 0151 949 9366 or email [email protected] for further details.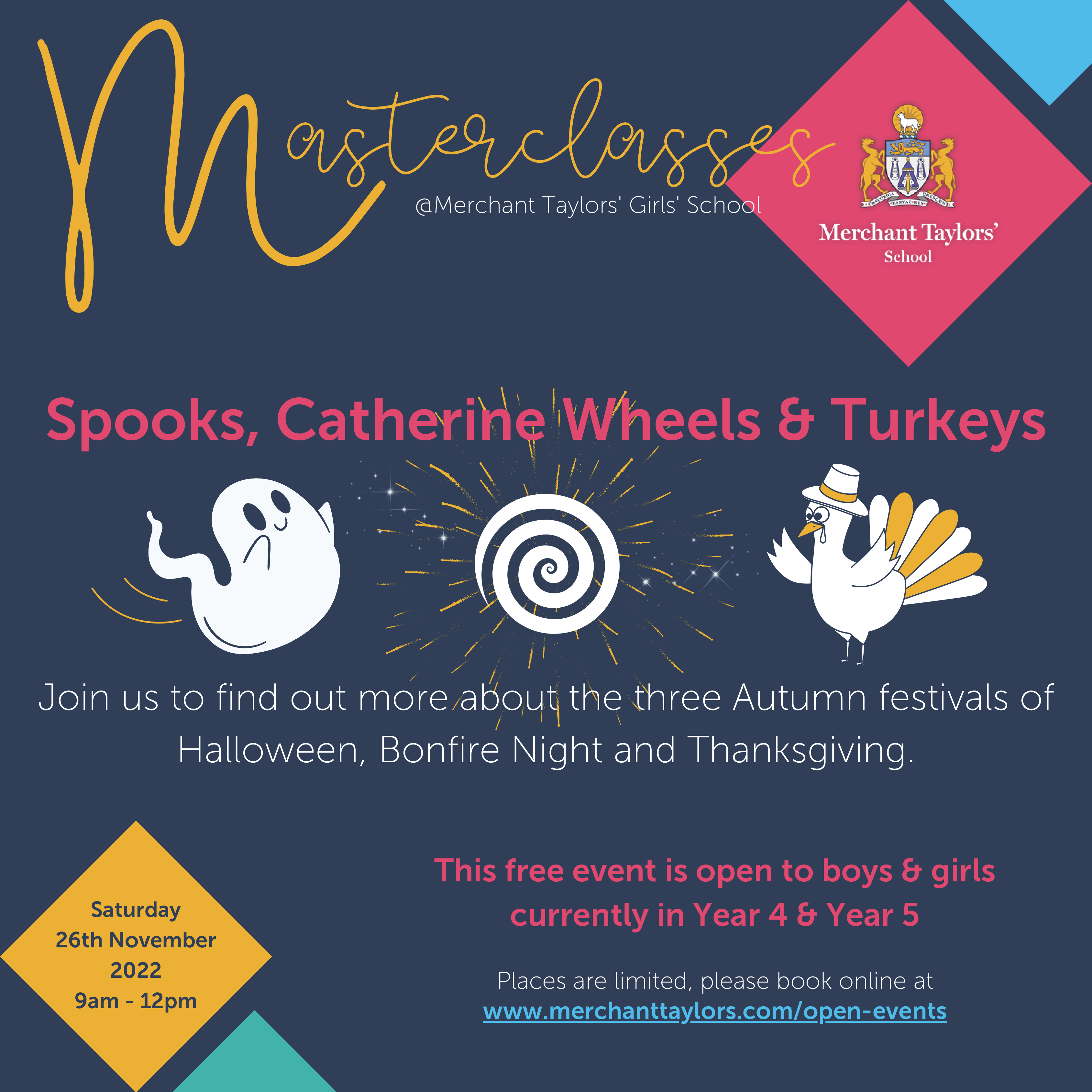 iCal Export
We use cookies on our website to give you the most relevant experience by remembering your preferences and repeat visits. By clicking "Accept All", you consent to the use of ALL the cookies. However, you may visit "Cookie Settings" to provide a controlled consent.
Privacy Overview
This website uses cookies to improve your experience while you navigate through the website. Out of these, the cookies that are categorized as necessary are stored on your browser as they are essential for the working of basic functionalities of the website. We also use third-party cookies that help us analyze and understand how you use this website. These cookies will be stored in your browser only with your consent. You also have the option to opt-out of these cookies. But opting out of some of these cookies may affect your browsing experience.