Hall Road Sports Ground
Our Hall Road sports ground will see the development of a new purpose-built pavilion, which will be complemented by a redesigned pitch configuration to accommodate a wide variety of sports.
The new pavilion will be built to include four changing rooms for pupils, two changing room rooms for staff, a medical treatment room and a social space with modern catering facilities for pupils, parents and visitors.
Development Timeline
March 2023
Sand blinding of the formation level has now been completed.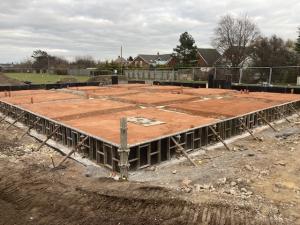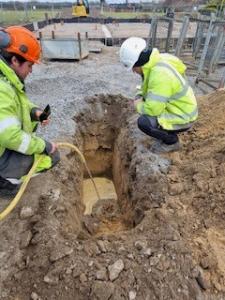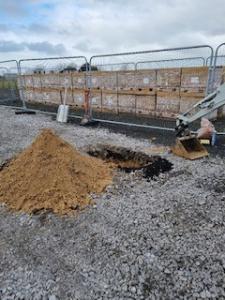 February 2023
All of the foundations and below-ground drainage works have now been completed.
Shuttering is nearing completion and the mesh and steel for the slab will be complete shortly. Once the slab has been cast, our contractor will be able to commence with the brickwork.
This photo gives a great sense of the location and space of the new facility.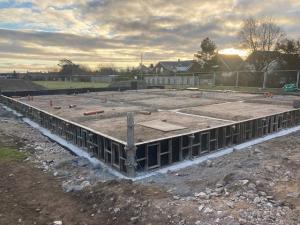 November 2022
As these aerial shots demonstrate, the size and shape of the new development is beginning to become more clear. The foundations can be seen laid out to the left, with the car park and entry gate to the right.
The skyline is also a great reminder of how close our playing fields and our school are to the Sefton coastline and Liverpool.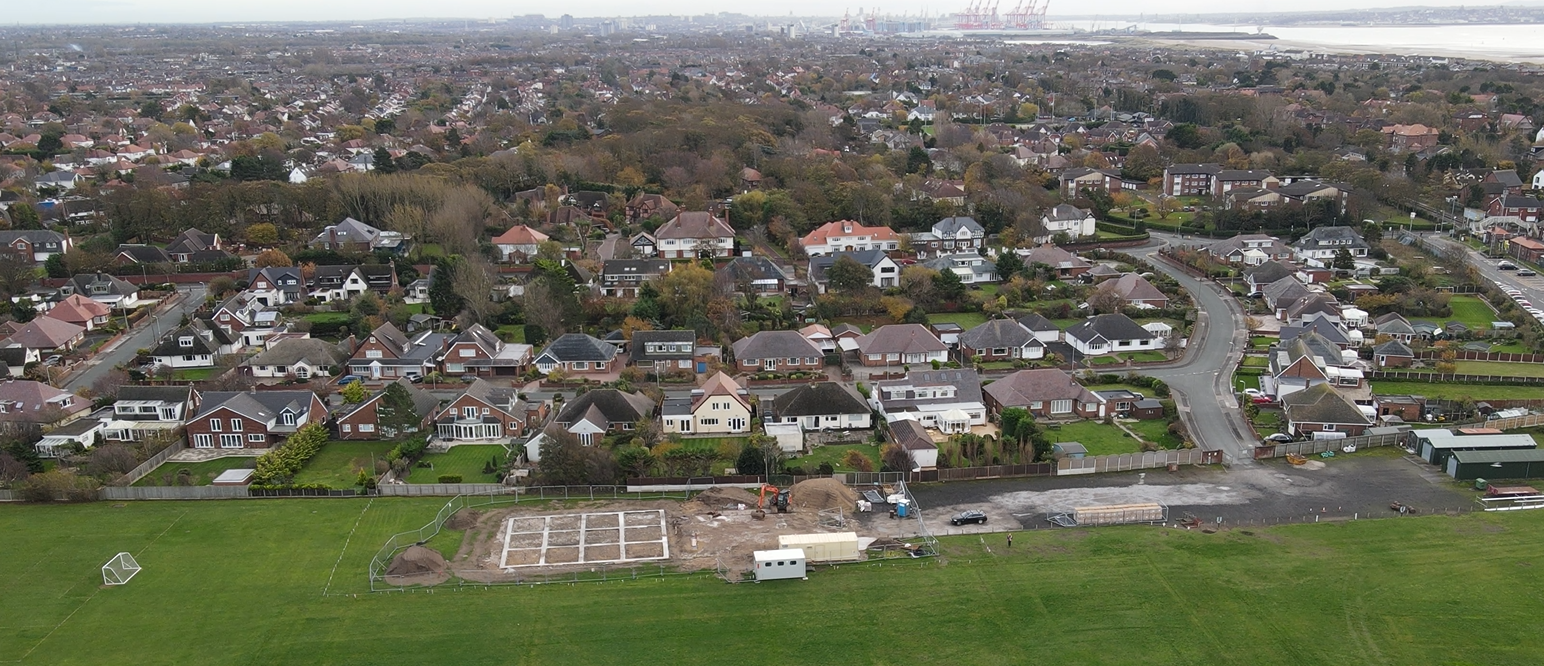 November 2022
The foundations of the new pavilion are now all in place, and our contractors have been working towards implementation of a gas membrane.

July 2022
Following delays experienced in the planning process, work commenced over the summer months to recycle the main slab and complete all piling and excavation work.
Cunard Construction was named as our main contractor.
December 2021
Work began on this exciting project in December as the existing pavilion which has stood at Hall Road for many years was demolished.
June 2021
Plans announced for the transformation of our sports facilities at Hall Road.