Facilities Hire
Sports Hall
Sports Hall Hire
The 775m2 sports hall is fitted with under floor heating, ventilation louvres and an electronic scoreboard. The floor is made from Taraflex Sport M Evolution flooring which provides a level of comfort and safety to all types of sports and leisure activities with a 25-35% shock absorption rate.
Please contact the Sports Centre for availability and pricing information

Dance & Drama Studio
Margaret Mann Dance & Drama Studio Hire
The Margaret Mann Dance & Drama Studio (174m2) is equipped with a semi sprung oak floor, wall-mounted and full length mirrors and ballet bars. The room also contains an interactive Smartboard and an integrated high-spec Bose sound system.
Since it was opened, within the Ian Robinson Sports Centre, the studio has been much used by the schools and local community groups. It is a wonderful space and its excellent spring floor is appreciated by all who work there.
With prior permission, the studio can be hired out on a sub-to-let arrangement. To discuss sub-let arrangements with a payment structure proposal that suits everyone's requirements and needs, please do not hesitate to get in touch.
To request a facility hire booking form or to discuss availability please contact us.
Margaret Mann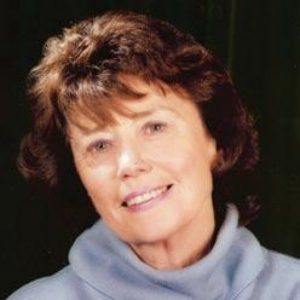 Margaret Mann, after whom the studio was named, was at Stanfield for over thirty years. She encouraged her pupils to achieve their best in their formal academic work but also championed the Arts – Music, Dance, Drama – and an appreciation of the world around them. She believed that young children needed to have these varied experiences, on-going throughout the daily time-table, to help them keep alert and focused.
Each year she wrote, directed, accompanied and choreographed an operetta for performance in July for Upper 2 (Year 6) and produced a musical theatre entertainment for Lower 2 (Year 5) in addition to numerous plays and entertainments. In those days, the Williams Hall was not as widely used for Drama and Music so the Boys' School gave permission for the Stanfield Summer Concert to be held there. The Girls' School did not have a large hall at the time and Stanfield productions were always a sell out!
The masters were very supportive of the venture and then invited Mrs. Mann to choreograph their productions. Females at MTS were quite rare then, and after the first rehearsal, at which she 'established her authority', the boys were heard to say to Mr. Le Poidvin, "We worked harder at that session than we do at Rugby Practice!'
Margaret Mann is still heavily involved in the amateur theatre world of Drama and Music, directing and choreographing, and is to be found regularly at Merchant Taylors' Schools' productions. She is, also, very involved in raising money for the Bursary Fund.
Further Facilities
Further Facility Hire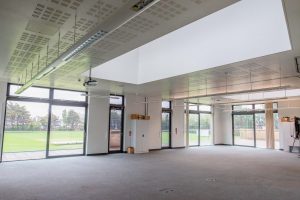 Function Rooms
Two separate or one large function room are available to hire. The large room can seat up to 60 delegates and is equipped with an interactive Smartboard. Further ICT requirements can be arranged. Catering provision can be made available upon request.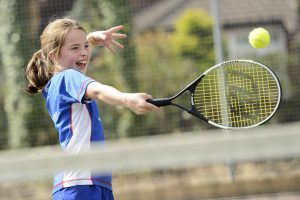 Tennis Courts
Three maintained tarmac tennis courts are available to hire for £5.00 per court during selected times of the year.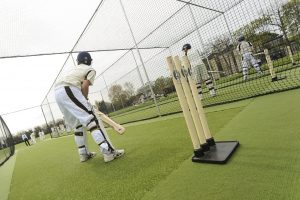 Grass Fields
Two rugby pitches and one cricket wicket can be made available to hire during selected periods of the year. The fields can also be used for other sports activities.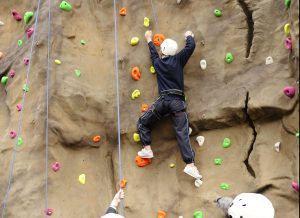 Outdoor Climbing Wall
An outdoor climbing wall is available to hire. Instructor provision is not supplied.