Junior Boys' Enjoy Further Chess Success
Merchant Taylors' Junior Boys have had further success this term in Chess. Fifteen enthusiastic chess players from Years 4-6 Caleb Blower, Simon Holt, Isaac Arnold, Justin Chen, Shivy Gautam, Jack Liptay, Aaron Freddy, Isaac Kia, Abdurrahman Ali, Zach Faulkner-Atkinson, Bruce Hill, Nikuil Bhatnager, Martin Chen, Milo Paine and Joshua Whalley travelled to Bolton Junior School for the annual AJIS Chess Congress.
The boys represented the U9, U10 and U11 teams. The boys demonstrated great teamwork, encouraging one another and displaying superb sportsmanship throughout the tournament. Medals were awarded to the top performing pupils in each group-
U9
Bronze Medals – Caleb Blower & Justin Chen
U10
Gold Medals – Jack Liptay & Isaac Kia
Silver Medal – Aaron Freddy
U11
Gold Medal – Martin Chen
Silver Medal – Bruce Hill
Bronze Medal – Milo Paine & Joshua Whalley
Well done to all the boys who took part!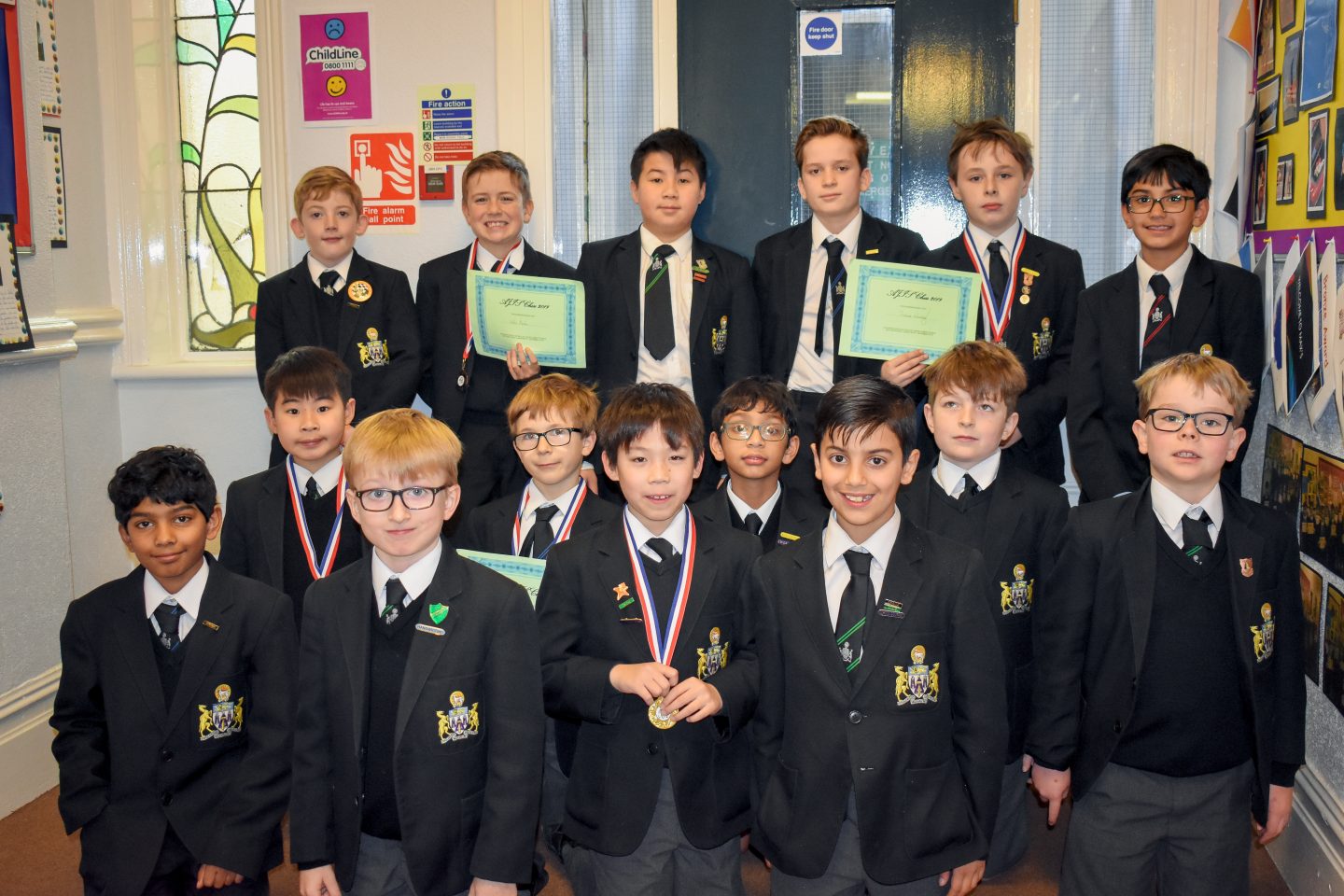 We use cookies on our website to give you the most relevant experience by remembering your preferences and repeat visits. By clicking "Accept All", you consent to the use of ALL the cookies. However, you may visit "Cookie Settings" to provide a controlled consent.
Privacy Overview
This website uses cookies to improve your experience while you navigate through the website. Out of these, the cookies that are categorized as necessary are stored on your browser as they are essential for the working of basic functionalities of the website. We also use third-party cookies that help us analyze and understand how you use this website. These cookies will be stored in your browser only with your consent. You also have the option to opt-out of these cookies. But opting out of some of these cookies may affect your browsing experience.