Junior Boys Qualify for Chess Finals
A group of talented Merchant Taylors' Junior Boys have made it through to the Northern Giga Final of the Delancey UK Schools Chess Challenge 2019.
The competition is the largest children's chess tournament in the world and first took place in 1996. The event welcomes all-comers from across the United Kingdom and approximately 40,000 children will compete in 170,000 games of chess across the duration of the tournament.
7 boys took part in the Mega Final, Aaron, Abdullah, Jack, Joshua, Martin, Shamal and Sidharth all of whom competed superbly to secure their place in the next round, the Giga Finals. Shamal won all six of his games which saw him win the U11's trophy, whilst Martin and Aaron came in 2nd place in the U10's and U9's respectively.
Having been victorious in the Megafinal, the boys have progressed through to the Gigafinal and if they are successful at this stage they will qualify for very final stage, the Terafinal.
The boys all practice their skills at Chess Cafe which takes place each Monday lunchtime, and everyone at Merchant Taylors' is wishing them the very best of luck for the rest of the tournament!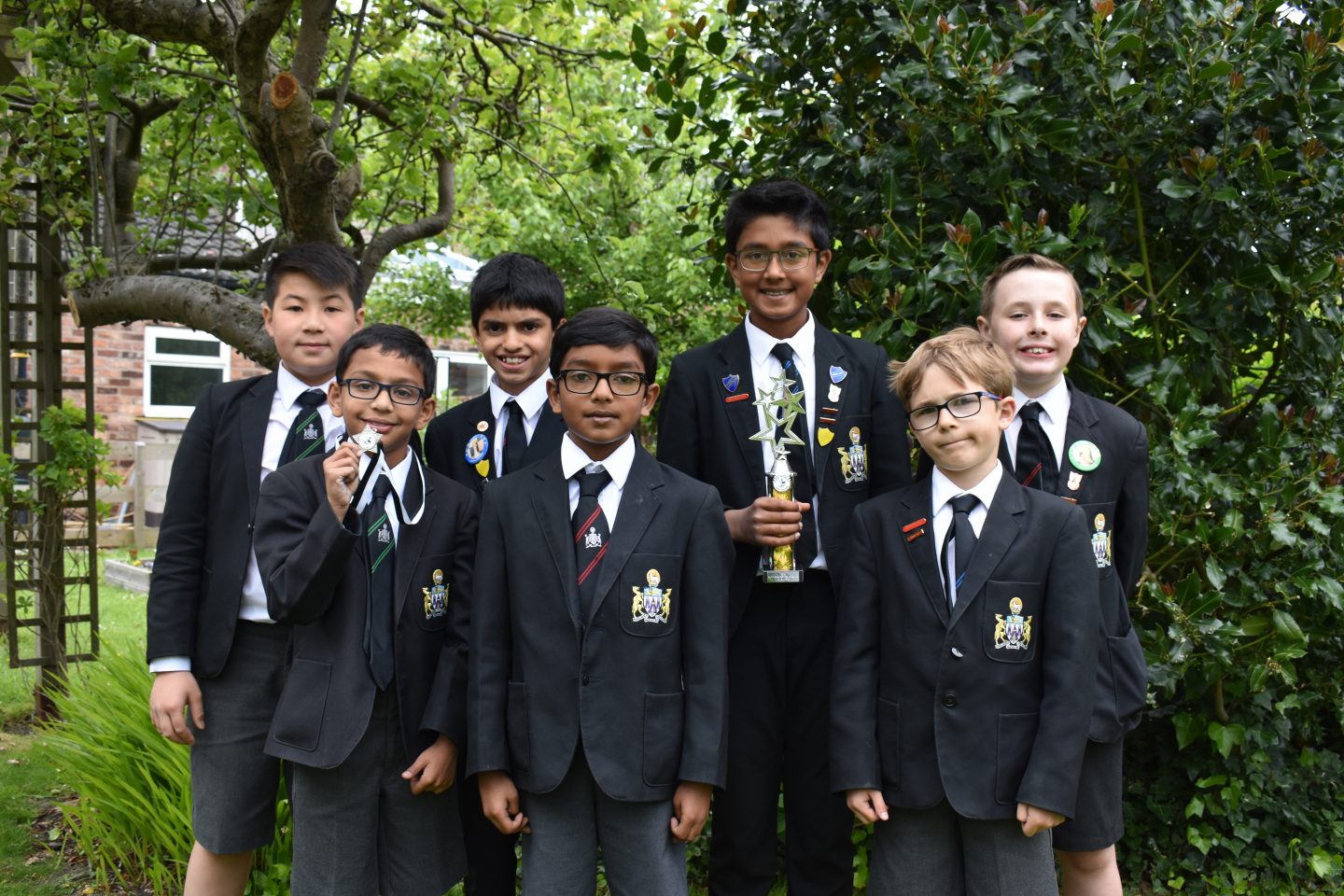 We use cookies on our website to give you the most relevant experience by remembering your preferences and repeat visits. By clicking "Accept All", you consent to the use of ALL the cookies. However, you may visit "Cookie Settings" to provide a controlled consent.
Privacy Overview
This website uses cookies to improve your experience while you navigate through the website. Out of these, the cookies that are categorized as necessary are stored on your browser as they are essential for the working of basic functionalities of the website. We also use third-party cookies that help us analyze and understand how you use this website. These cookies will be stored in your browser only with your consent. You also have the option to opt-out of these cookies. But opting out of some of these cookies may affect your browsing experience.