Meet our New Head Girl & Boy Team
Our Head Girl & Boy team for this year are Sian and Hugh, who will be assisted by Deputy Head Girls Eleanor and Olivia and Deputy Head Boys Arjun and Ruben.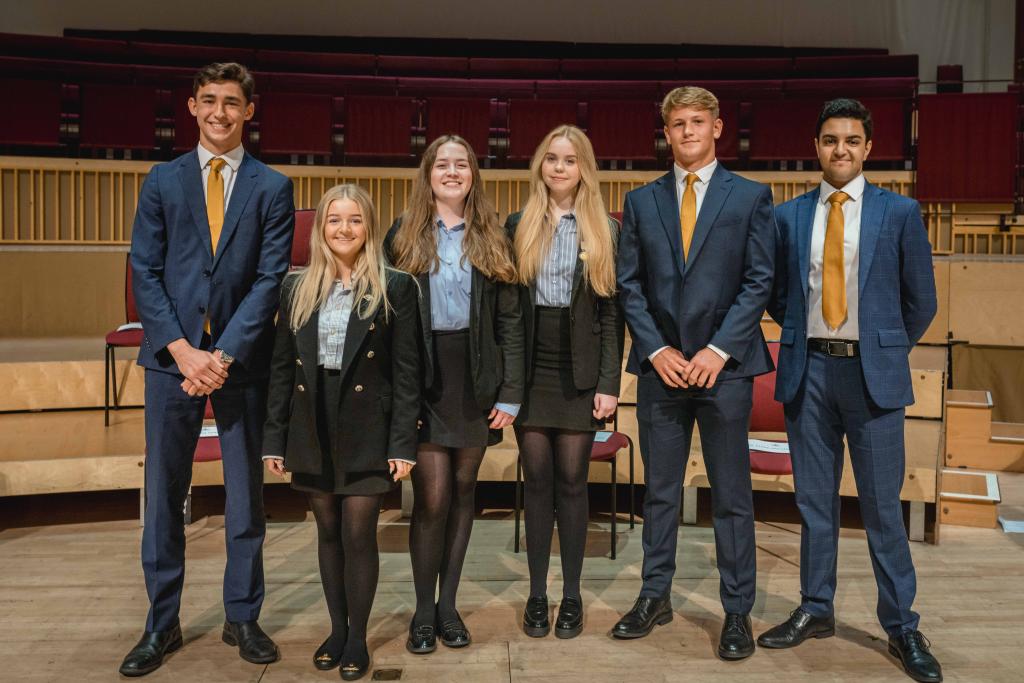 The team began their tenure at the end of the last academic year and recently spoke at our annual Speech Day which was held in the Philharmonic Hall.
Over the coming year, they will perform a number of key roles, leading the student voice, working with senior staff to influence school policy, mentoring younger pupils and representing Merchant Taylors' at a number of formal events across the UK.
We use cookies on our website to give you the most relevant experience by remembering your preferences and repeat visits. By clicking "Accept All", you consent to the use of ALL the cookies. However, you may visit "Cookie Settings" to provide a controlled consent.
Privacy Overview
This website uses cookies to improve your experience while you navigate through the website. Out of these, the cookies that are categorized as necessary are stored on your browser as they are essential for the working of basic functionalities of the website. We also use third-party cookies that help us analyze and understand how you use this website. These cookies will be stored in your browser only with your consent. You also have the option to opt-out of these cookies. But opting out of some of these cookies may affect your browsing experience.