Prestigious music offer for George
Congratulations to one of our Sixth Form students, George, who has been offered a coveted place at the Royal Northern College of Music.
George is a keen jazz clarinettist as well as a talented classical musician and choral scholar.
He will begin studying for his music performance degree at the conservatoire in September.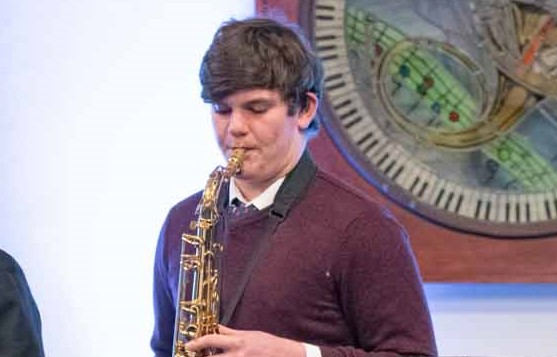 We use cookies on our website to give you the most relevant experience by remembering your preferences and repeat visits. By clicking "Accept All", you consent to the use of ALL the cookies. However, you may visit "Cookie Settings" to provide a controlled consent.
Privacy Overview
This website uses cookies to improve your experience while you navigate through the website. Out of these, the cookies that are categorized as necessary are stored on your browser as they are essential for the working of basic functionalities of the website. We also use third-party cookies that help us analyze and understand how you use this website. These cookies will be stored in your browser only with your consent. You also have the option to opt-out of these cookies. But opting out of some of these cookies may affect your browsing experience.