We are a proud member of our local community and we work hard across a number of partnerships to ensure that Merchant Taylors' and our pupils make a valuable contribution to society.
This works includes supporting a range of charities and community groups and we encourage staff, pupils and parents to take part in activities to benefit local communities. A few examples of our community partnerships can be found below.
Pupils volunteer their time to to take part in a range of activities in conjunction with our friends at Marine FC in the Community, including delivering meals to elderly neighbours, tending gardens or singing carols at nursing homes.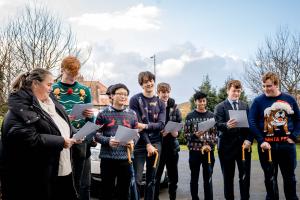 Each Christmas, in conjunction with our catering partner Chartwells, we provide 100 food hampers to Waterloo Family Wellbeing Centre to be distributed to vulnerable families in the area. Waterloo Family Wellbeing Centre is adjoined to Waterloo Primary School, whom we also support by providing free use of our sports facilities, minibuses and vans.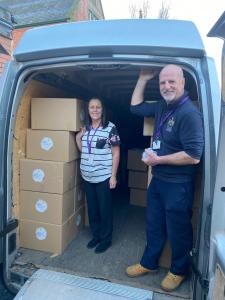 We enjoy a close relationship with many local primary schools, inviting them to free matinee performances of Merchant Taylors' performances or hosting children at our Mad Hatter's Tea Party and Harry Potter themed events. We also provide a mentor programme to inspire gifted children from lower income families, offering them academic stretch and challenge, preparing them for life in their chosen senior school.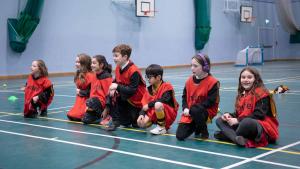 Our girls provide hundreds of advent calendars to South Sefton Foodbank every year and we make regular donations of clothes and accessories to support local families in need, including Netherton Community Centre, which supports women and children displaced by domestic violence.
Our school community is also important to us and during the pandemic we launched the Concordia Fund to help families facing financial hardship. Donations from parents, staff, alumni and the school itself ensured no child had their education disrupted by the pandemic.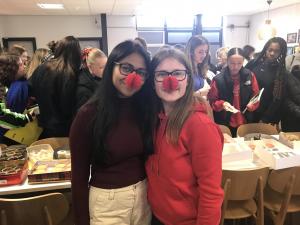 Pupils regularly pursue their own fundraising ideas, fully supported by school. Examples include a Yorkshire 3 Peaks challenge organised by Year 10 boys and a sponsored 11- mile walk for all girls in memory of a former pupil.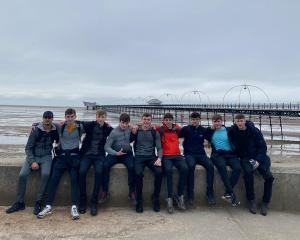 More than 500 pupils and staff from our Girls' School took part in the 11-mile walk to raise more than £4,750 for Young Lives vs Cancer, in memory of former pupil Freya Kelly, who sadly passed away in 2020, when she was in Year 8.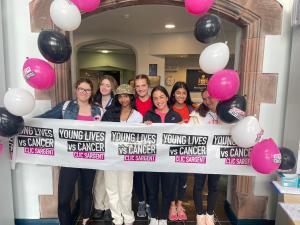 We are proud to partner with the Ashinaga Foundation, an educational charity that has supported more than 110,000 orphaned students to gain access to higher education around the world. We have donated items of spare lost property such as t-shirts, shorts and sports equipment.Old Crosbeian, Hector Bagley (2010), works for the charity in Uganda and has been instrumental in making the partnership a reality.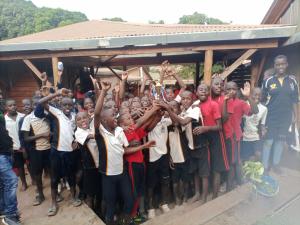 Pupils at our Boys' School raised close to £1,300 for St Vincent de Paul charity from two mufti days. We were pleased to welcome Patricia and Ann (pictured here with our charity and fundraising prefect, Ben) from the charity to hear more about the work they do.