Mr Jon Andrews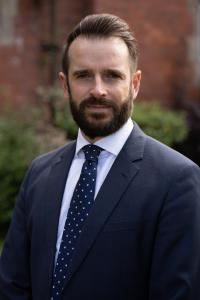 Jon Andrews is the Academic Director at Merchant Taylors' School, having moved into the post from his role as Deputy Head Academic at the Boys' School. Previously, Jon was Director of Teaching and Learning at Oakham School.
Prior to that, Jon was the Head of Economics at Millfield School, having moved to Somerset from St. Paul's School in London, where he was a Teacher of Economics. For a number of years, Jon was a senior examiner for Edexcel and he has taught Economics, his main subject, to GCSE, A Level and IBDP, and runs a successful Oxbridge application programme.
Whilst a red in his home city of Bristol, since moving to Liverpool Jon has become an adopted blue, as a season ticket holder at Goodison Park. He strives to play cricket, golf and tennis whenever possible, and enjoys spending downtime in the kitchen or the garden.
We use cookies on our website to give you the most relevant experience by remembering your preferences and repeat visits. By clicking "Accept All", you consent to the use of ALL the cookies. However, you may visit "Cookie Settings" to provide a controlled consent.
Privacy Overview
This website uses cookies to improve your experience while you navigate through the website. Out of these, the cookies that are categorized as necessary are stored on your browser as they are essential for the working of basic functionalities of the website. We also use third-party cookies that help us analyze and understand how you use this website. These cookies will be stored in your browser only with your consent. You also have the option to opt-out of these cookies. But opting out of some of these cookies may affect your browsing experience.