Cracking start to Easter at the Roy Castle Foundation Spring Trail
We are delighted to be supporting the Roy Castle Lung Cancer Spring Trail at Formby Woods on Saturday 6 April.
Spring Trail is an open-air treasure-hunt designed to make sure little chicks get the Easter season off to an egg-citing start – and with any luck they'll be well eggs-ercised and egg-hausted by the end of it all.
The idea is to follow the trail, pick up clues and work your way through the obstacles in your path. Solve the cunning spring-themed quiz questions and crack the mystery word puzzle, and you could be a Spring Trail Champion! There's a medal for every child who finishes the course.
The event runs between 10am and 3pm and tickets cost just £4 each.
The nearest railway station is Freshfield which just a short walk from the site. There are two car parks, at Victoria Road and Lifeboat Road – free for National Trust members.
The event is mainly aimed at children of primary school age however the whole family is welcome –they can all join in!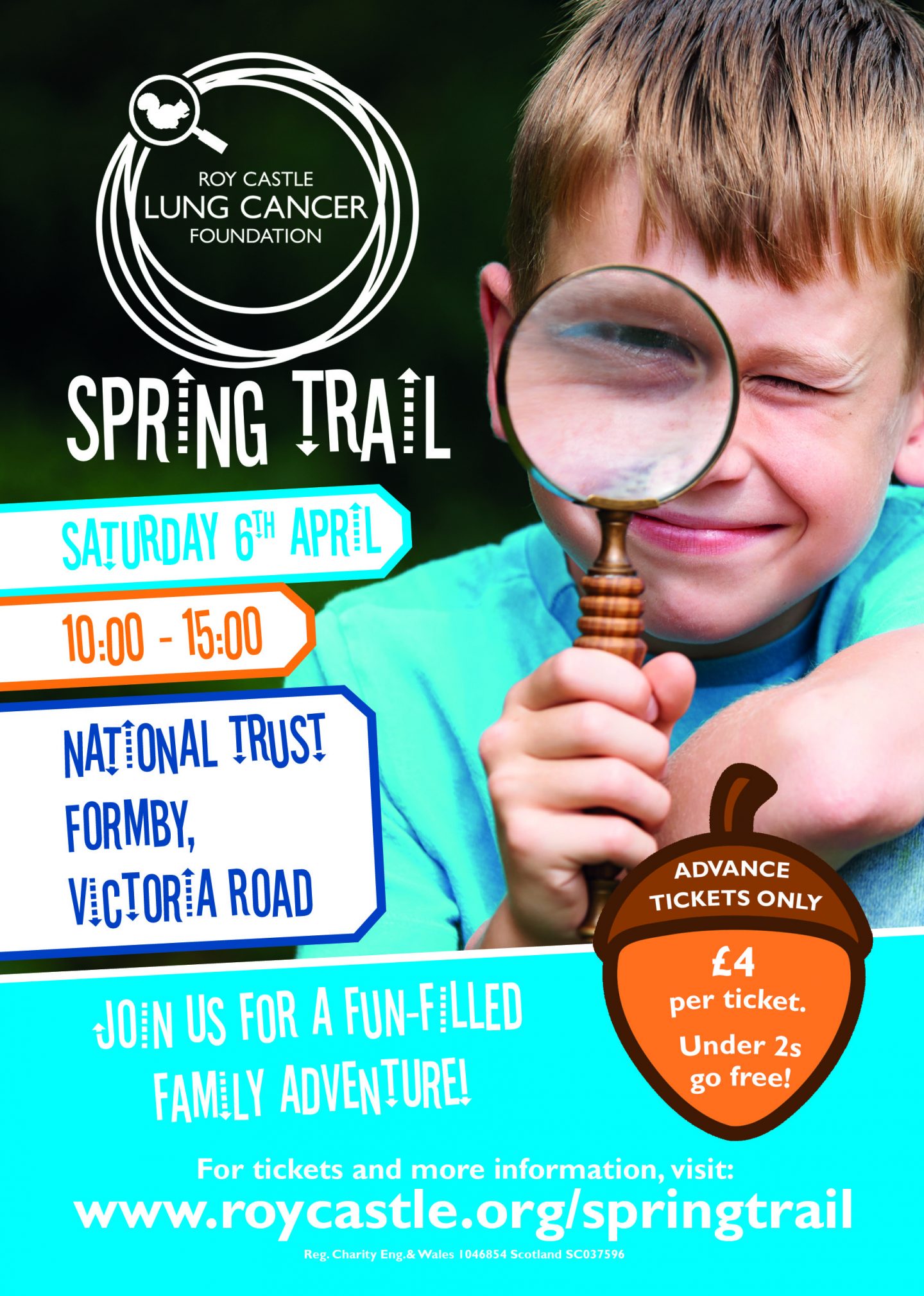 We use cookies on our website to give you the most relevant experience by remembering your preferences and repeat visits. By clicking "Accept All", you consent to the use of ALL the cookies. However, you may visit "Cookie Settings" to provide a controlled consent.
Privacy Overview
This website uses cookies to improve your experience while you navigate through the website. Out of these, the cookies that are categorized as necessary are stored on your browser as they are essential for the working of basic functionalities of the website. We also use third-party cookies that help us analyze and understand how you use this website. These cookies will be stored in your browser only with your consent. You also have the option to opt-out of these cookies. But opting out of some of these cookies may affect your browsing experience.