Year 4 Visit to Chester
On Thursday 2 December, Year 4 took a step back in time to visit the Roman city of Chester. They marched through the streets led by a Roman soldier until they reached the famous amphitheatre. They followed the strict orders of the soldier to create some impressive formations ready for battle!
In the museum the children walked through a reconstructed Roman town and learnt all about Roman life. The children were commended for their knowledge and engagement in the all the activities.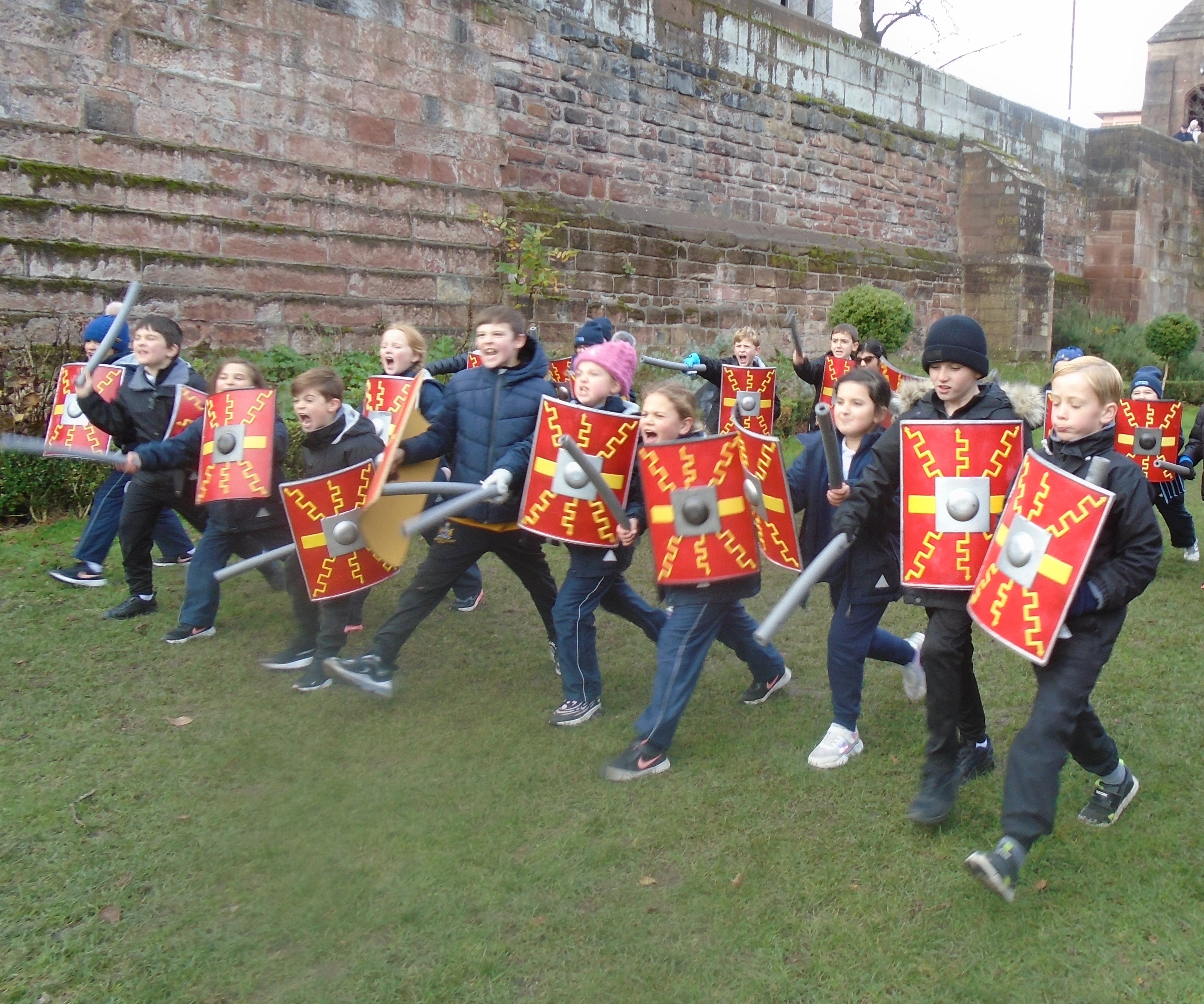 We use cookies on our website to give you the most relevant experience by remembering your preferences and repeat visits. By clicking "Accept All", you consent to the use of ALL the cookies. However, you may visit "Cookie Settings" to provide a controlled consent.
Privacy Overview
This website uses cookies to improve your experience while you navigate through the website. Out of these, the cookies that are categorized as necessary are stored on your browser as they are essential for the working of basic functionalities of the website. We also use third-party cookies that help us analyze and understand how you use this website. These cookies will be stored in your browser only with your consent. You also have the option to opt-out of these cookies. But opting out of some of these cookies may affect your browsing experience.