Author Visit Merchant Taylors' Boys' School
Visit by Sarwat Chadda (writing as Joshua Khan) Thursday 25th January 2018.
Sarwat spoke to years 5, 6, some year 7 and year 8 English classes. The boys were curious to know why Sarwat's latest novels were published under the different name of Joshua Khan. Sarwat explained that as the new books were very different from his Ash Mistry series, the publishers asked him to have a pseudonym to appeal to a different audience. He referred to the example of J K Rowling who wrote her detective novels as Robert Galbraith, as their readers would be very different from her Harry Potter fans.
His favourite books are the Northern Lights trilogy by Philip Pullman, and Tolkien's Hobbit and Lord of the Rings. He decided he would like to write after a career as a mechanical engineer, during which he worked on Hong Kong Airport, and in many other exotic locations. After a creative writing course, his first book, Devils' Kiss, a gothic thriller based on the mythology of the Knights Templar, was followed by Dark Goddess. His travels inspired his next books, the Ash Mistry series, which were set in India, England, and Hong Kong, and incorporate Hindu mythology. The Shadow Magic trilogy, written under the name of Joshua Khan, are fantasy adventures set in the mythical land of Gehanna, complete with a detailed map of the world he has created.
Sarwat advised budding writers to persevere, and constantly revise their work to improve it. He said the first book in a series always takes the longest, as you are establishing the setting and the characters. He discussed the importance of how you write about good and evil, giving many examples of familiar heroes and villains. He found it more difficult to define a villain than a hero, as they are more complex and varied. Some aspects of mythology, like werewolves, represent the beast that lies dormant in human nature.
His next book will be science fiction, a genre he has always loved!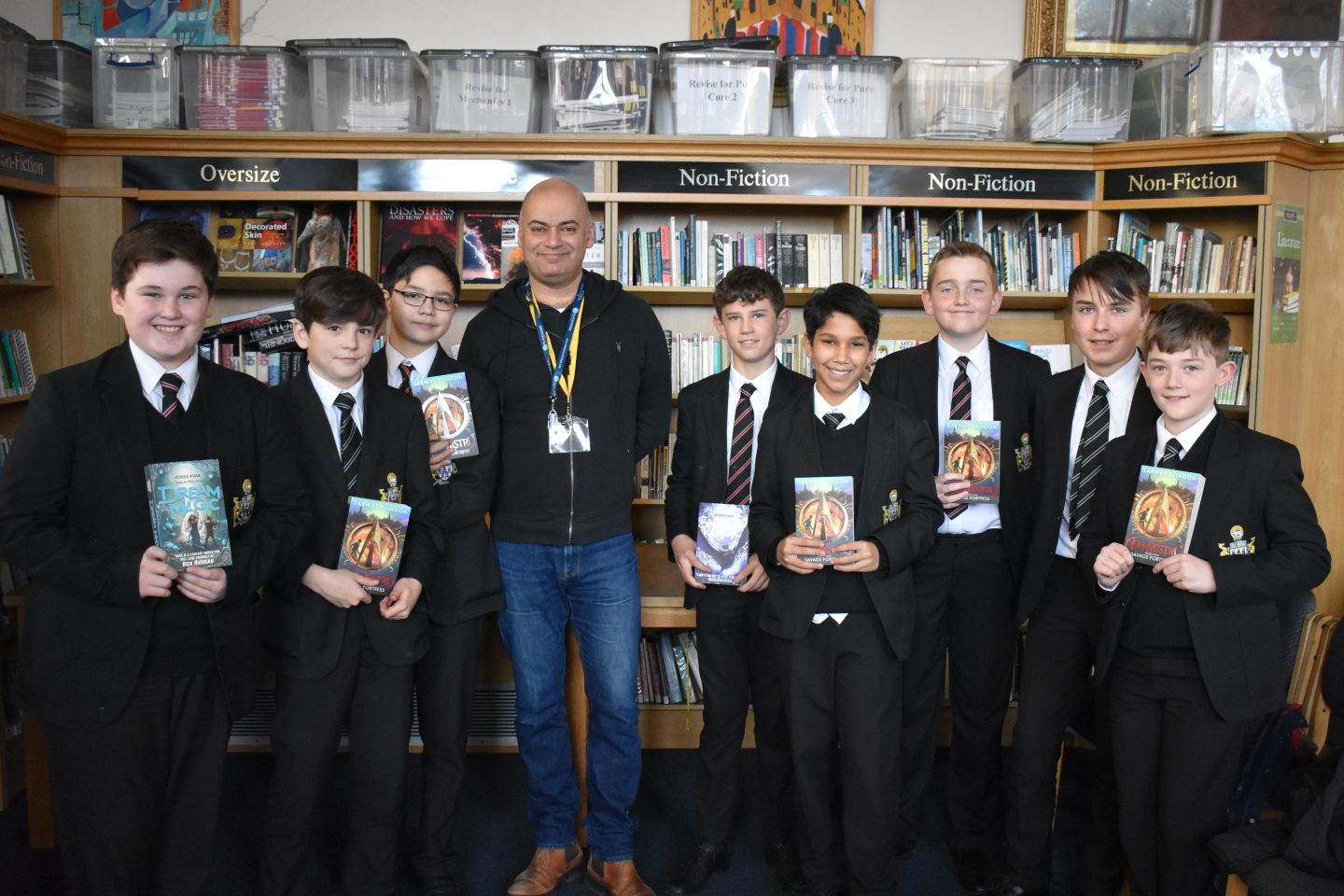 We use cookies on our website to give you the most relevant experience by remembering your preferences and repeat visits. By clicking "Accept All", you consent to the use of ALL the cookies. However, you may visit "Cookie Settings" to provide a controlled consent.
Privacy Overview
This website uses cookies to improve your experience while you navigate through the website. Out of these, the cookies that are categorized as necessary are stored on your browser as they are essential for the working of basic functionalities of the website. We also use third-party cookies that help us analyze and understand how you use this website. These cookies will be stored in your browser only with your consent. You also have the option to opt-out of these cookies. But opting out of some of these cookies may affect your browsing experience.