Carnegie Lunch 2019
On Tuesday 18th June, 16 boys from Years 7-9 gathered in the library for our annual Carnegie lunch, which has been held every year since 2002.
The Carnegie Medal, a national award for a work of children's fiction, was this year given to The Poet X, a novel in verse by Elizabeth Acevedo, a Dominican-American writer.  In her acceptance speech, she said that a novel should be both a mirror, reflecting the culture of the readers, but also a window, enabling children to experience the lives and emotions of characters very different from themselves.
The Shadowers' Award, voted for by all the groups that take part in the reviewing of the shortlisted books, was also awarded to The Poet X.  We watched the event live at MTBS, which took place in the British Library in London.
Our own favourite book was Rebound by Kwame Alexander, also a verse novel.  Although all pupils who posted reviews on the Carnegie website received a prize, the winner was Alex Meadows, who wrote three perceptive reviews.  On the Carnegie website children from reading groups throughout the country posted over 7000 reviews, which can be read by other participants, and the authors.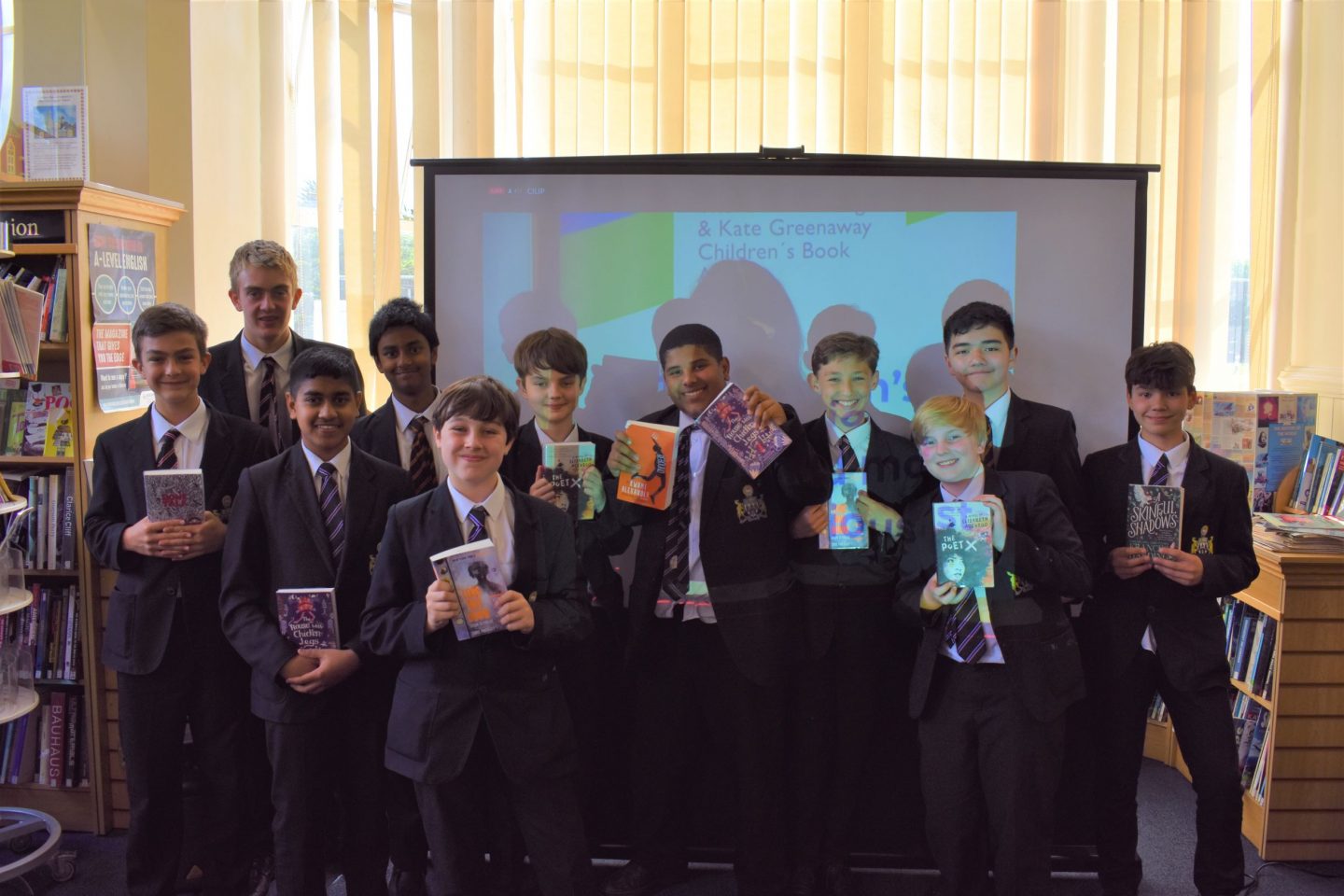 Mrs Rea, MTBS Librarian – June 2019
We use cookies on our website to give you the most relevant experience by remembering your preferences and repeat visits. By clicking "Accept All", you consent to the use of ALL the cookies. However, you may visit "Cookie Settings" to provide a controlled consent.
Privacy Overview
This website uses cookies to improve your experience while you navigate through the website. Out of these, the cookies that are categorized as necessary are stored on your browser as they are essential for the working of basic functionalities of the website. We also use third-party cookies that help us analyze and understand how you use this website. These cookies will be stored in your browser only with your consent. You also have the option to opt-out of these cookies. But opting out of some of these cookies may affect your browsing experience.