Eco-Club Awarded Local School Nature Grant
Merchant Taylors' is delighted to announce that we have been awarded a Local School Nature Grant, thanks to players of the People's Postcode Lottery.
The project is run by Learning through Landscapes and funded by Postcode Local Trust, which receives funding from players of People's Postcode Lottery.
Pupils in our Eco-Club will be benefitting from new equipment which will be used in future projects. In addition staff will receive training to help children learn outdoors. The pupils played an important role in applying for the grant and selected equipment that they felt would benefit themselves and their peers. All the members of the club are really excited with their new equipment and can't wait to start using it.
The Eco-Club meets every Tuesday lunchtime at 12.40 and maintains their garden throughout the year. That can include insect investigations, planting and maintaining new seeds and ensuring the garden is a positive environment.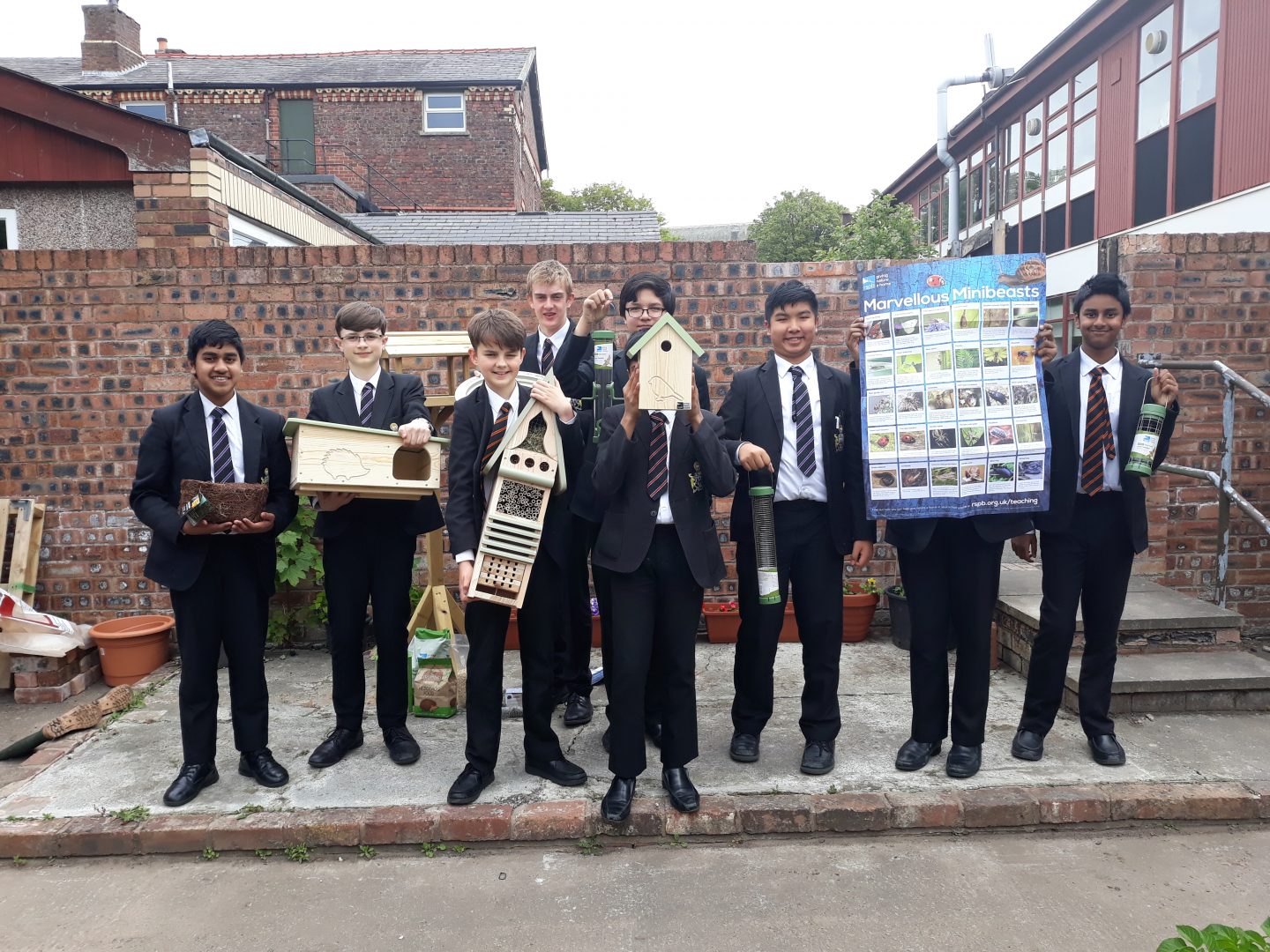 We use cookies on our website to give you the most relevant experience by remembering your preferences and repeat visits. By clicking "Accept All", you consent to the use of ALL the cookies. However, you may visit "Cookie Settings" to provide a controlled consent.
Privacy Overview
This website uses cookies to improve your experience while you navigate through the website. Out of these, the cookies that are categorized as necessary are stored on your browser as they are essential for the working of basic functionalities of the website. We also use third-party cookies that help us analyze and understand how you use this website. These cookies will be stored in your browser only with your consent. You also have the option to opt-out of these cookies. But opting out of some of these cookies may affect your browsing experience.