MTS pupil scores 'genius' MENSA mark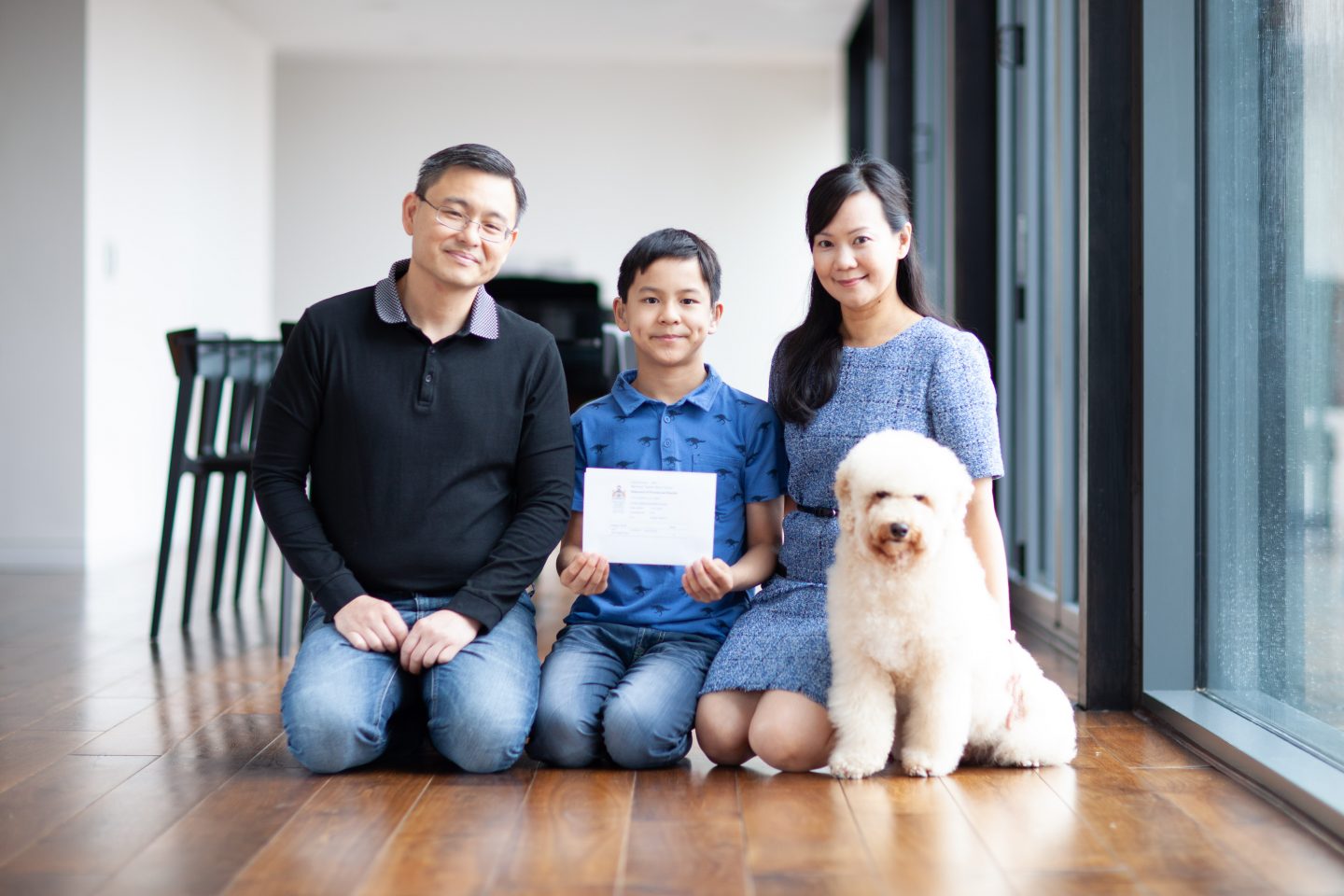 Twelve year old Darren Toh, who was born deaf, has been awarded the highest possible IQ score by MENSA, months after passing his GCSE Maths exam with a Grade 9. 
Darren did not speak until the age of five after being diagnosed with bilateral genetic congenital deafness and first learned to communicate by using sign language. However, it has now been confirmed he is among the 1% of MENSA applicants to record a maximum IQ score of 162, surpassing the figure reportedly held by both Albert Einstein and Stephen Hawking. Any MENSA score above 140 is considered 'genius' level.
Darren received a special needs statement and enrolled in a specialist school at a young age, but his progress by the age of seven encouraged his parents to place him to MTS. Since then, he has won the academic prize every year and developed a passion for maths. Last summer, he sat a GCSE Maths exam – four years earlier than usual – and passed with a score of 92%. He has also been at the forefront of our enrichment programme and was part of the school team that reached last year's final of the international Maths in Motion challenge.
Darren lives in Aughton with his parents, younger sister Corinne, aged eight, and 14-year-old brother Brendan, who has autism. He also plays piano at grade six, has studied saxophone to grade five and is at grade four in LAMDA drama and performing arts.
Headmaster David Wickes said: "Darren is a remarkable young man who has overcome great personal challenges and everybody at Merchant Taylors' is extremely proud of his achievements.
"To make such incredible progress at this young age is testament to his determination and intelligence, as well as the support of his family, friends and teachers. There is no doubt he has a bright future ahead of him and we will continue to do all we can through our academic and extra-curricular programmes to help him realise his enormous potential."
Darren's mother, paediatrician Dr May Ng, said: "Darren was born deaf but has never let his disability stop him from doing anything. After scoring 92% in his GCSE Maths exam, he is taking GCSE Further Maths later this year.
"We have not looked back since he joined Merchant Taylors' as the school has nurtured him through the years with fantastic teachers along the way. He surprised us by saying he wants to be a paediatrician like me when he's older, which is great to hear, and I'm sure he can achieve whatever he sets his mind to."
Darren appeared on BBC North West Tonight talking to David Guest about his achievements:

Credit: BBC North West Tonight
We use cookies on our website to give you the most relevant experience by remembering your preferences and repeat visits. By clicking "Accept All", you consent to the use of ALL the cookies. However, you may visit "Cookie Settings" to provide a controlled consent.
Privacy Overview
This website uses cookies to improve your experience while you navigate through the website. Out of these, the cookies that are categorized as necessary are stored on your browser as they are essential for the working of basic functionalities of the website. We also use third-party cookies that help us analyze and understand how you use this website. These cookies will be stored in your browser only with your consent. You also have the option to opt-out of these cookies. But opting out of some of these cookies may affect your browsing experience.