Young actors step up for major Hairspray production
A stellar cast of talented Merchant Taylors' students has been announced for this year's production of iconic musical Hairspray.
The much-loved show, which charts the rise to fame of wannabe dance star Tracy Turnblad, has won eight Tony awards and wowed audiences around the world.
It will be brought to life in a major production at the newly-refurbished Williams Hall from Wednesday 27 November and runs across the weekend until Saturday 1 December.
Samantha Harrison, a Year 13 student, has been chosen to play the role of Tracy alongside Oliver Bigley (Y11) as Link Larkin, Gus Woods (Y11) as TV star Corny Collins, Daniel Naguib (Y12) as Seaweed J Stubbs and Amelia Bennett from Year 13 as his love interest and Tracy's best friend, Penny Pingleton.
Sassy record store owner Motormouth Maybelle is played with aplomb by Dannii Leech from Year 11, while Alex Barker-Weinberger (Y13) takes the reins as Tracy's mother Edna and Darcey Fleming (Y13) will be in villainous form as the scheming Velma von Tussle, the mother of brattish Amber, played by Cara Ellis from Year 12.
The show comprises a total of more than 150 cast, crew and band members aged 11 to 18 and promises to be one of the biggest and best productions the school has ever seen.
Tickets are selling like hot cakes, so get your moves on! Click Here to buy tickets and get ready to sing Good Morning Baltimore!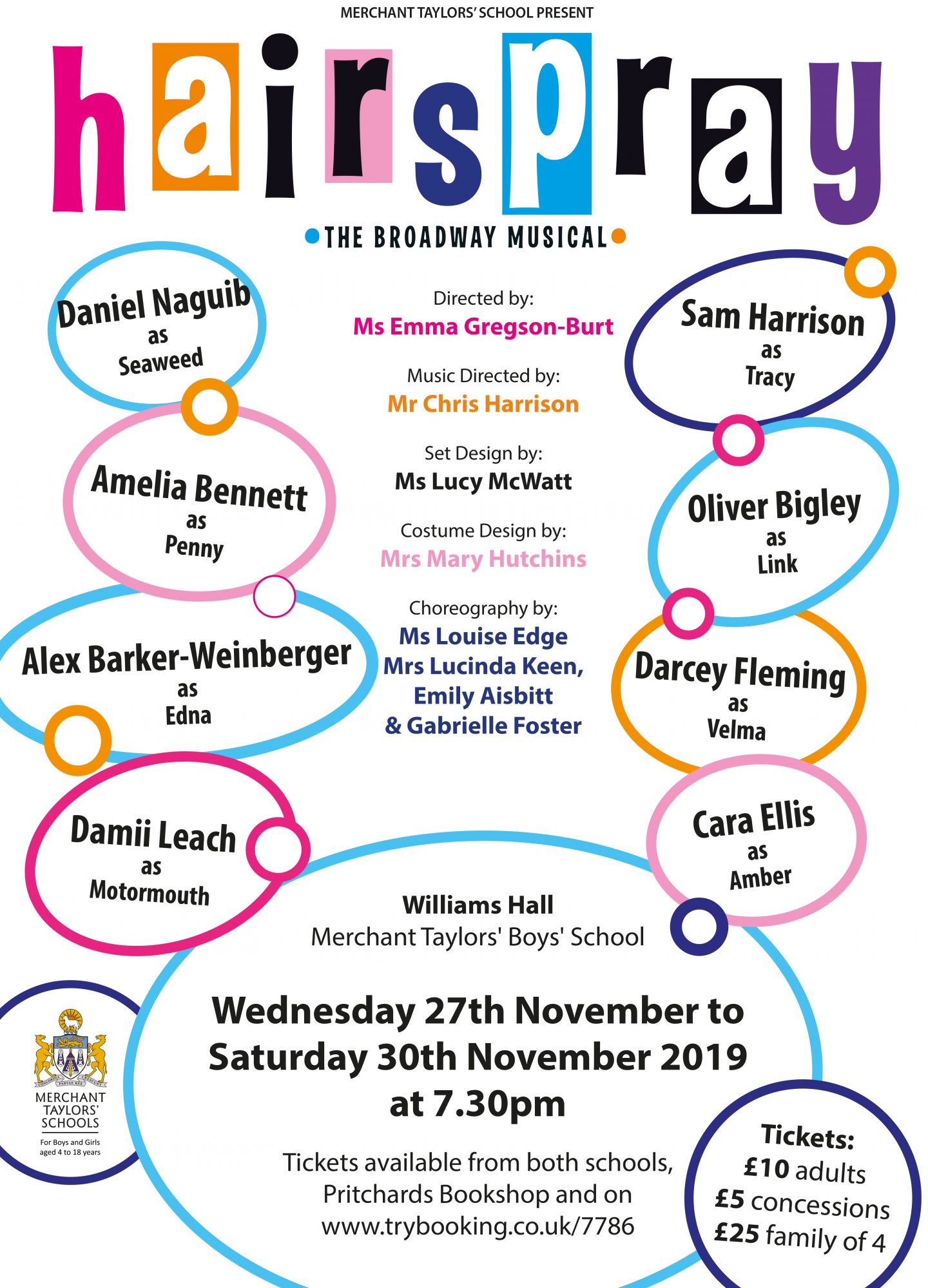 We use cookies on our website to give you the most relevant experience by remembering your preferences and repeat visits. By clicking "Accept All", you consent to the use of ALL the cookies. However, you may visit "Cookie Settings" to provide a controlled consent.
Privacy Overview
This website uses cookies to improve your experience while you navigate through the website. Out of these, the cookies that are categorized as necessary are stored on your browser as they are essential for the working of basic functionalities of the website. We also use third-party cookies that help us analyze and understand how you use this website. These cookies will be stored in your browser only with your consent. You also have the option to opt-out of these cookies. But opting out of some of these cookies may affect your browsing experience.