Gold Expedition Success!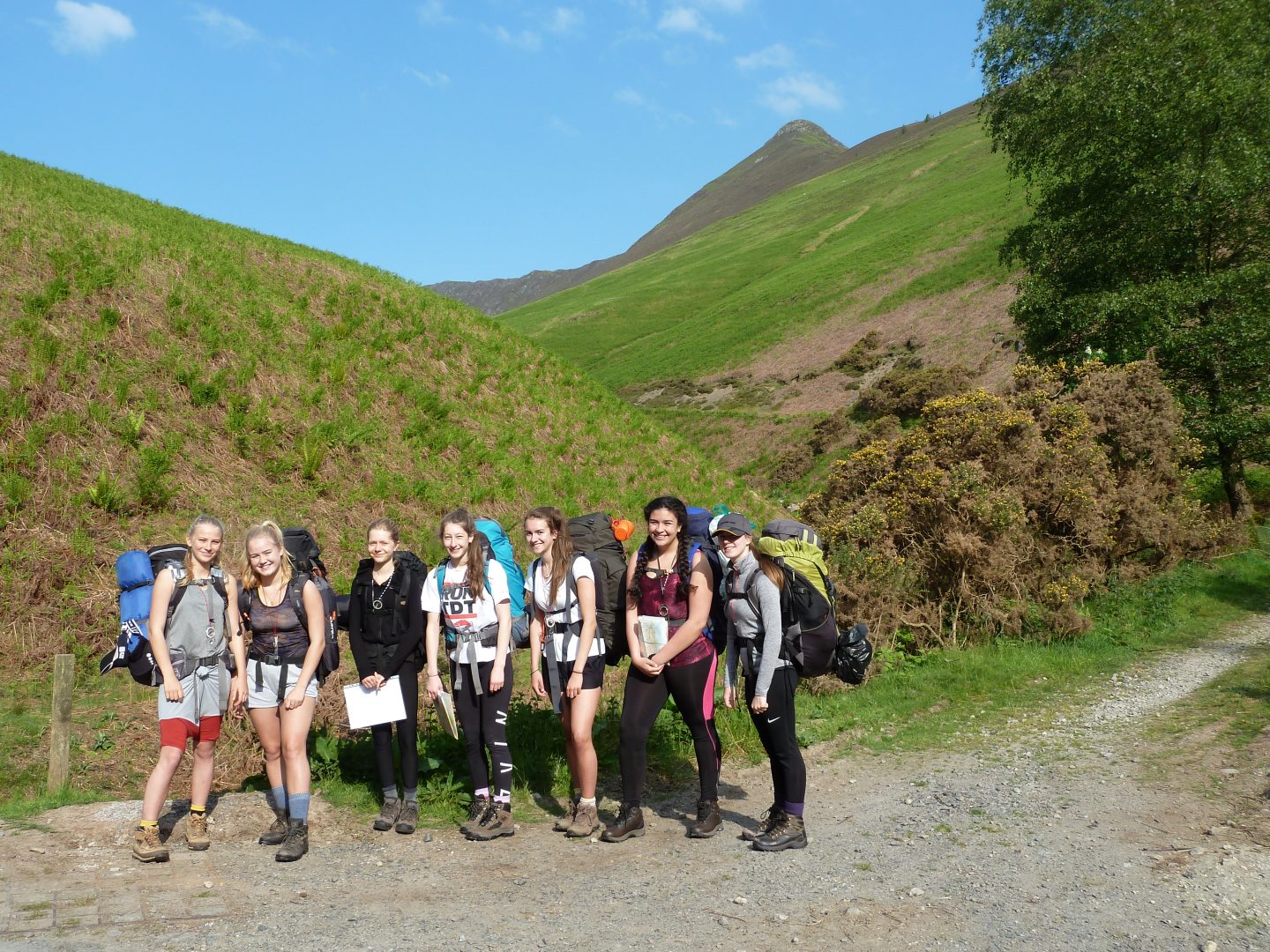 Last term saw seven intrepid sixth-former's foray north into the Lake District, to pit their wits and test their endurance against the Cumbrian fells. Back in March, wild camping on their practice expedition, the girls had woken to ice on both sides of the flysheet; this time the mercury soared to Mediterranean heights.
Undaunted, leggings were swiftly chopped into shorts and Factor 50 was slathered on. Burdened down by shelter and supplies for four days and three nights in the wilderness, our heroines trod the footsteps of Wainwright against the backdrop made legend by Coleridge and Wordsworth.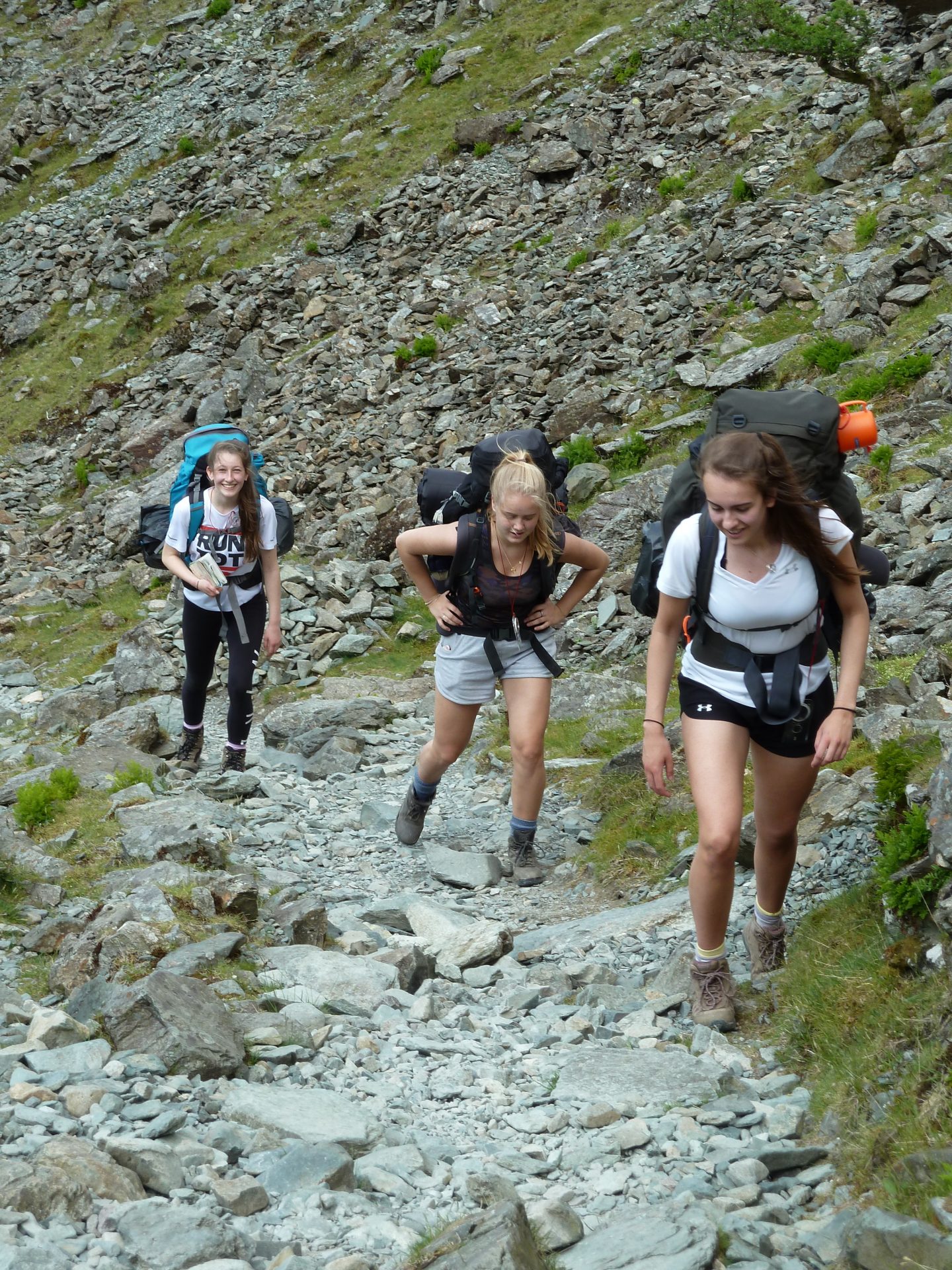 High o'er fell, deep into dale, round Meres, Tarns, Lakes and Waters, they conquered long, gruelling ascents, squelching bogs, turned ankles and blisters by the bunch. Concessions to the heatwave numbered after-sun, ice cream and a quick dip in Bassenthwaite Lake. By journey's end, on the shoulder of mighty Skiddaw, our girls had racked up well over 40 miles, along with 1500 metres of ascent.
All seven girls were a credit to themselves and to the school, and they fully deserve the accolade of the Duke of Edinburgh's Gold Award. They bonded very effectively as a team, supporting each other every step of the way, even singing as they tramped doggedly uphill. Above all they were great fun, and it was a privilege for the staff to share the experience with them. Congratulations to Ceci, Alice, Freya, Milla, Khaira, Yasmin and Emily! Enjoy your day at The Palace, girls!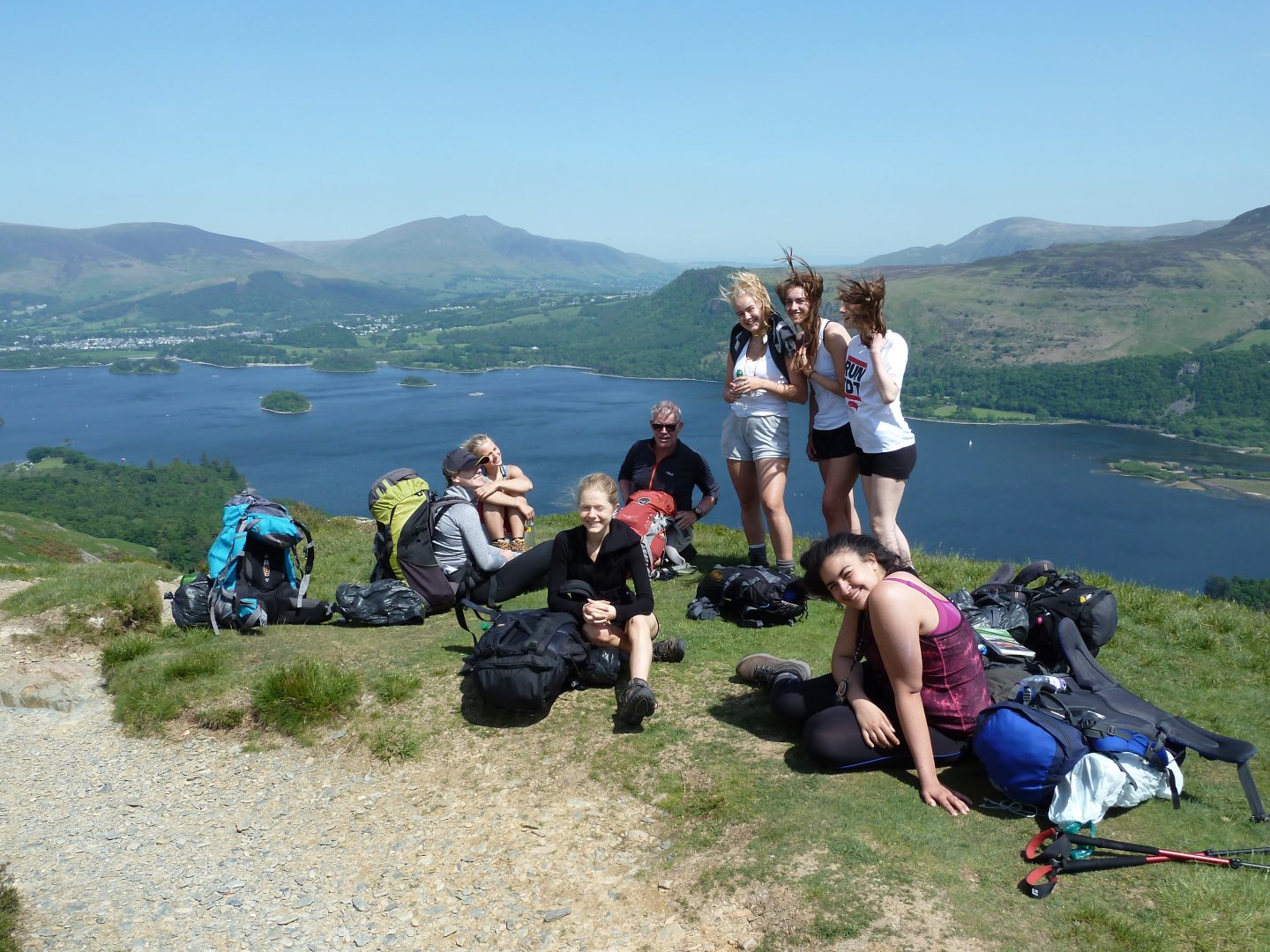 We use cookies on our website to give you the most relevant experience by remembering your preferences and repeat visits. By clicking "Accept All", you consent to the use of ALL the cookies. However, you may visit "Cookie Settings" to provide a controlled consent.
Privacy Overview
This website uses cookies to improve your experience while you navigate through the website. Out of these, the cookies that are categorized as necessary are stored on your browser as they are essential for the working of basic functionalities of the website. We also use third-party cookies that help us analyze and understand how you use this website. These cookies will be stored in your browser only with your consent. You also have the option to opt-out of these cookies. But opting out of some of these cookies may affect your browsing experience.