Merseyside Chess Association – Junior Chess Championship at MTGS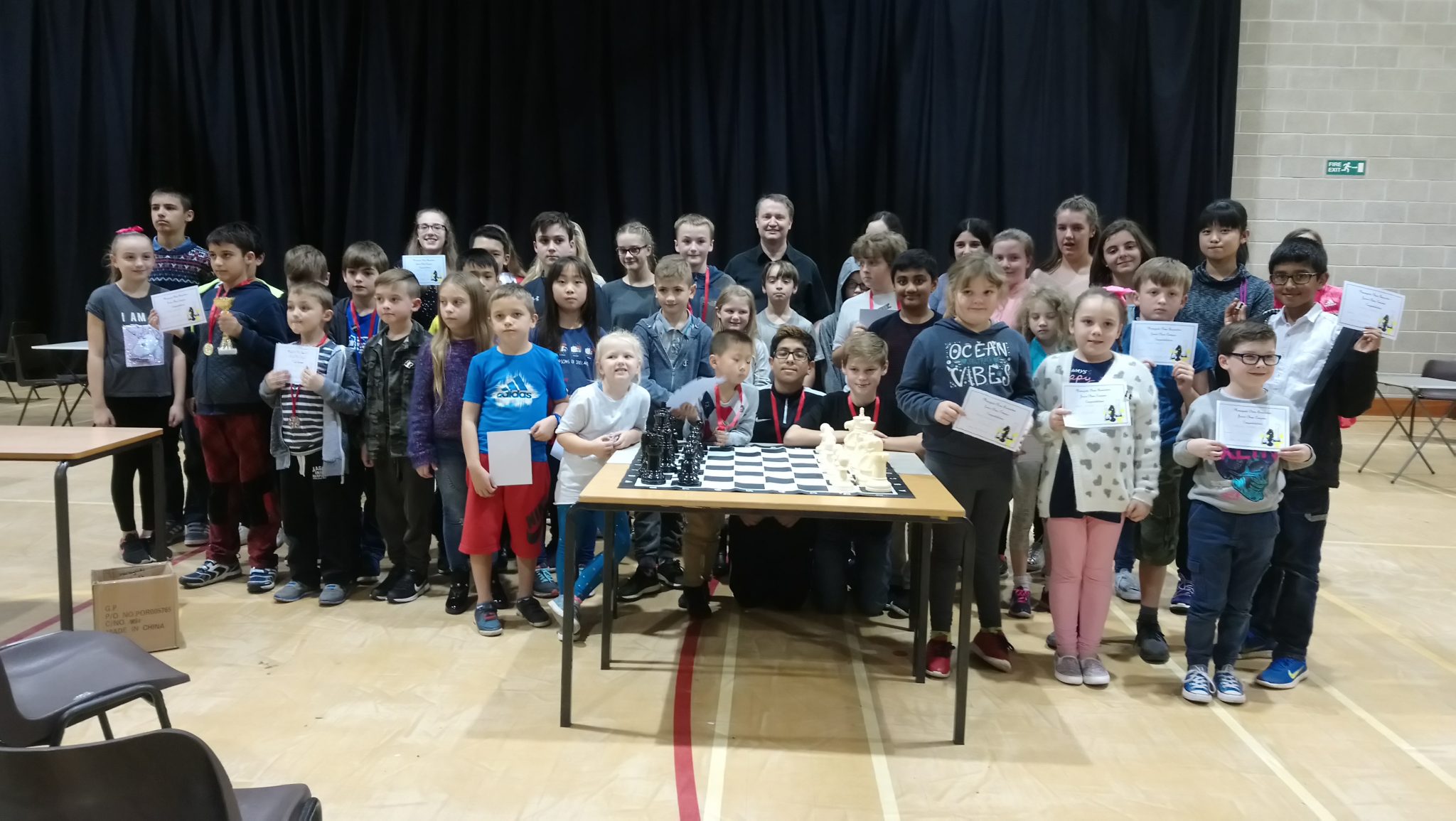 The Merseyside Chess Junior Championships were held at Merchant Taylors' Senior Girls' School in Crosby on Saturday 14th October with new Merseyside Junior Champions being crowned for 2017.
Over 11 section winner, Luke Maher was crowned champion but he didn't have it easy with 3 Liverpool Chess Club colleagues Frank Hudson (2nd), Bashar Rovezi (3rd) Alex Griffith (4th) also finishing on level points with him but Luke won on score-back having played the tougher players on route.
Under 11 section winner, Marek Korsinskij of Liverpool Chess Club, is Champion with 5 wins from 5 games. In second place is Southport's Oliver Skidmore and 3rd Liverpool's Edmund Erhardt.
Under 9 section winner and new champion Kelly Zheng from Southport Chess Club with Liverpool's Alexandr Korsinskij and Lawrance Li in 3rd place.
The Player of the Tournament trophy was awarded to Laura Connolly for playing really well with great enthusiasm and attitude on the day.
The Merseyside Chess Association gave a "huge thank you to Merchant Taylors' Senior Girls' School for a fabulous venue and warm welcome. A special thank you to the catering staff for keeping everyone refreshed throughout the day."
Well done to all the chess players taking part on the day. You all deserved your certificates and badges for playing brilliant chess with good professional attitude towards the game.
We use cookies on our website to give you the most relevant experience by remembering your preferences and repeat visits. By clicking "Accept All", you consent to the use of ALL the cookies. However, you may visit "Cookie Settings" to provide a controlled consent.
Privacy Overview
This website uses cookies to improve your experience while you navigate through the website. Out of these, the cookies that are categorized as necessary are stored on your browser as they are essential for the working of basic functionalities of the website. We also use third-party cookies that help us analyze and understand how you use this website. These cookies will be stored in your browser only with your consent. You also have the option to opt-out of these cookies. But opting out of some of these cookies may affect your browsing experience.