Sophia Wins Cadet Winton Cup 2019
Sophia Neophytou alongside her Northwest Region fencing teammates have this week won a prestigious national competition, beating rivals from London, Yorkshire and Wales.
Held annually at Millfield School in Somerset, The Cadet Winton Cup was won by the Northwest region for only the fourth time in the event's thirty-two year history.
The prestigious inter-regional tournament is a gruelling two day, three weapon fencing marathon in which the region winning the largest number of matches overall is declared the winners.
Having to be ready to fence at 9am means it was a particularly demanding event for Sophia and the rest of the Northwest team, as it meant they had to be awake for 4am to arrive at the competition on time.
The Northwest team were particularly strong in the sabre and épée with Sophia and the ladies team winning six out of nine of their matches, to contribute considerably to the team's victory.
The victory brings further fencing success for Sophia, who has enjoyed her best year yet. She has already won the Northwest U14 Youth Championship and finished as runner up in the Northwest Youth Series with a clutch of silver medals. It is worth noting Sophia was the youngest member of the team and gets to compete at this U17 level for a further 3 years. 
Congratulations Sophia!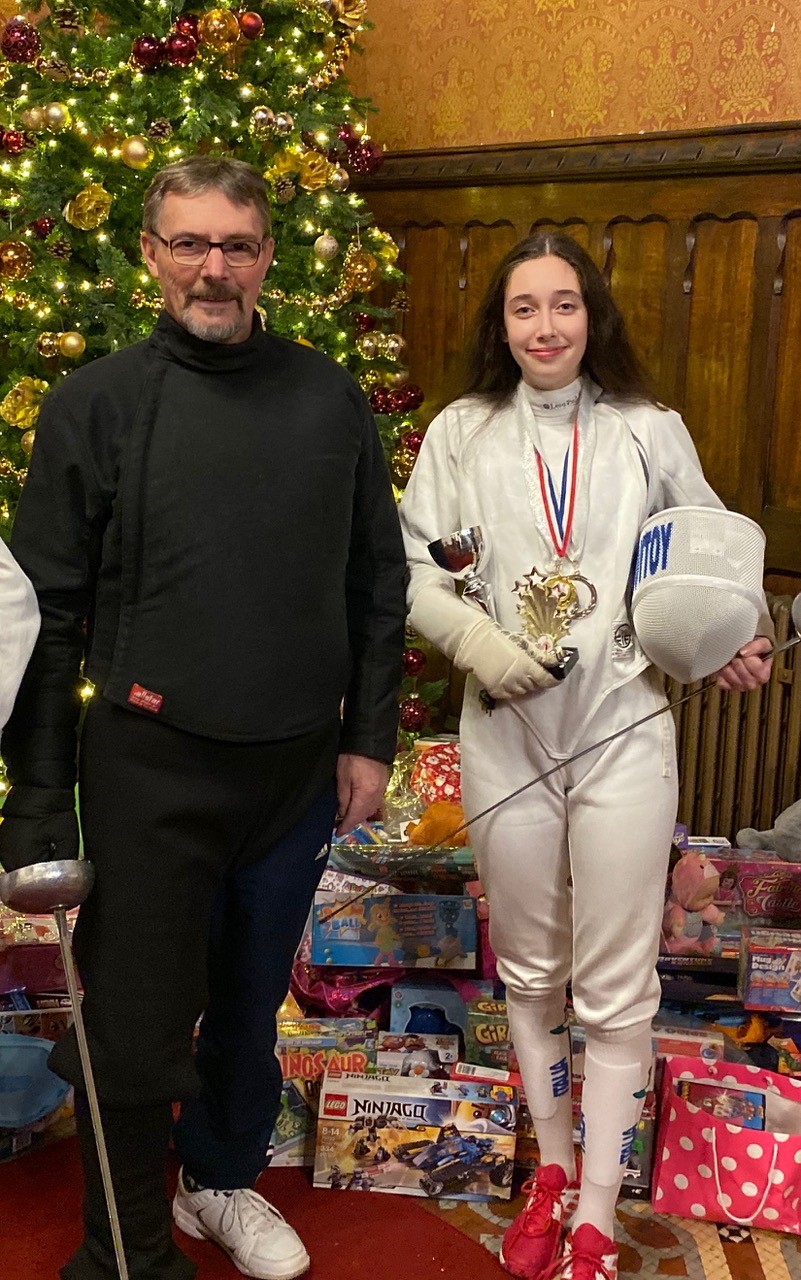 We use cookies on our website to give you the most relevant experience by remembering your preferences and repeat visits. By clicking "Accept All", you consent to the use of ALL the cookies. However, you may visit "Cookie Settings" to provide a controlled consent.
Privacy Overview
This website uses cookies to improve your experience while you navigate through the website. Out of these, the cookies that are categorized as necessary are stored on your browser as they are essential for the working of basic functionalities of the website. We also use third-party cookies that help us analyze and understand how you use this website. These cookies will be stored in your browser only with your consent. You also have the option to opt-out of these cookies. But opting out of some of these cookies may affect your browsing experience.