Girls' Sport at Merchant Taylors'
At Merchant Taylors', we are committed to giving every girl a broad range of opportunities to find their own sporting passion and interest.
Our teams have long enjoyed success at a local and county level in sports such as hockey, netball, rowing and athletics, while in recent years we have developed new school teams in sports including cricket and football, where we have also enjoyed early successes.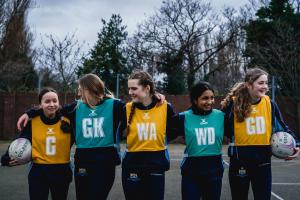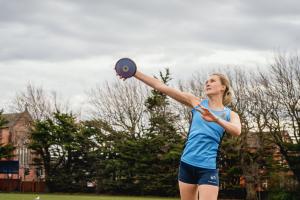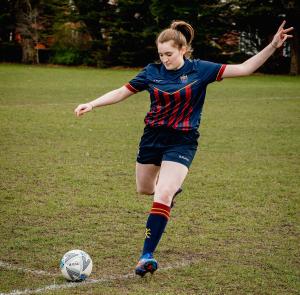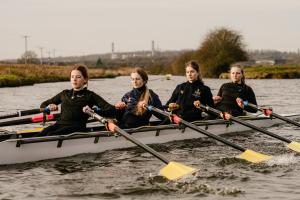 The central ethos of sport at Merchant Taylors' Girls' School is that every girl should be given the chance to take part in and enjoy physical exercise, develop healthy lifestyles and enhance their own mental and emotional wellbeing in a caring and supportive environment.
We also want to provide pathways for talented young female athletes to reach an elite level in the future and our specialist team of sports and PE staff have a strong track record of supporting young people in their ambitions.
Our pupils have access to range of excellent sports facilities across our multiple school sites, including the Ian Robinson Sports Centre and Hall Road Playing Fields, which girls at all age groups use regularly as part of their PE and sport activities. They also enjoy the use of training and matchday facilities at the Northern Hockey Club and Marine AFC.
Likewise, where girls develop a competitive interest in non-traditional school sports, such as skiing or rock-climbing, we work with them and their parents to encourage their passions, support their growth and give them the space they need to reach their full potential.
A full summary of our latest sports fixtures and activities can be found here and an overview of our training schedule can be seen below.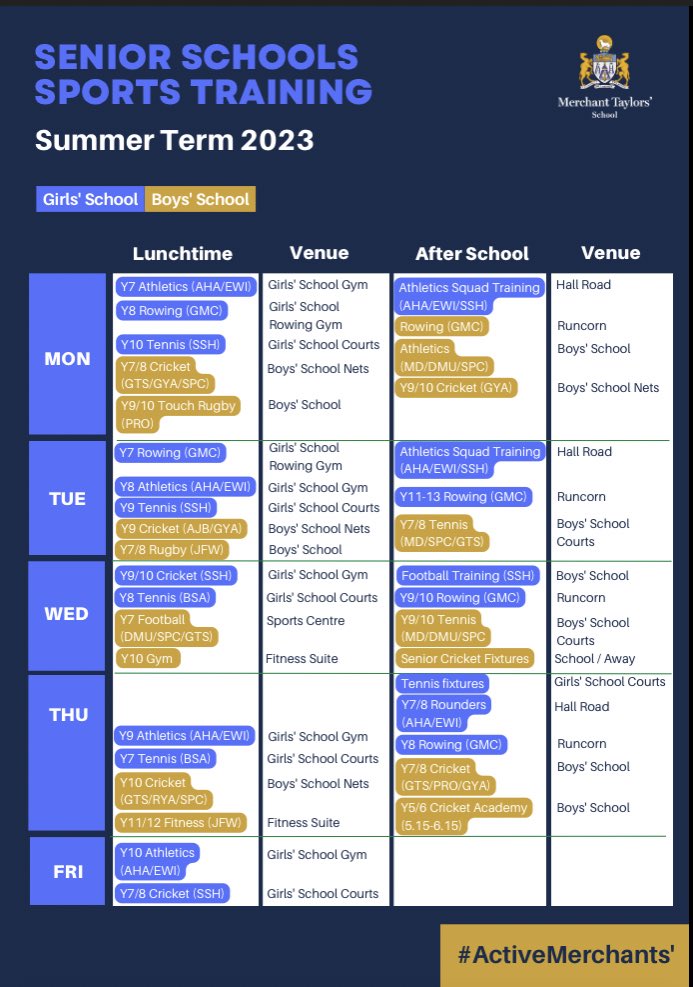 We use cookies on our website to give you the most relevant experience by remembering your preferences and repeat visits. By clicking "Accept All", you consent to the use of ALL the cookies. However, you may visit "Cookie Settings" to provide a controlled consent.
Privacy Overview
This website uses cookies to improve your experience while you navigate through the website. Out of these, the cookies that are categorized as necessary are stored on your browser as they are essential for the working of basic functionalities of the website. We also use third-party cookies that help us analyze and understand how you use this website. These cookies will be stored in your browser only with your consent. You also have the option to opt-out of these cookies. But opting out of some of these cookies may affect your browsing experience.