MTOBA – Crosby Dinner 2016
Whilst other events in MTOBA's calendar may be in more intimate or more exotic locations, the Crosby Dinner is the essence of our Association's work because it is at the heart of the MTS site. It is always a fascinating experience for Old boys to wander around the main building to make comparisons with their own time and to glean an idea of MTS's activities from the notice boards.
Recent leavers kicked off the day of the dinner with an informal match on the School field during the Saturday afternoon. A variety of rugby, soccer and hockey matches in recent years have been vital catalysts in attracting groups to the dinner.
One hundred and thirty two people sat down for Dinner in the Williams Hall. It was particularly good to see that there were a Year and Academic Subject groups who had planned together to attend. As ever, the eclectic mix of Old Boys were joined not only by their own guests but by many members of the Merchants Community from Academic and Administrative Staff. Our kindred organisations of the Merchant Taylors Company, Old Merchant Taylors Northwood and the Old Wulfrunians (Wolverhampton Grammar School) were present as usual.
Those present heard a very comprehensive update on MTS's academic, sporting and cultural activities from Head Master David Cook, and the supporting speech by Head of School Tom Cope confirmed  the vital links being fostered by the Association with soon to be Old Boys. Philip Marshall QC proposed the Toast to the Guests.
Our then President, David Holroyd, spoke warmly of his time as an Honorary Member of MTOBA by virtue of his role as Head of Music. David secured a much esteemed chief Guest, with whom he had studied at Birkenhead School, Capt Hugh Dalglish, who entertained diners to a discreet but witty recollection of stories from his time as commanding officer of Royal Yacht Britannia.
I look forward to seeing as many as possible of our Members who can attend the Crosby Dinner in 2017.
Jeremy Myers
Senior VP and Crosby Dinner Organiser
Latest News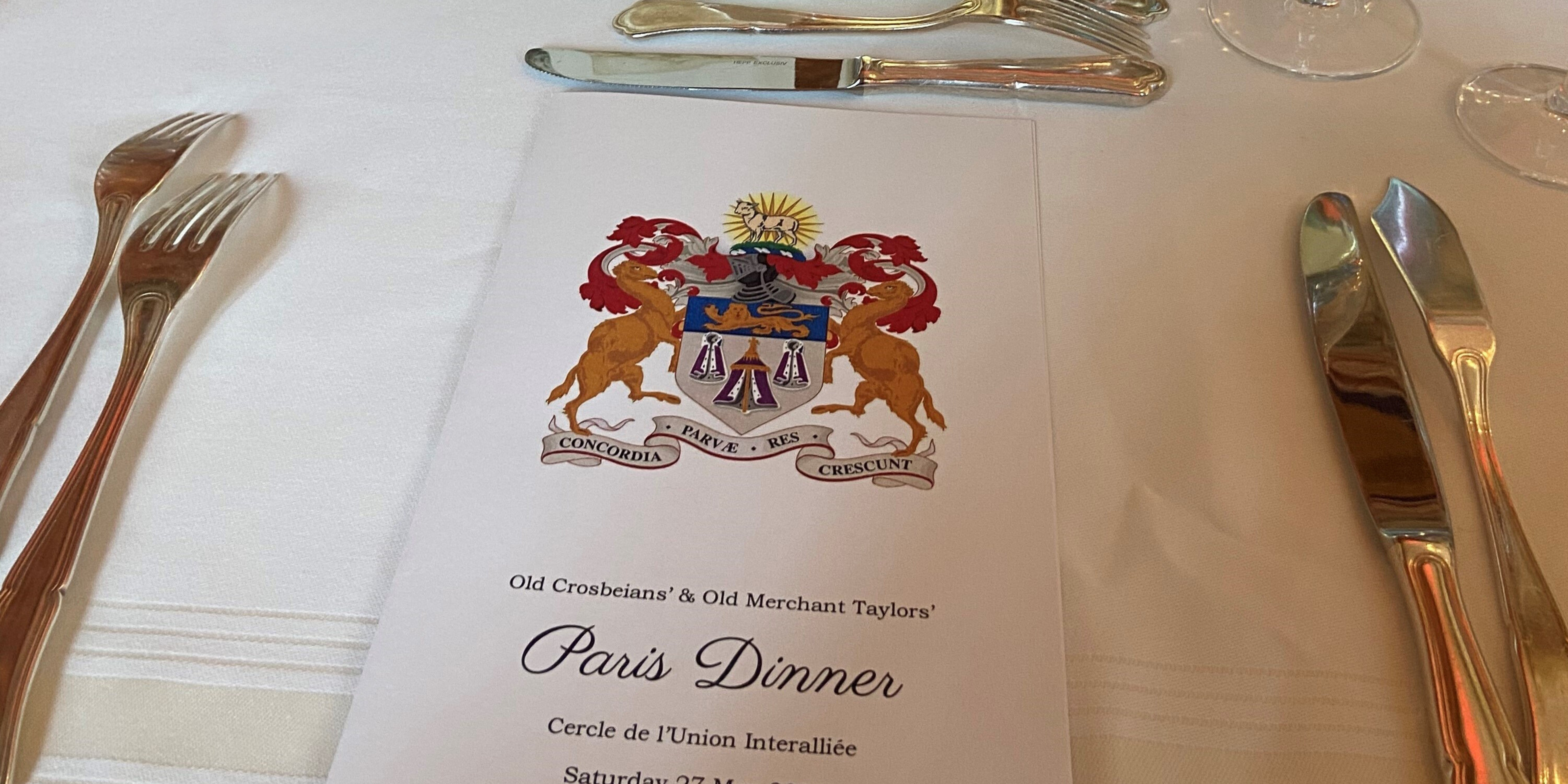 View All News
We use cookies on our website to give you the most relevant experience by remembering your preferences and repeat visits. By clicking "Accept All", you consent to the use of ALL the cookies. However, you may visit "Cookie Settings" to provide a controlled consent.
Privacy Overview
This website uses cookies to improve your experience while you navigate through the website. Out of these, the cookies that are categorized as necessary are stored on your browser as they are essential for the working of basic functionalities of the website. We also use third-party cookies that help us analyze and understand how you use this website. These cookies will be stored in your browser only with your consent. You also have the option to opt-out of these cookies. But opting out of some of these cookies may affect your browsing experience.