Joint Schools Careers & Higher Education Fair
Calling all Year 10's, 11's and 12's from Merchant Taylors' and local Schools!
We have a Careers and HE Fair taking place on Wednesday 7th November at Merchant Taylors' Boys' School. The fair is open to anyone in Years 10-12 who wishes to find out more about the opportunities available to them after finishing School or College.
This is a fantastic event and one not to be missed. We look forward to seeing you!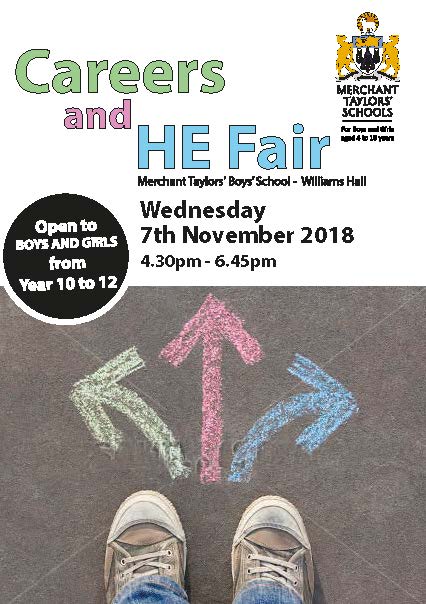 We use cookies on our website to give you the most relevant experience by remembering your preferences and repeat visits. By clicking "Accept All", you consent to the use of ALL the cookies. However, you may visit "Cookie Settings" to provide a controlled consent.
Privacy Overview
This website uses cookies to improve your experience while you navigate through the website. Out of these, the cookies that are categorized as necessary are stored on your browser as they are essential for the working of basic functionalities of the website. We also use third-party cookies that help us analyze and understand how you use this website. These cookies will be stored in your browser only with your consent. You also have the option to opt-out of these cookies. But opting out of some of these cookies may affect your browsing experience.