Return to the Forbidden Planet – Joint Schools' Musical
Tickets are now available for the forthcoming Joint Schools' musical. Bob Carlton's 'Return to the Forbidden Planet' will be staged at Merchant Taylors' Girls' School from Wednesday 29th November to Saturday 2nd December at 7 pm.
Directed by Dr John Gill, with music directed by Mr Stephen Newlove and choreography by Ms Louise Edge, this is a hugely entertaining rock and roll 'Jukebox' musical based on Shakespeare's 'The Tempest' but totally rewritten with a Sci-fi context and over twenty great numbers such as ' Great Balls of Fire', 'Good Vibrations' and 'Born to be Wild'. With a band onstage, dancers and a large chorus, the cast will tell the story of Captain Tempest's journey into space on the starship Albatross, his love affair with Miranda and his battle with the monster on the Planet D'Illyria.
Tickets are also available from Pritchards's bookshop in Crosby village, from Dr Gill on 07784 530562 as well as from both Senior School's receptions.
Return to the Forbidden Planet Joint Schools Production 2017 Letter and Form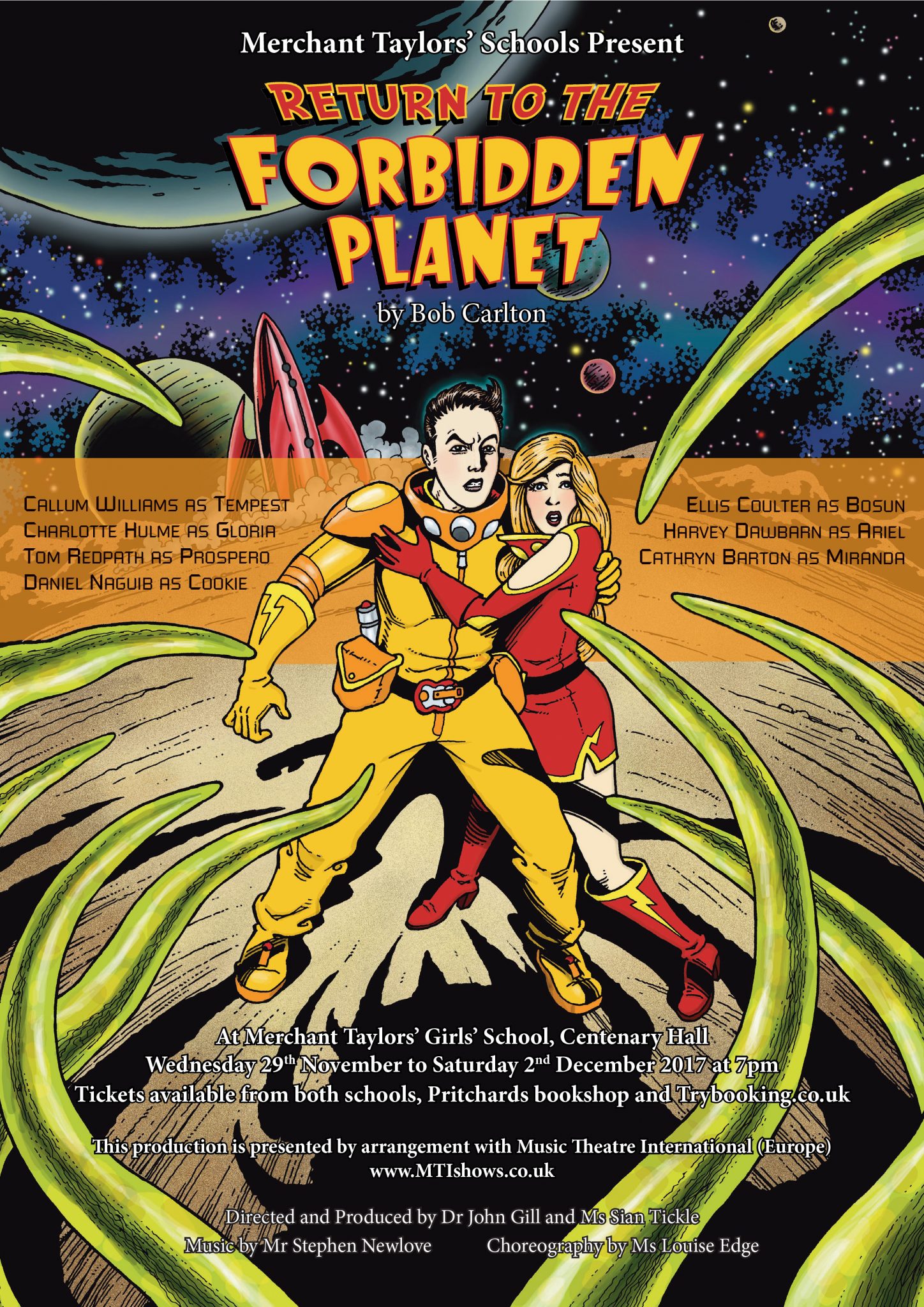 We use cookies on our website to give you the most relevant experience by remembering your preferences and repeat visits. By clicking "Accept All", you consent to the use of ALL the cookies. However, you may visit "Cookie Settings" to provide a controlled consent.
Privacy Overview
This website uses cookies to improve your experience while you navigate through the website. Out of these, the cookies that are categorized as necessary are stored on your browser as they are essential for the working of basic functionalities of the website. We also use third-party cookies that help us analyze and understand how you use this website. These cookies will be stored in your browser only with your consent. You also have the option to opt-out of these cookies. But opting out of some of these cookies may affect your browsing experience.