Christmas Circuits – Merchants' Masterclass
Our next Masterclass event takes place on Saturday 10 December 2022 between 9am-12pm and  combines building electrical circuits with the season of Christmas to really get into the festive spirit.
Children will discover the difference between series and parallel circuits as they build and will use their newly acquired knowledge to produce their own light-up Christmas card or decoration.
This event is free and open to boys and girls currently in Year 4 or 5, whether they attend Merchant Taylors' or any other primary school.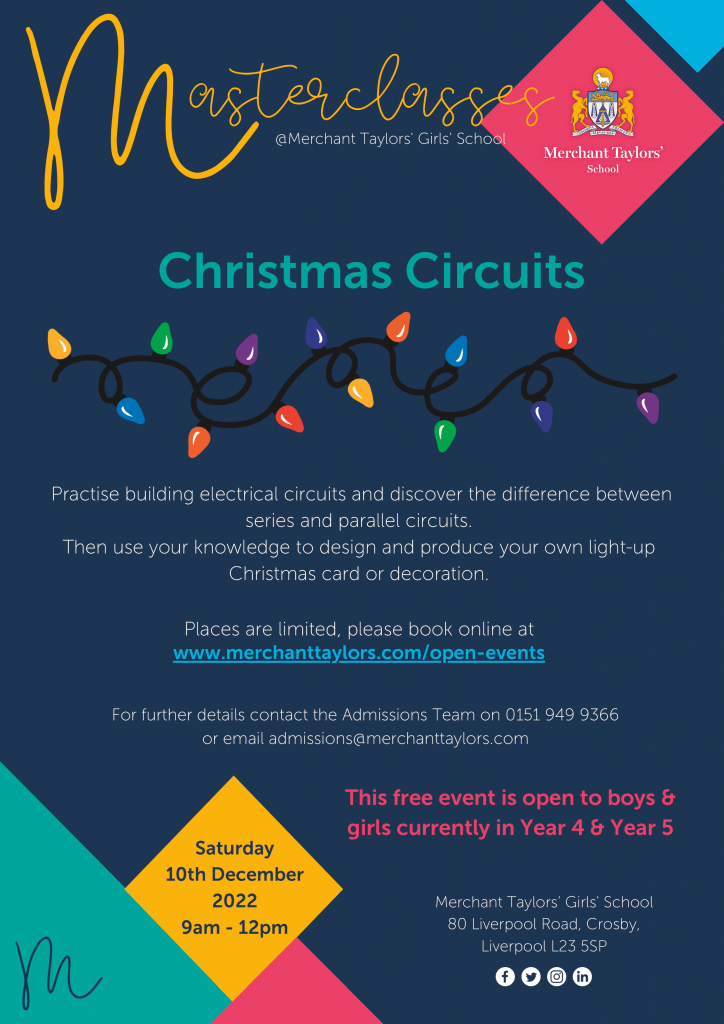 iCal Export
We use cookies on our website to give you the most relevant experience by remembering your preferences and repeat visits. By clicking "Accept All", you consent to the use of ALL the cookies. However, you may visit "Cookie Settings" to provide a controlled consent.
Privacy Overview
This website uses cookies to improve your experience while you navigate through the website. Out of these, the cookies that are categorized as necessary are stored on your browser as they are essential for the working of basic functionalities of the website. We also use third-party cookies that help us analyze and understand how you use this website. These cookies will be stored in your browser only with your consent. You also have the option to opt-out of these cookies. But opting out of some of these cookies may affect your browsing experience.