¡Dramatic Spanish!
Join us for our next Masterclass of ¡Dramatic Spanish! on Saturday 8th January 2022. This fun and engaging event free and open to those in years 4 and 5, whether they attend Merchant Taylors' or another primary school. This masterclass allows boys and girls to learn dramatic skills to use alongside Spanish language to create their own performances.
Please book your child's place by clicking HERE.
Please contact Mrs A Regan on 0151 932 2414 or email [email protected] for further details.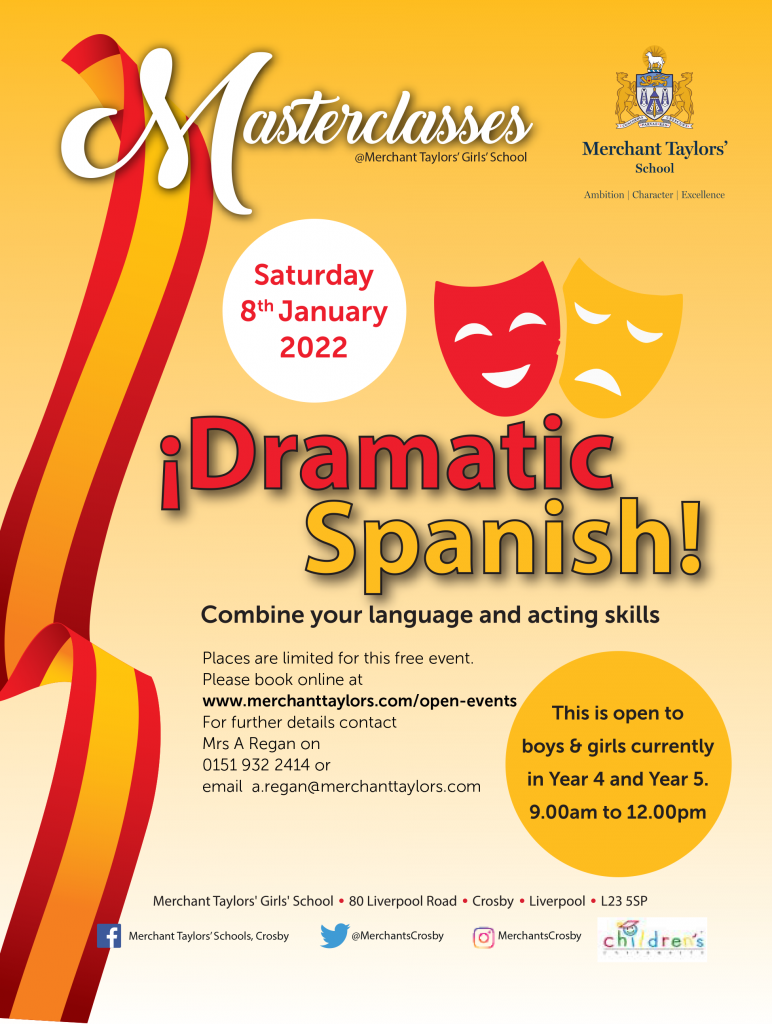 iCal Export
We use cookies on our website to give you the most relevant experience by remembering your preferences and repeat visits. By clicking "Accept All", you consent to the use of ALL the cookies. However, you may visit "Cookie Settings" to provide a controlled consent.
Privacy Overview
This website uses cookies to improve your experience while you navigate through the website. Out of these, the cookies that are categorized as necessary are stored on your browser as they are essential for the working of basic functionalities of the website. We also use third-party cookies that help us analyze and understand how you use this website. These cookies will be stored in your browser only with your consent. You also have the option to opt-out of these cookies. But opting out of some of these cookies may affect your browsing experience.