Sale Sharks Rugby Camp
---
Event Details
This event finished on 17 February 2023
---
This February Half Term we are pleased to be hosting a Sale Sharks Rugby Development Camp at Merchant Taylors' School, for Under 7s to Under 12s on Thursday 16 and Friday 17 February.
The Rugby Development Camps are delivered by the award-winning Sale Sharks Community team and offer young players the opportunity to develop alongside RFU qualified coaches with a wealth of experience in the community and academy game. The experience of Sale Sharks' coaches means that Rugby Development Camps provide the perfect balance of insight and intensity in a fun environment.
Each camp runs every day from 9:00am–3:30pm and includes a range of rugby skills, activities and games for understanding designed around Sale Shark's coaching philosophy – "A player centred approach to coaching, focused on core skill development and delivered through Sharks DNA adaptive games".
The Sale Sharks' rugby development camps will have a focus on:
Core Skill Development: – Running, Evasion, Handling, Kicking & Tackling
Principles of Play: – Contest Possession, Go Forward, Support, Continuity, Pressure, Score
Games for Understanding: – Constraint Led Coaching Approach
(Filter by club and select Sale Sharks)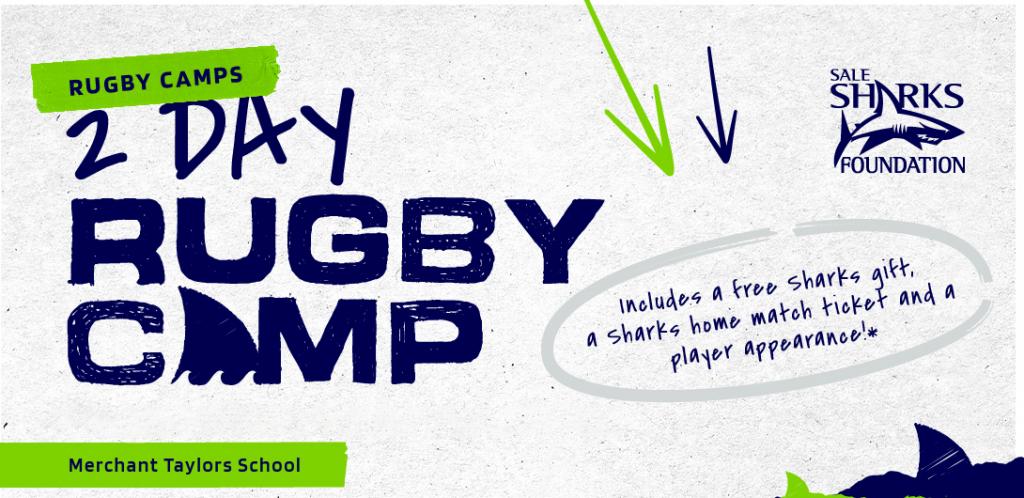 iCal Export
We use cookies on our website to give you the most relevant experience by remembering your preferences and repeat visits. By clicking "Accept All", you consent to the use of ALL the cookies. However, you may visit "Cookie Settings" to provide a controlled consent.
Privacy Overview
This website uses cookies to improve your experience while you navigate through the website. Out of these, the cookies that are categorized as necessary are stored on your browser as they are essential for the working of basic functionalities of the website. We also use third-party cookies that help us analyze and understand how you use this website. These cookies will be stored in your browser only with your consent. You also have the option to opt-out of these cookies. But opting out of some of these cookies may affect your browsing experience.