Joint School Production: Fame
You are warmly invited to the Merchant Taylors' School production of 'Fame', running from 28th November – 1st December 2018.
Dr Gill and Mr Holroyd directed 'Fame' in 2002; they are revisiting the experience in November this year but this time, with the assistance of Louise Edge, the choreographer. Rehearsals are going well and the cast of 28 are working very hard.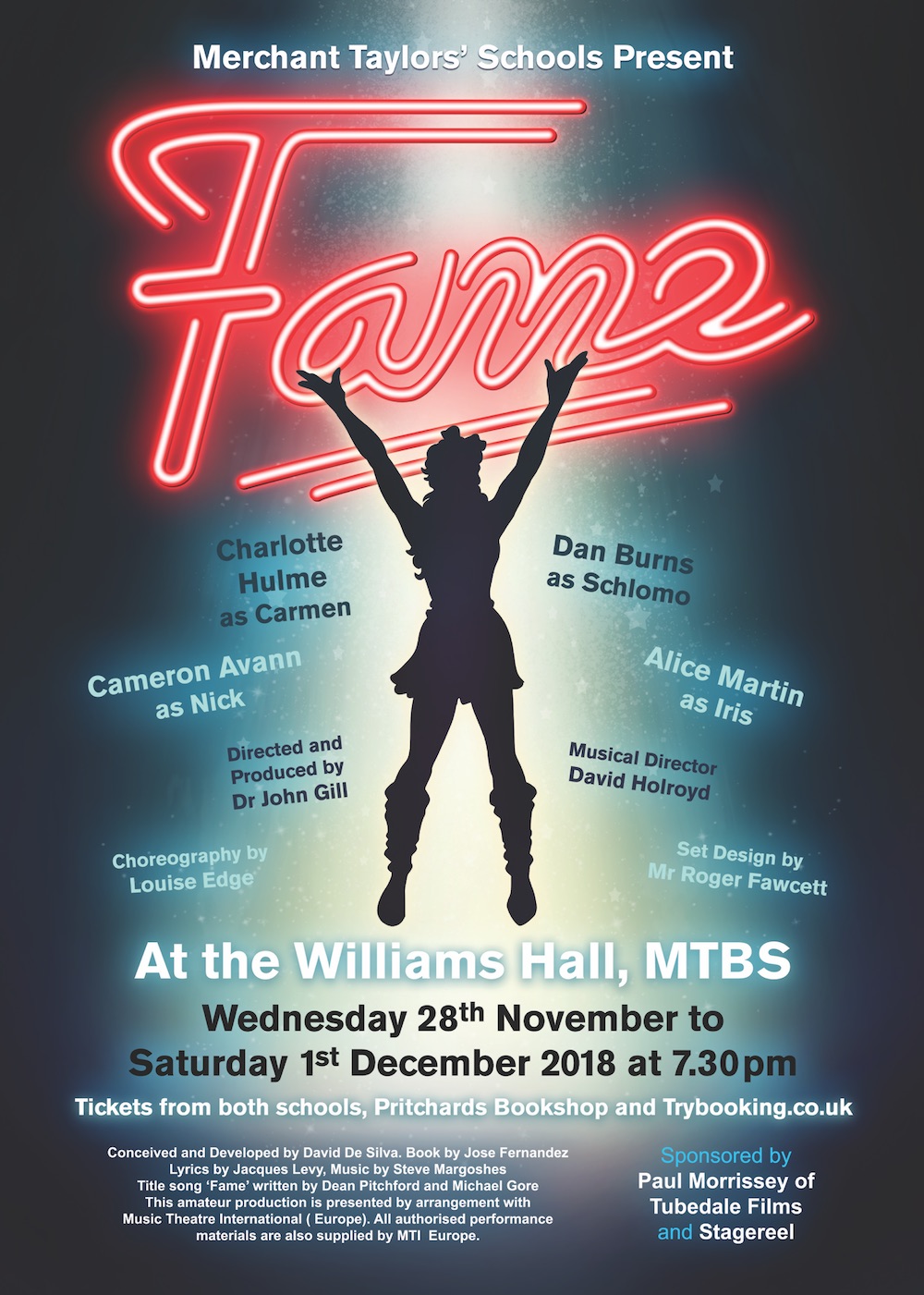 The show presents fame in two opposite ways: as an inspirational dream for characters like Nick (played by Cameron Avann) and Serena (Angelina Bennett), and as a dangerously intoxicating demon which tempts characters like Carmen (Charlotte Hulme) into over-reaching themselves. Other characters such as Tyrone Jackson (Daniel Naguib) face different hurdles such as learning difficulties. The show is  dominated by powerful dancing and singing as well as humour and we hope it will be a sell-out as in 2002!
Tickets are available from Pritchard's Bookshop, the School or you can purchase them online by clicking here.
We use cookies on our website to give you the most relevant experience by remembering your preferences and repeat visits. By clicking "Accept All", you consent to the use of ALL the cookies. However, you may visit "Cookie Settings" to provide a controlled consent.
Privacy Overview
This website uses cookies to improve your experience while you navigate through the website. Out of these, the cookies that are categorized as necessary are stored on your browser as they are essential for the working of basic functionalities of the website. We also use third-party cookies that help us analyze and understand how you use this website. These cookies will be stored in your browser only with your consent. You also have the option to opt-out of these cookies. But opting out of some of these cookies may affect your browsing experience.