Year 5 Pupil Amazes Audience for Performance at Epstein Theatre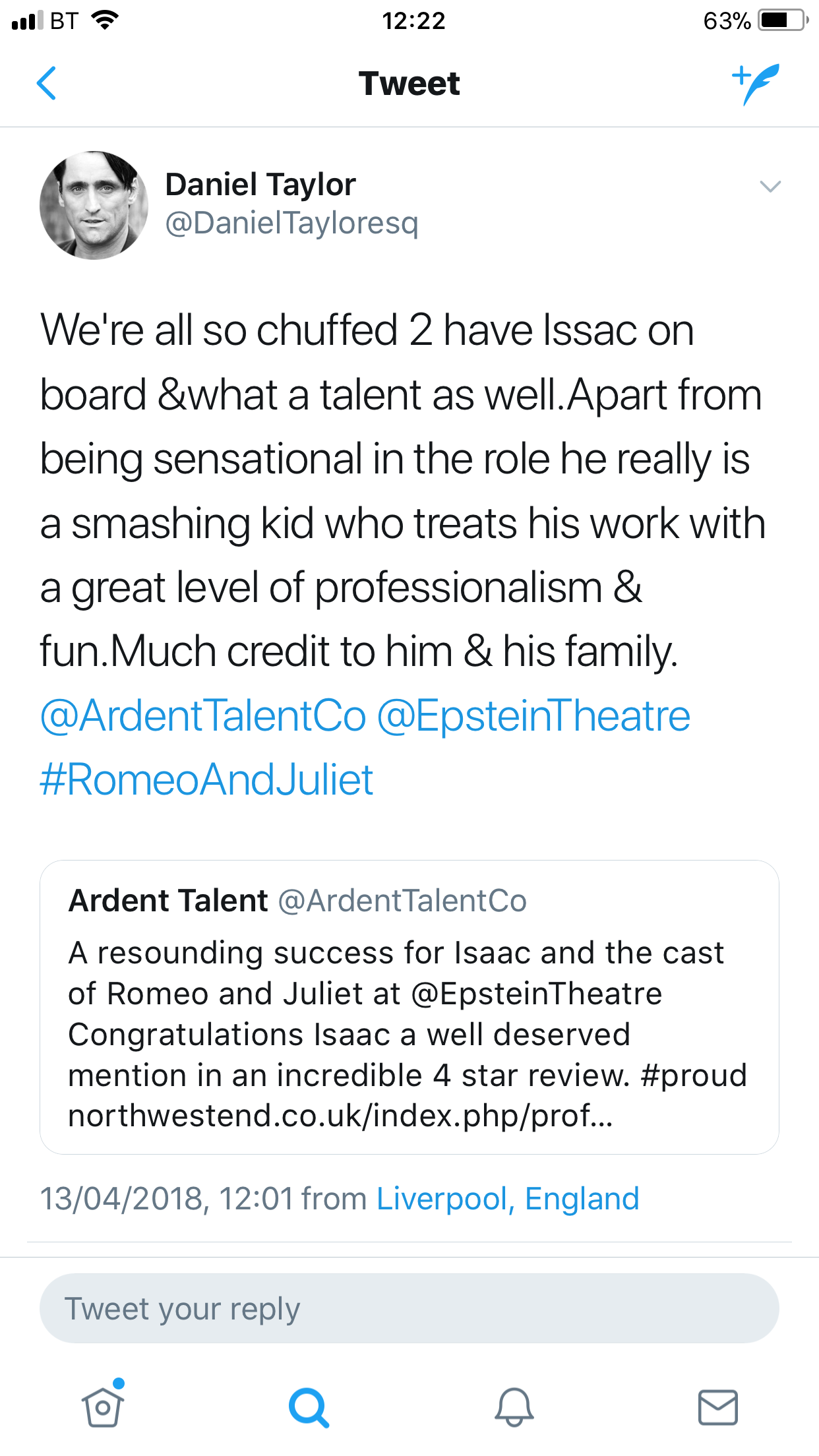 Year 5 pupil, Isaac Lancel Watkinson, has recently been performing in Daniel Taylor's acclaimed production of Romeo and Juliet, which finishes its 10 day run at the Epstein Theatre on Saturday. Isaac was cast as The Choir Boy in his first professional Shakespearean part and has received some great reviews in the press, with personal mentions in both the Liverpool Echo and ArtsCityLiverpool reviews of the show:
"…and the moving and beautifully sung requiem from Lancel-Watkinson. (Liverpool Echo)"
"Meanwhile the youngest member of the cast (younger even than the lovers themselves) Isaac Lancel-Watkinson, playing an angelic choirboy, impresses with his clear and confident prologue and epilogue and a lovely bell-like treble voice (ArtsCityLiverpool)."
The director, Daniel Taylor, also tweeted his praise for Isaac saying, "Apart from being sensational in the role he really is a smashing kid who treats his work with a great level of professionalism & fun. Much credit to him & his family."
Isaac works hard in school on his singing, a factor which his father believes has no doubt helped with his professional work and in gaining representation with a professional agent.
Well done to Isaac for all his hard work and for his fantastic performances!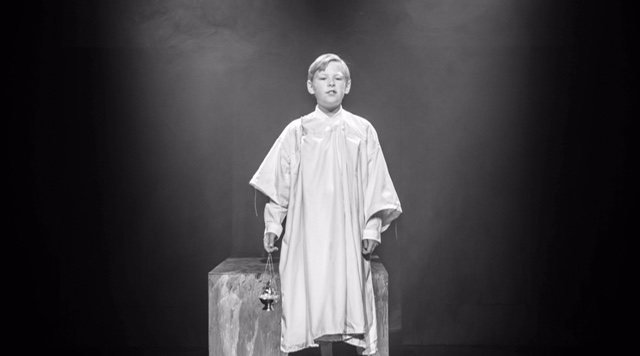 We use cookies on our website to give you the most relevant experience by remembering your preferences and repeat visits. By clicking "Accept All", you consent to the use of ALL the cookies. However, you may visit "Cookie Settings" to provide a controlled consent.
Privacy Overview
This website uses cookies to improve your experience while you navigate through the website. Out of these, the cookies that are categorized as necessary are stored on your browser as they are essential for the working of basic functionalities of the website. We also use third-party cookies that help us analyze and understand how you use this website. These cookies will be stored in your browser only with your consent. You also have the option to opt-out of these cookies. But opting out of some of these cookies may affect your browsing experience.