About Us
Merchant Taylors' Junior Boys' School is an independent day school for boys aged 7-11. Based in Crosby, Liverpool. This non-denominational Christian school is one of the leading boys' schools in the North West. Merchant Taylors' Junior School is a happy, friendly academic environment where each pupil is encouraged to recognise and achieve his potential both individually and as part of a team.
Education of the whole child is our aim and outstanding academic results provide the foundations of what we achieve. Staff are experienced and their dedication to and understanding of individual boys, ensures the best atmosphere for them to grow. The Junior Boys' School excels at teaching the basic skills combined with a breadth of learning. The boys are educated to have an enquiring mind and to be self-motivated. We believe in the correct balance between work and play – the boys are stretched but not stressed.
The Junior Boys' School is a happy, hardworking environment where boys are carefully nurtured to achieve their potential. Many opportunities are available for boys to work together to achieve success, both individually and as part of a team.
From the day the boys arrive, they are encouraged to be confident, find activities to enjoy and develop a high level of self esteem and a sense of fun. We are proud that the Junior Boys' School gives every boy the best start in life
---
We are proud to have been awarded the Primary Science Quality Mark at silver level for our commitment to excellence in science teaching and learning. The award is the result of over 12 months of hard work in which the school was rigorously reviewed under several areas of key criteria.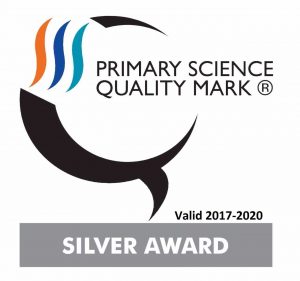 The Junior Boys' School is a happy, hardworking environment where boys are carefully nurtured to achieve their potential. Many opportunities are available for boys to work together to achieve success, both individually and as part of a team. From the day the boys arrive, they are encouraged to be confident, find activities to enjoy and develop a high level of self esteem and a sense of fun. We are proud that the Junior Boys' School gives every boy the best start in life"
Examiners said: "Science is clearly valued and has a very high profile at Merchant Taylors' Junior Boys' School. Many congratulations to the whole school team on the outstanding achievement of your PSQM Silver Award… The range and quality of the learning experiences are impressive, the impact upon pupils evident and the quality of provision clearly very good. It is clear that pupils in the school receive a high quality science education and this is as a result of astute and insightful planning, as well as a great deal of hard work."