British Council International School Award
The British Council has once again awarded the International School Award to Merchant Taylors' Girls' School.
The award is given to schools around the world that can demonstrate a commitment to embedding international awareness and understanding within their school community.
This award reflects several international dimensions to our learning offering, including our international exchanges and trips; collaborative projects with schools around the globe to include Sierra Leone, Spain and Germany as well as our PSHE and Global Perspectives programmes, in which pupils explore global challenges like poverty, war and peace, and contrasting political systems.
A special thanks to Mrs Blagbrough for her assistance with the application.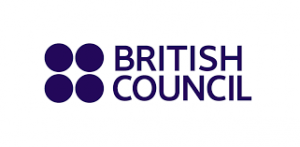 We use cookies on our website to give you the most relevant experience by remembering your preferences and repeat visits. By clicking "Accept All", you consent to the use of ALL the cookies. However, you may visit "Cookie Settings" to provide a controlled consent.
Privacy Overview
This website uses cookies to improve your experience while you navigate through the website. Out of these, the cookies that are categorized as necessary are stored on your browser as they are essential for the working of basic functionalities of the website. We also use third-party cookies that help us analyze and understand how you use this website. These cookies will be stored in your browser only with your consent. You also have the option to opt-out of these cookies. But opting out of some of these cookies may affect your browsing experience.