CCF Army Annual Camp
After several years of disruption due to COVID, the Merchant Taylors' CCF Army section returned to their first annual camp since July 2019. This year saw our first visit to Altcar Training Camp for an annual camp, a place we know very well as due to its close proximity to school. Over 200 cadets from various schools gathered for a weeklong camp delivered by Headquarters North West Cadet Training Team.
The training was split into three parts, as Maj. A Saunders (OC HQ NW CTT) said, the three F's: Fieldcraft, Firing and Ph(F)ysical. The fieldcraft phase saw our cadets put through their paces on two of the hottest days on camp, carrying out reconnaissance patrols, harbour drills and a platoon attack. The firing side led to all the cadets successfully firing the L98A2 cadet rifle with Cpl McCarthy achieving his marksman qualification and the school's Best Shot on camp. The cadets also got put through their paces with the paintballing close contact drills. Finally, the physical phase gave the cadets the opportunity to sample several different activities including the gun run, obstacle course, archery, and laser clay pigeon shooting.
Several awards went out and camp: Best Recruit – L/Cpl Stockell, Most Improved Recruit – Cdt Jeyanaythan, Best NCO – Sgt Davis and Most Improved NCO – Sgt Clark
The camp was a huge success, and a special thanks must go to all the volunteer staff who made the camp happen, Capt H. Parker, Capt. M Taylor, 2Lt. C Rudd and AUO. S Owens.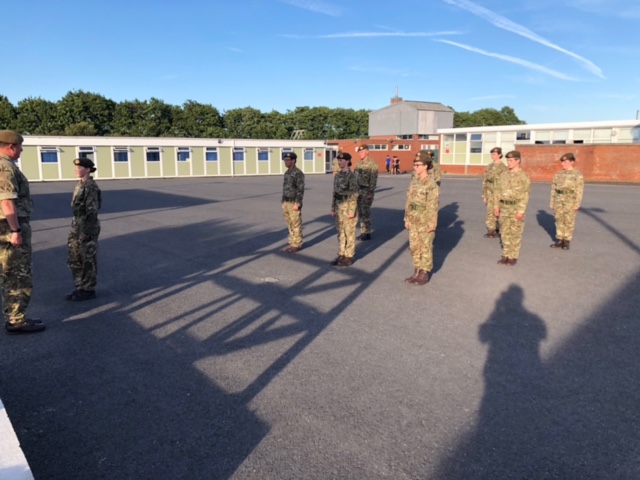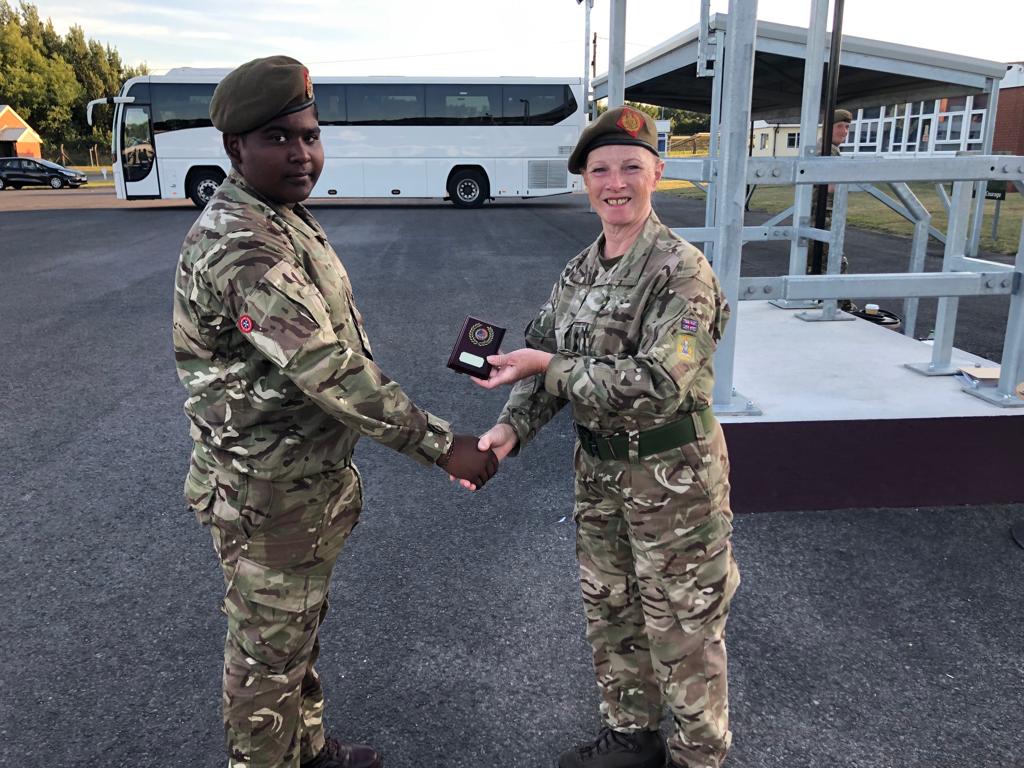 We use cookies on our website to give you the most relevant experience by remembering your preferences and repeat visits. By clicking "Accept All", you consent to the use of ALL the cookies. However, you may visit "Cookie Settings" to provide a controlled consent.
Privacy Overview
This website uses cookies to improve your experience while you navigate through the website. Out of these, the cookies that are categorized as necessary are stored on your browser as they are essential for the working of basic functionalities of the website. We also use third-party cookies that help us analyze and understand how you use this website. These cookies will be stored in your browser only with your consent. You also have the option to opt-out of these cookies. But opting out of some of these cookies may affect your browsing experience.