School shortlisted for innovation award
Our digital learning strategy has been shortlisted for a prestigious accolade by Liverpool Chamber of Commerce.
The Innovation in Business Awards recognise those businesses and individuals who have driven their organisation forward throughout the year.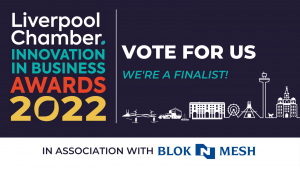 We are proud to have been shortlisted in the Skills & Employability category, primarily for our 1:1 Devices Strategy, which will see all pupils in Years 7 -11 receive their own individual Microsoft Surface Go 3. This phased rollout begins in September 2022, when pupils in Years 7, 9 and 10 will receive their devices, and will be completed by September 2023.
Each award category presents a traditional award to an outstanding business in the field, alongside a supplementary special award for an innovator that has modernised to the advantage of their business, team and wider community.
The aim of this new approach is to further enhance the digital literacy and skills of all Merchant Taylors' pupils in a world that demands flexibility and supports our efforts to become a Microsoft Showcase School in the coming years.
Developing these skills will challenge us as a School to develop our curriculum model and how we deliver our lessons in the classroom and beyond.
To vote for us in the Innovation in Business Awards, please visit the Liverpool Chamber website.
We use cookies on our website to give you the most relevant experience by remembering your preferences and repeat visits. By clicking "Accept All", you consent to the use of ALL the cookies. However, you may visit "Cookie Settings" to provide a controlled consent.
Privacy Overview
This website uses cookies to improve your experience while you navigate through the website. Out of these, the cookies that are categorized as necessary are stored on your browser as they are essential for the working of basic functionalities of the website. We also use third-party cookies that help us analyze and understand how you use this website. These cookies will be stored in your browser only with your consent. You also have the option to opt-out of these cookies. But opting out of some of these cookies may affect your browsing experience.