GCSE joy for Merchant Taylors' boys
Pupils at Merchant Taylors' Boys' School are celebrating a year of excellent GCSE results.
Half of all GCSE grades were awarded at 7 to 9, the equivalent of a former A or A*, with 90% of all pupils achieving grades within this range.
Remarkably, 10% of all pupils achieved exclusively 9 or 8 grades. Of those, Darren T and Hugh L achieved ten straight 9s, while James W scored eight grade 9s and a grade 8.
The overall GCSE grades surpassed those achieved in 2019, the last set of results from externally assessed examinations, prior to the pandemic.
There was strength across all subject areas, including humanities, modern and classical languages, STEM and English. Examples include Maths, where two-thirds of the cohort achieved grades 7 to 9, while in History 30% of the year group scored grade 9s.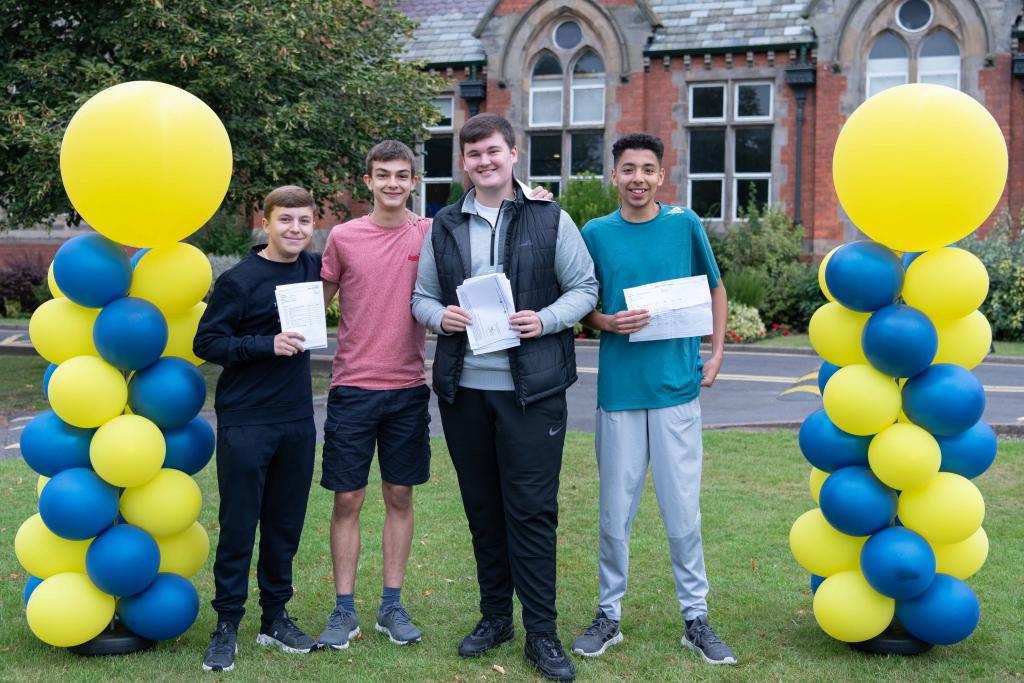 A further group of 34 boys in Year 10 also sat their GCSE Maths examination one year early as part of the school's flexible Maths programme. All scored grade 9, 8 or 7, of which almost 70% scored a 9 grade. Two Year 10 pupils also sat GCSE Chinese, both achieving a grade 9.
Deiniol Williams, Head of Merchant Taylors' Boys' School, said:
"Our boys have performed tremendously well this year and their achievements are even more impressive when viewed through the prism of the past two years.
"It has been a challenging time for pupils and staff, but they can all be proud of how they have pulled together through periods of remote learning and hybrid working to deliver an incredible set of results in the boys' first taste of external examinations.
"The breadth of success across a wide range of subjects reflects the deep commitment to academic excellence that we hold at Merchant Taylors'. Boys know that no matter what their areas of passion, they will be guided by subject specialists at every step to achieve their own individual potential."
We use cookies on our website to give you the most relevant experience by remembering your preferences and repeat visits. By clicking "Accept All", you consent to the use of ALL the cookies. However, you may visit "Cookie Settings" to provide a controlled consent.
Privacy Overview
This website uses cookies to improve your experience while you navigate through the website. Out of these, the cookies that are categorized as necessary are stored on your browser as they are essential for the working of basic functionalities of the website. We also use third-party cookies that help us analyze and understand how you use this website. These cookies will be stored in your browser only with your consent. You also have the option to opt-out of these cookies. But opting out of some of these cookies may affect your browsing experience.