Merchant Taylors' girls celebrate GCSE success
Pupils at Merchant Taylors' Girls' School have achieved outstanding GCSE results this year.
More than half (53%) of all results were awarded at grade 7 to 9, the equivalent of a former A or A*, and 89% of the year group achieved those higher grades.
Meanwhile, more than a third (34%) of all GCSEs were graded 8 or 9, surpassing the levels achieved in 2019, when the last set of formal external examinations were taken prior to the pandemic.
Among the many individual success stories are Eeva D, who achieved eight grade 9s and one grade 8, and Jess B, who attained eight grade 9s and three grade 8s.
Other notable successes include Eleanor C (seven grade 9s, two 8s and one 7), Erica W (seven grade 9s and two grade 8s), Mitisa N (six grade 9s, two 8s, one 7 and one 6) and Daria D (five grade 9s and five grade 8s).
Students enjoyed a strong showing across all subjects, including Latin and PE, where around two thirds of all grades were 8-9, while more than half of all Religious Studies and Art grades were at the highest level.
Bridget Ward, Head of Merchant Taylors' Girls' School, said:
"Our girls can be incredibly proud of their achievements at GCSE this year and it is especially pleasing to see so many achieving the highest possible grades.
"This year group had its two years of GCSE study disrupted by the pandemic and this is the first time that public examinations have taken place since 2019, so their achievements this summer are even more remarkable.
"They have displayed tremendous resilience and character to retain their focus and realise their individual goals.
"Special thanks must go our excellent team of staff, who have offered unwavering academic and pastoral support to girls throughout this period and they should also be very proud of the positive impact they have had."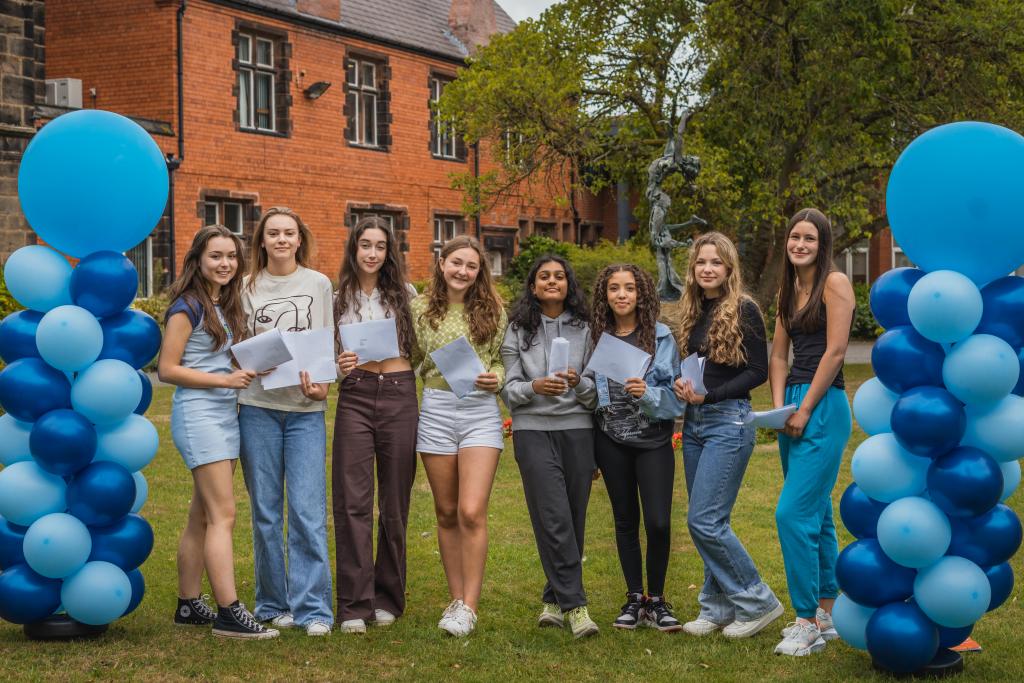 We use cookies on our website to give you the most relevant experience by remembering your preferences and repeat visits. By clicking "Accept All", you consent to the use of ALL the cookies. However, you may visit "Cookie Settings" to provide a controlled consent.
Privacy Overview
This website uses cookies to improve your experience while you navigate through the website. Out of these, the cookies that are categorized as necessary are stored on your browser as they are essential for the working of basic functionalities of the website. We also use third-party cookies that help us analyze and understand how you use this website. These cookies will be stored in your browser only with your consent. You also have the option to opt-out of these cookies. But opting out of some of these cookies may affect your browsing experience.