Keshav Joins National Schools Symphony Orchestra
Congratulations to Year 6 pupil, Keshav, who was successful in auditioning for a place in the prestigious National Schools Symphony Orchestra Academy which is designed for his age range. The competition for a place is high with hundreds auditioning from across the entire country.
Keshav is currently working towards his Grade 6 Clarinet and takes part in many school ensembles, as well as singing and playing the drums – quite literally the one man band!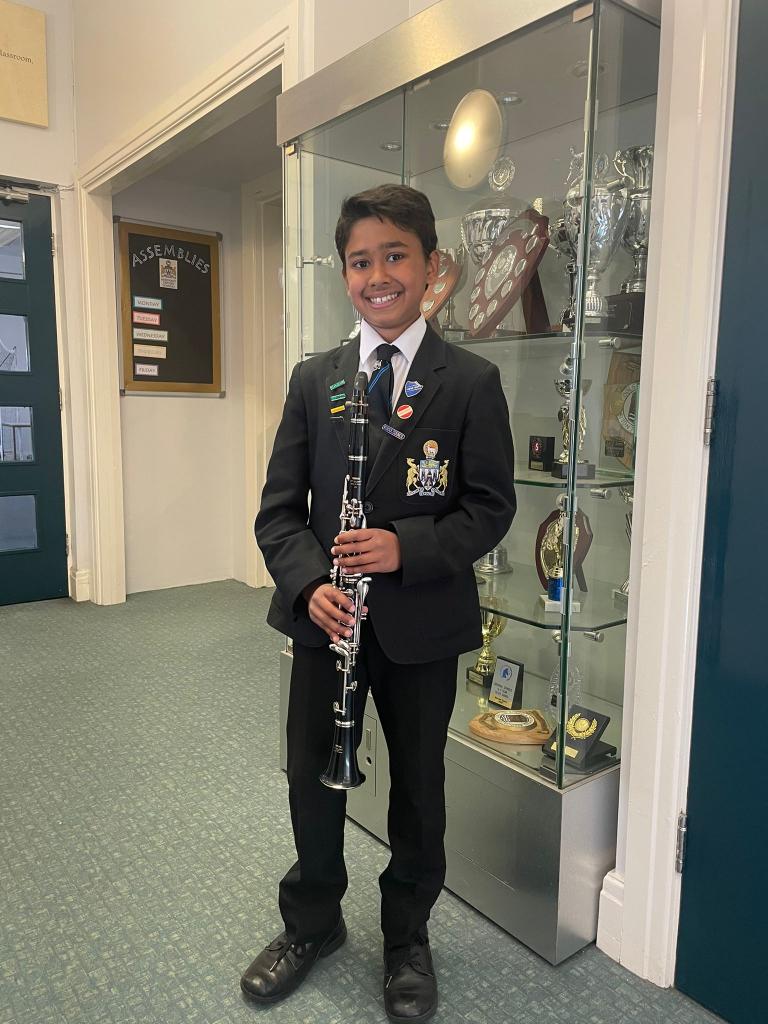 We use cookies on our website to give you the most relevant experience by remembering your preferences and repeat visits. By clicking "Accept All", you consent to the use of ALL the cookies. However, you may visit "Cookie Settings" to provide a controlled consent.
Privacy Overview
This website uses cookies to improve your experience while you navigate through the website. Out of these, the cookies that are categorized as necessary are stored on your browser as they are essential for the working of basic functionalities of the website. We also use third-party cookies that help us analyze and understand how you use this website. These cookies will be stored in your browser only with your consent. You also have the option to opt-out of these cookies. But opting out of some of these cookies may affect your browsing experience.